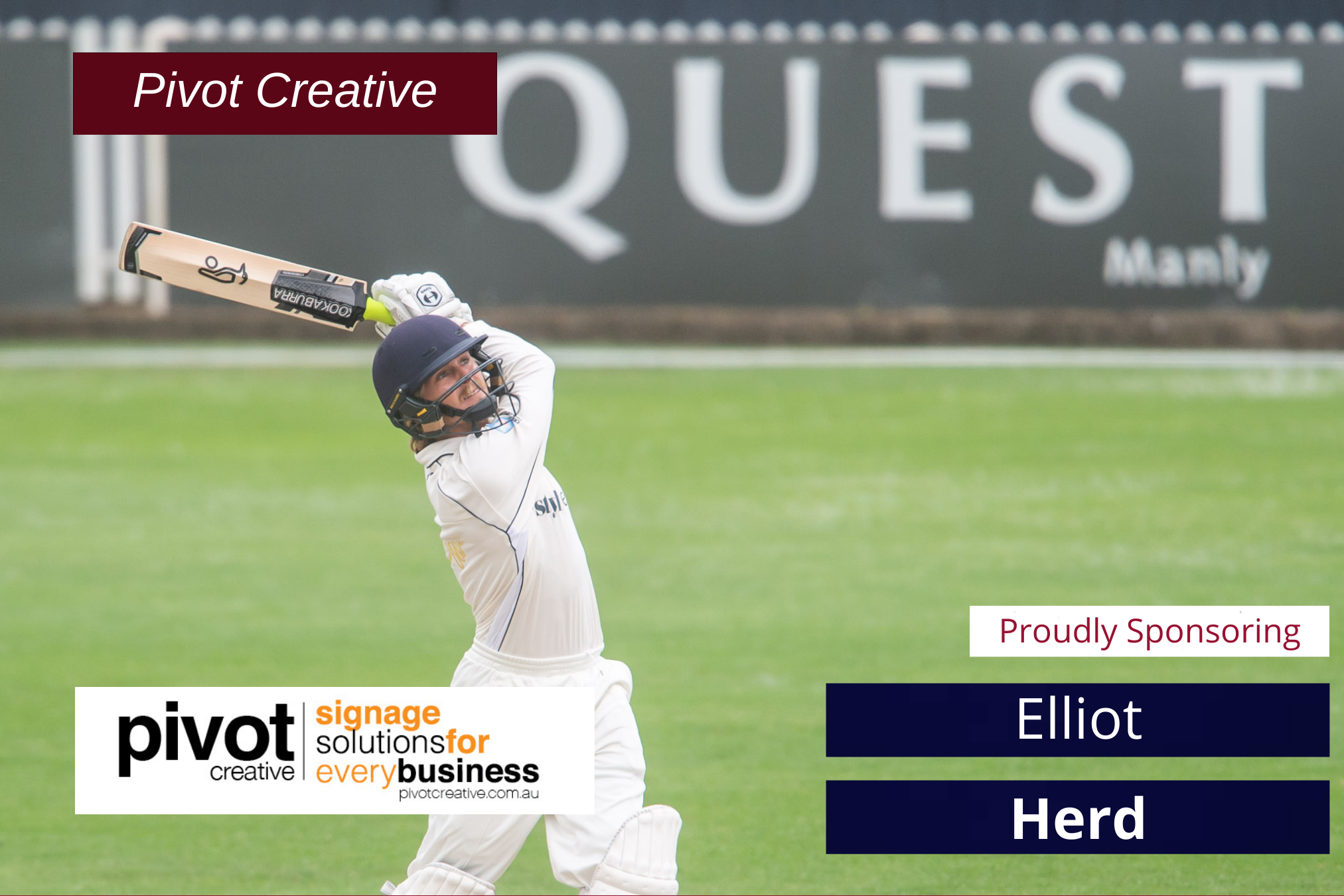 It's always interesting when a surfing loving Kiwi turns up on your doorstep and is looking for a game of cricket. However, you can't deny Elliot Herd his status on the cricket field. The man can play.
Equally adept with both bat and ball, Herdy is a true all-rounder who works away with his fast-ish offies, looking to play on the batsman's patience.
With the bat he is a hard hitting lower order batsmen who is always keen to take the bowlers on, no matter what the format.
Elliot has been a fantastic asset to Manly the last couple of seasons and has shown he is a real club man.
Elliot Herd is proudly sponsored by Pivot Creative for the 2020/21 season.
Pivot Creative are a team of highly-skilled, experienced, signage professionals who offer a full design, manufacture and installation service, Australia wide.
They work closely with you to bring your company vision to life via dynamic graphic solutions… solutions based on over 20 years of digital print and signage experience.
Get in contact at:
Website: www.pivotcreative.com.au
Phone No: 1300 975 285