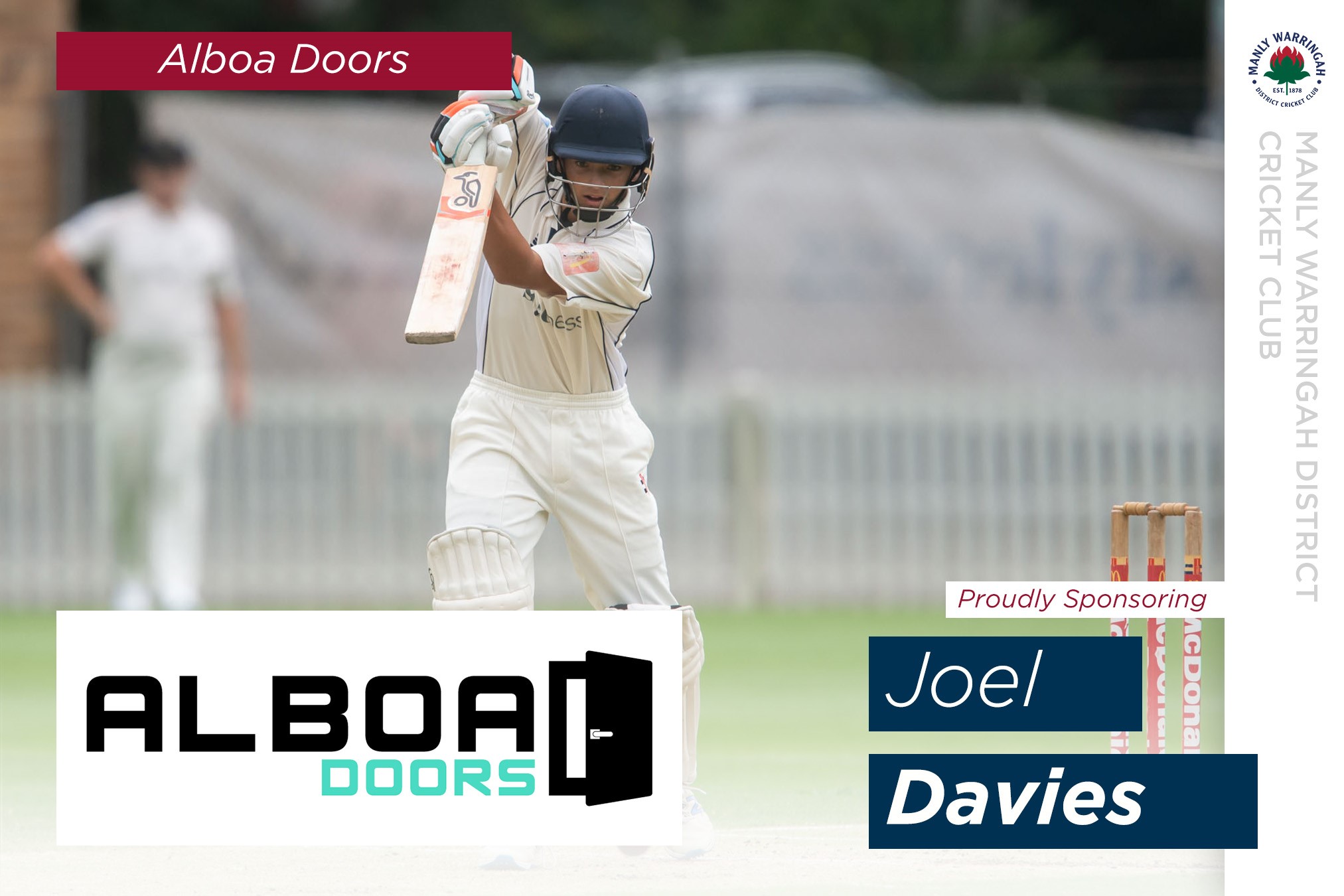 Joel Davies is one of the best young batsmen to come through our junior program in years.
A left hand top order batsman, Joel offers a sharp cricketing brain with some handy left arm orthodox spin to present a complete package.
Joel has already excelled in the lower grades as well as being the star player in Green Shield for the last few seasons. He presents maturity beyond his years and is a player who will be gracing Manly Oval for many years to come.
Joel Davies is proudly sponsored by Alboa Doors for the 2020/21 season.
Alboa Doors is a Sydney based privately owned company that specialises in the supply and installation of Doors, Frames and Hardware for commercial projects.
They were established in 2019 with the current project team previously delivering many successful projects via the Arrow Fire Services business.
They are committed to working closely with customers to provide cost effective and reliable door and frame solutions. Their experienced staff welcome the opportunity to assist with your Door, Frame and Hardware needs no matter how large or small the project may be.
Get in contact at:
Website: www.alboa.com.au
Phone No: (02) 9938 4882