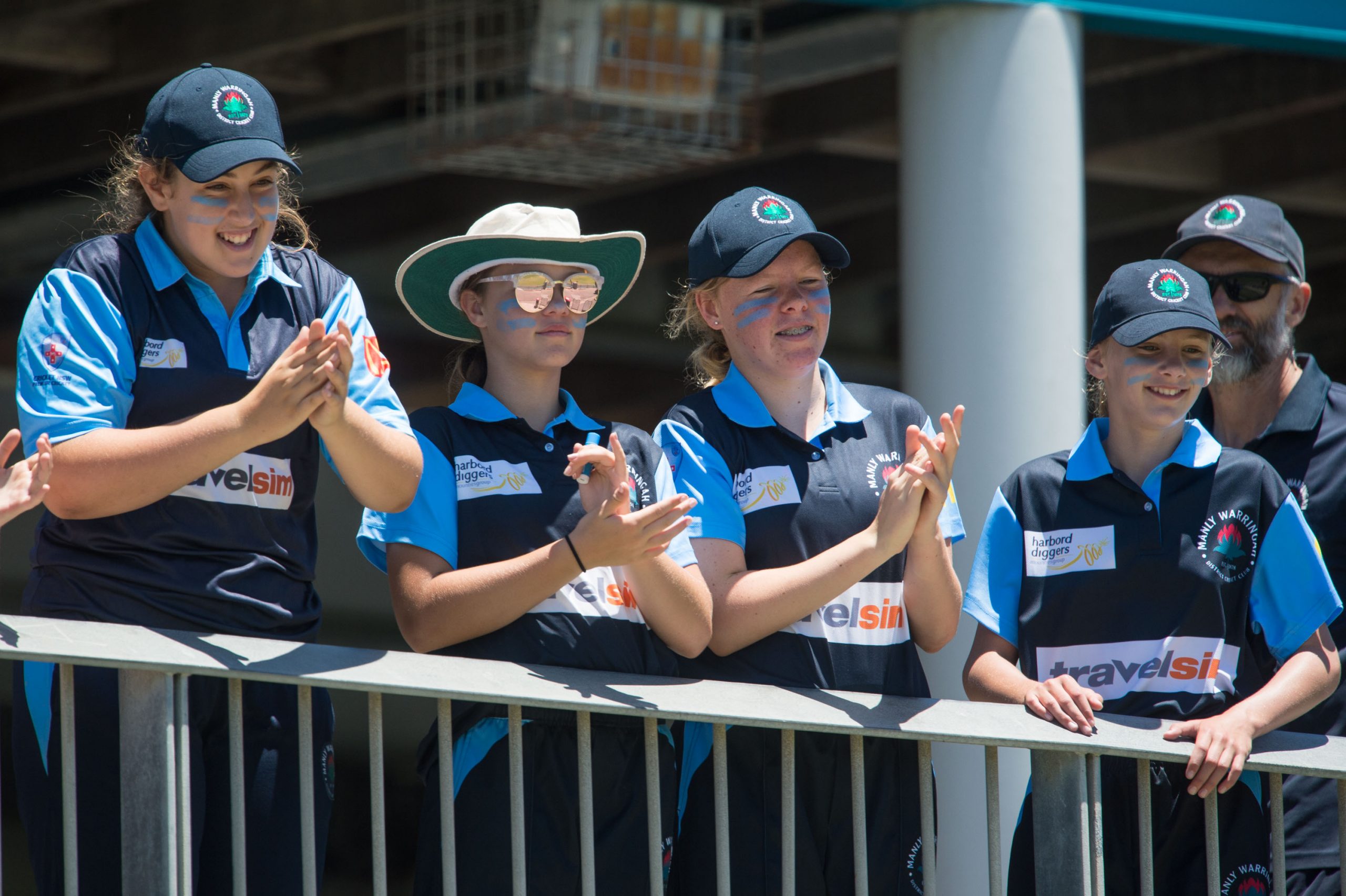 After a weekend off last week Manly's Third Grade Womens side will look to take advantage of an under performing Universities Gold side when they face off during rounds 13 and 14. The girls are aiming to book a semi-finals spot which will take place next week.
Third Grade Women's v Universities Gold @ Tonbridge Park
Saturday 2nd March
Game 1: 12:30pm
Game 2: 3:30pm
Esme Cook (c)
Kristie Crawford
Natalie Guyot
Olivia Hough
Renee Hough
Alicia Humphrey
Isabelle Keene
Chelsea McLerie
Robyn Medley
Abby Taylor
Claire Waddington
Mia Waddington


The Brewer Shield squad also have a big chance to move up the ladder when they take on a last placed UTS North Sydney side on Sunday
Brewer Shield v UTS North Sydney @ Manly Oval
Sunday 3rd March
Play Commences: 10:00am
Mia Waddington (c)
Robyn Medley (vc)
Natalie Guyot
Sienna James
Laura Judson
Gemma Lacey
Chelsea McLerie
Abbey Melville
Jessica Mulcahy
Chloe Osborne
Jasmin Wilson
Hannah Woolf
After their first win last Sunday the Under 15's now look ahead to their Round 3 Fixture at home. The girls had a commanding win against Northern Districts and are in great form to take on a First Place Parramatta.
Under 15's v Parramatta @ Weldon Oval
Sunday 3rd March
Play Commences: 10:00am
Mia Nel (c)
Caitlin de Preez
Ruby Gruber
Eliza Henry
Emily Horstead
Stephanie Hughes
Ellie James
Jazzy James
Jessica Manning
Sallie Molyneux
Maya Nicey
Kate Salmon
Go Manly!