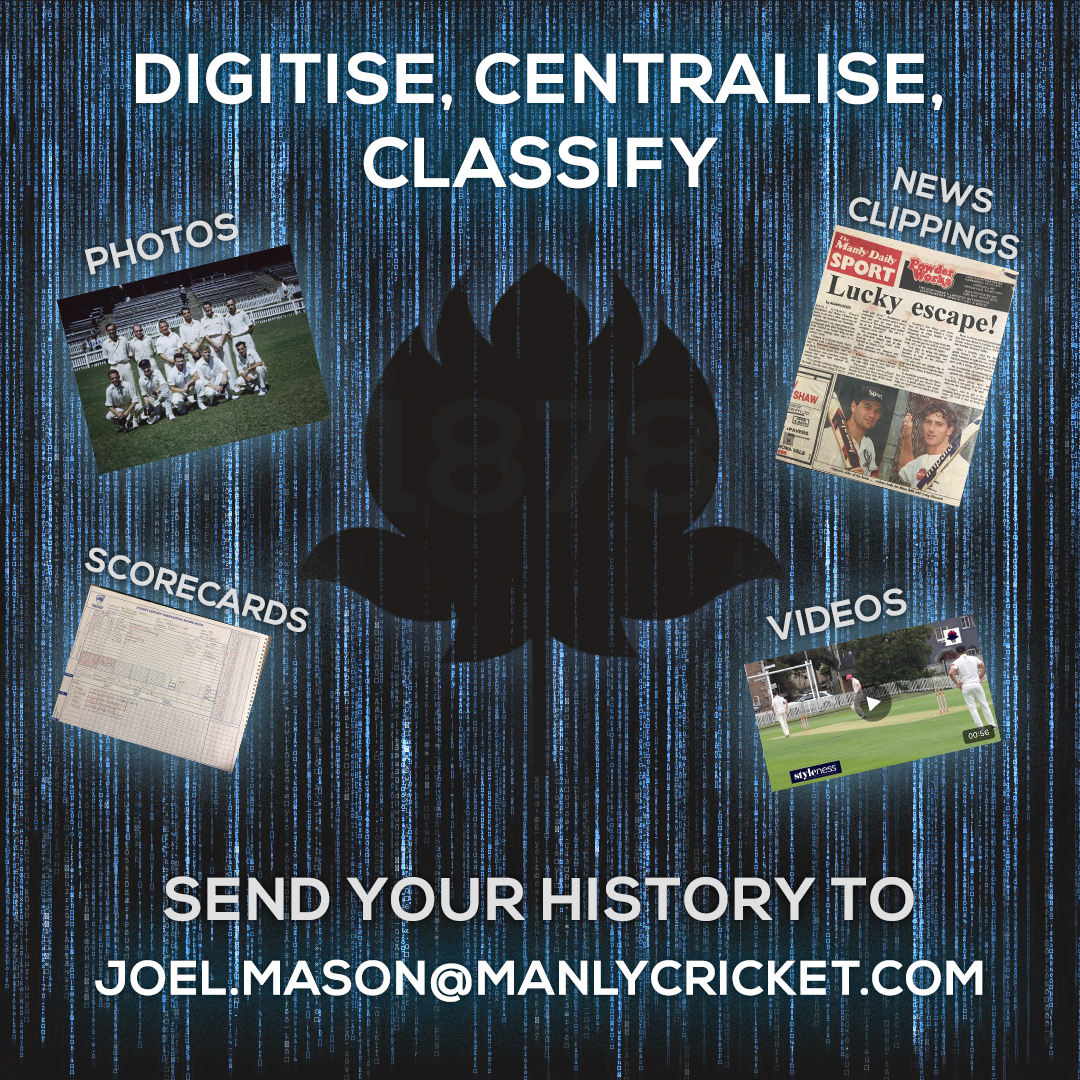 The Manly Warringah Waratahs are kicking off a huge project to digitise, centralise and categorise our entire history over the next few months leading into the new season.
But to make this successful, we need your help.
We are looking for any photo, scorecard, newspaper clipping or video. Whether you have 1 or 100, be it hard or soft copy, we want to know about it.
It could be a photo from Green Shield in 1983, 100 photos from 1st grade in 1998, or our Christmas party in 1971.
It could be a scorecard from a famous victory, a video from an amazing night at the RATT, or anything in-between. We are looking to obtain a copy so that we can have it recorded, stored in a central, backed up location, and categorised for ease of use
If you have anything at all, know someone that does, or can and want to help in anyway during this project, get in touch with Joel Mason at joel.mason@manlycricket.com
Yours in HisTAHry