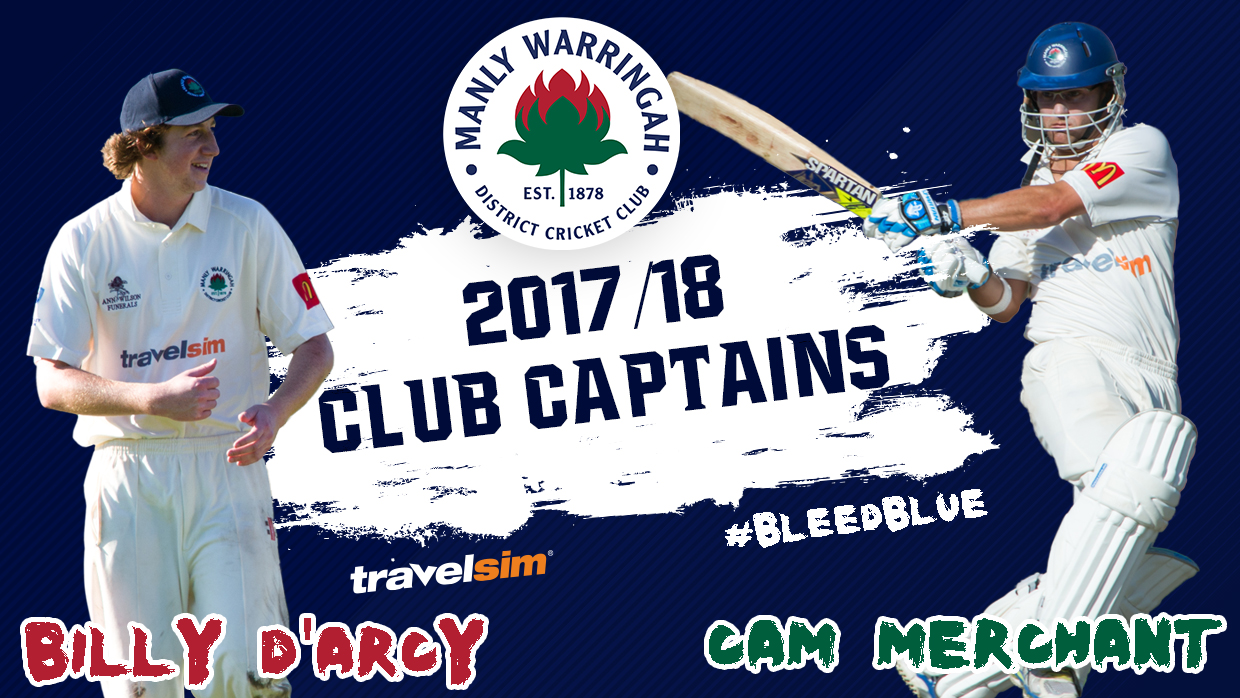 The TravelSim Waratahs are extremely proud to announce Billy D'Arcy and Cameron Merchant as Club Captains for the fast-approaching 2017/18 season. Both of these men opitimize both what the club and the Peninsula area represents, having come through our local junior representative system, Green Shield and now as leaders of our great club.
Billy is commencing his third year as club captain, after a successful second year in the role last season. The leadership position seemed to have suited Billy nicely, as he went on to make his second grade debut and score back-to-back centuries during the season. Couple this with Billy's sharp wit and ability to leave any crowd in stitches, you can see why he is the ideal club captain for the Waratahs.
Alongside Billy, Cameron 'Nappa' Merchant will take on the role for the first time. With over 5000 runs and a 1st grade premiership, 'Nappa' has done just about everything on the field for the Tahs, while also gaining first class experience in New Zealand. Off the field, 'Nappa' brings an unrivalled level of enthusiasm and energy to the club, always being the first one to lend a hand or offer support to others within the club.
Cameron spoke of his excitement in taking on the role for the first time saying, "Billy has done a fantastic job over the last couple of seasons as club captain, and I'm looking forward to bringing my own flair to the role and lead this great club back to the dream!" We cannot wait to see 'Nappa' thrive in his new role leading the Waratahs!
The Club Captaincy position is ultimately a role that can be whatever these individuals choose to make of it. Traditional duties include the organisation of social events throughout the season, however the true objective is to breed a strong culture and positive atmosphere within the club. Culture is an often overlooked factor in success, and has been a critical cog throughout the golden years of the Waratahs. Therefore, D'Arcy and Merchant will set the tone for the playing group both on and off the field, and hopefully be the catalyst for success during the 2017/18 season. Both men are also avaiable as an important intermediary for the playing group, if they have any issues or concerns and don't want to speak to the captains or coaches.
Billy and Cameron will also be hosting the weekly training session discussion's each Thursday evening, as well as holding our post match-day presentations back at Manly Bowling Club.
Congratualtions to both players and we can't wait to see what they have in store for the upcoming season, Go Manly!