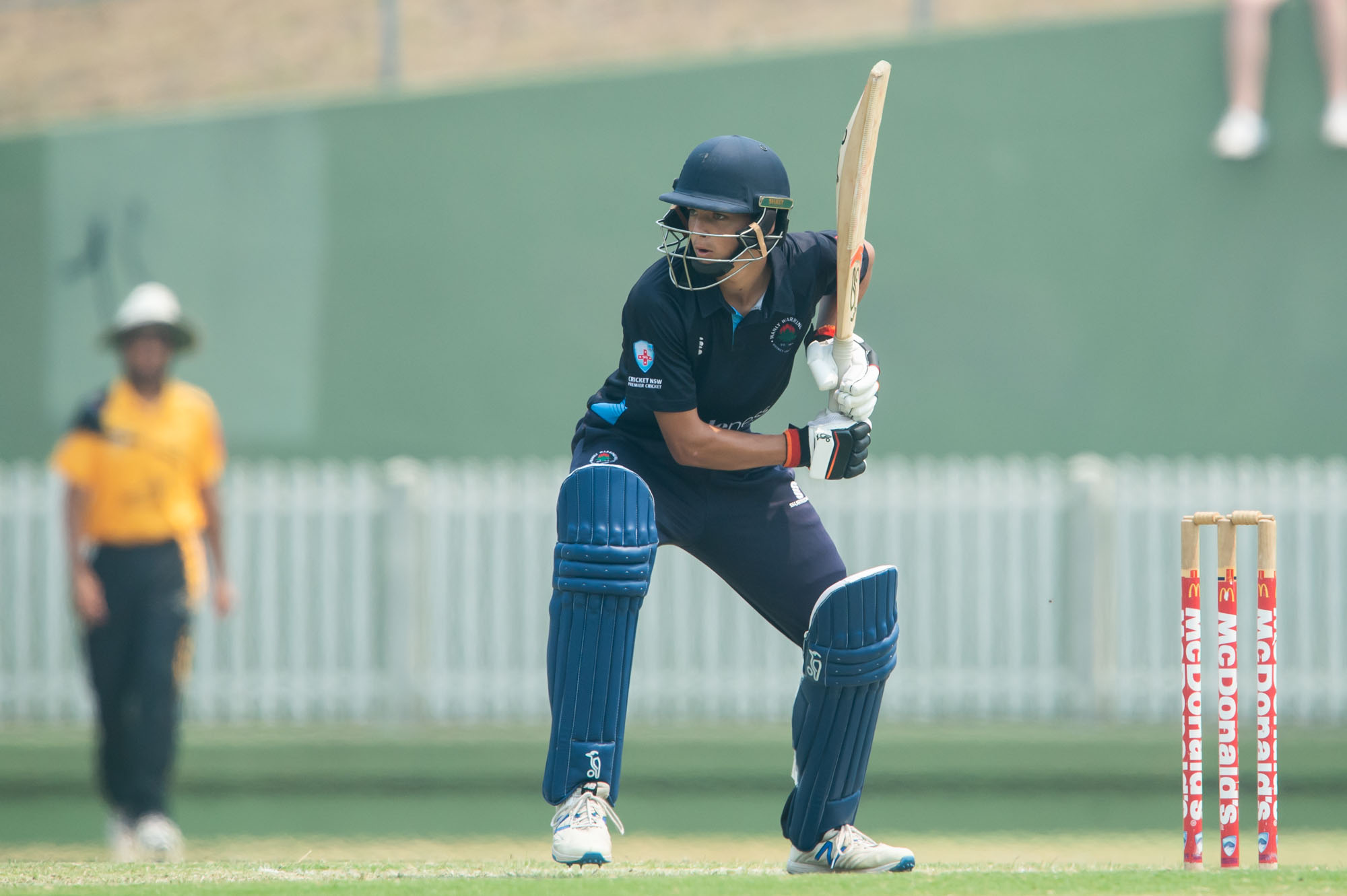 Manly Green Shield Captain Joel Davies has become the first player for Manly Cricket history to score 1,000 runs in Green Shield.
Davies, the third ever player in Sydney cricket to do so, passed this magical mark in the most recent Green Shield season, which was also his last.
Davies ended up amassing a total of 1,055 runs, at an average of 47.95, across 3 seasons.
As Green Shield is an U/16's compeition, Joel had been playing since he was only U/14.
In addition to passing 1,000 runs for Green Shield this season, Joel was also named the Green Shield player of the tournament as well as being named in the Green Shield Merit XII.
Based on statistics from the preliminary rounds only, the AW Green Shield Merit XII comprises the top six batsmen in the competition, the top five bowlers and the leading wicketkeeper.
This season, Joel scored an amazing 347 runs at 76.80, which was the highest average of any batsmen in the tournament.
This backed up his amazing 501 runs in the 2018/19 season (the most by any Manly player), where he was also named the player of the tournament.
Congratulations Joel on all your Green Shield success, and for becoming the first Manly player to reach 1,000 Green Shield runs.
We actually thought he was close to breaking the all-time Green Shield career run scoring record, however that is held, and will most likely be held for a long time, but Ken Eastwood with 1,519 for Gordon between 1947-1952.
But Joel has moved into second place, relegating former Australian Captain Bob Simpson to 3rd place. Simpson scored 1,007 runs for Petersham between 1949-52.
Simon Keen sits in 4th place with 981 runs for Bankstown from 2001-04
It is an amazing achievement, that will be very hard to acheive by someone at Manly again.
To see all of Joel's batting statistics for Green Shield, see below.
| | | | | | | | |
| --- | --- | --- | --- | --- | --- | --- | --- |
| SEASON | MATCHES | INNINGS | NOS* | 50S | HS | AGGREGATE | AVERAGE |
| 2017/18 | 10 | 9 | 0 | 1 | 55 | 170 | 18.89 |
| 2018/19 | 10 | 10 | 2 | 6 | 79 | 501 | 62.63 |
| 2019/20 | 8 | 8 | 3 | 3 | 98* | 384 | 76.8 |
| ALL SEASONS | 28 | 27 | 5 | 10 | 98* | 1055 | 47.95 |