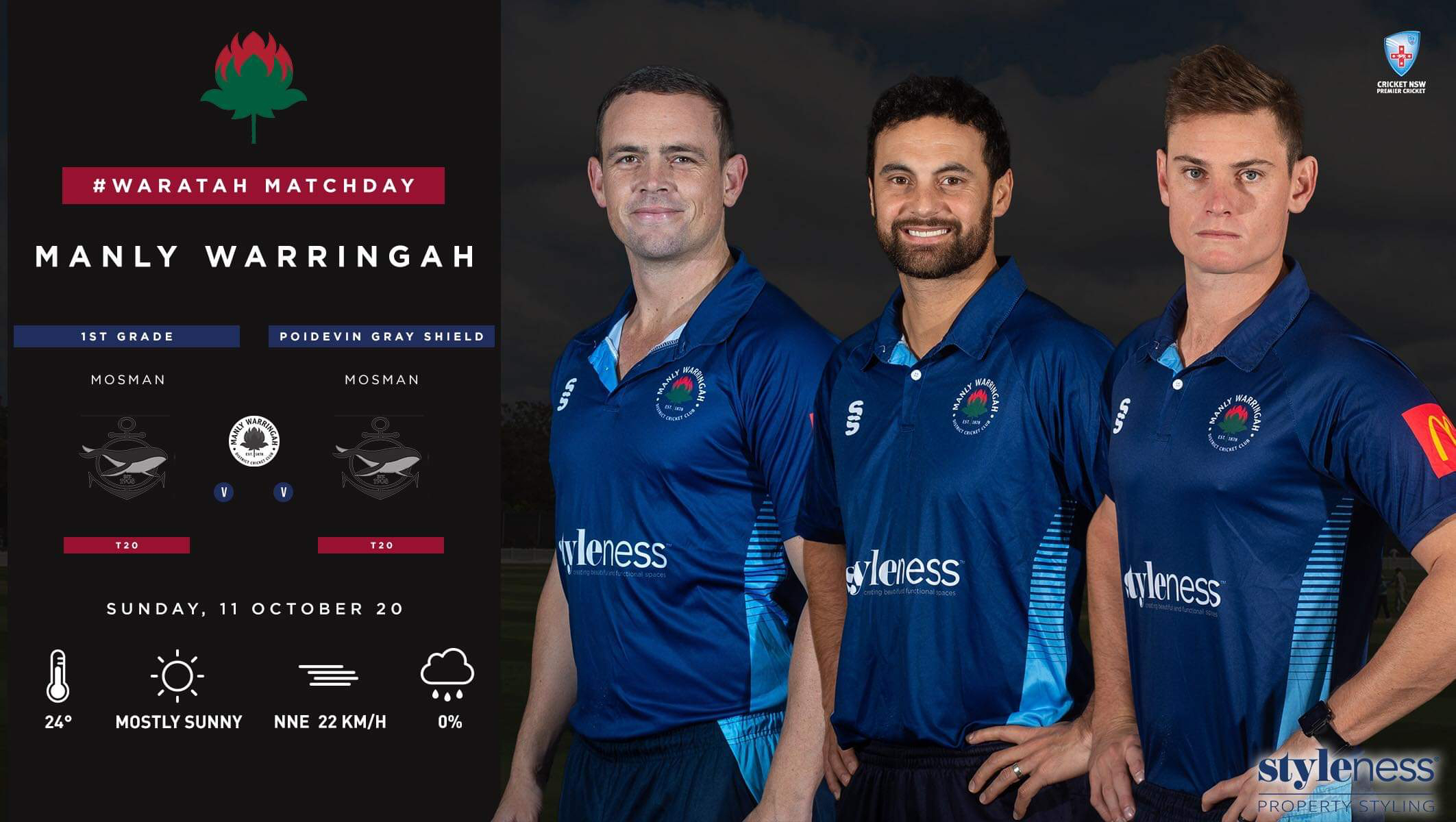 The Styleness Manly Warringah Waratahs have named teams for the Round 1 T20 touble header clash between Manly and Mosman. This day will see PG's begin their season, playing their first game of the day, followed by the start of the Kingsgrove 1st grade T20 campaign for Manly.
1st grade have named a strong squad to take on the rivals from the other side of the spit bridge. Josh Seward is a possibility for making a well-deserved 1st grade debut, as he is brought into the 13-man squad. Ahillen Beadle also returns from injury to be included in the squad. Jack Edwards is unavailable due to being selected in the NSW Sheffield Shield squad. The in-form 1st grade side will be skippered by Jay Lenton, and are hopeful to start their campaign strong with a win.
PG's will also look to start their campaign strong, with a very dominant side on paper. Due to Jack Edwards being unavailable for captaincy, Ollie Davies will take over the reigns. Jack Hobson and Ollie Melville will both make their debut's in this competition, after a promising pre-season from them. PG's will kick off what should be a cracker of a Sunday down at Manly Oval.
Good luck to both teams. Go Manly.
Men's Kingsgrove Sports T20 cup – T20 match
Round 1 vs Mosman @ Manly Oval
2:30pm start
1. Jay Lenton (c)
2. Ryan Farrell
3. Ollie Davies
4. Cameron Merchant
5. Joel Foster
6. Ben Bryant
7. Elliot Herd
8. Steve O'Keefe
9. Ryan Hadley
10. Jake Carden
11. Ahillen Beadle
12. Josh Seward
13. Isaiah Vumbaca
Men's Poidevin Gray Shield – T20 Match
Round 1 vs Mosman @ Manly Oval
9.30am start
1. Matt Brewster +
2. Joel Foster
3. Ollie Davies (c)
4. Joel Davies
5. Jacob O'Sullivan
6. Isaiah Vumbaca
7. Ned Hole
8. Jake Osborne
9. Josh Seward
10. Ollie Melville
11. Jack Hobson
12. Lachie Trewartha