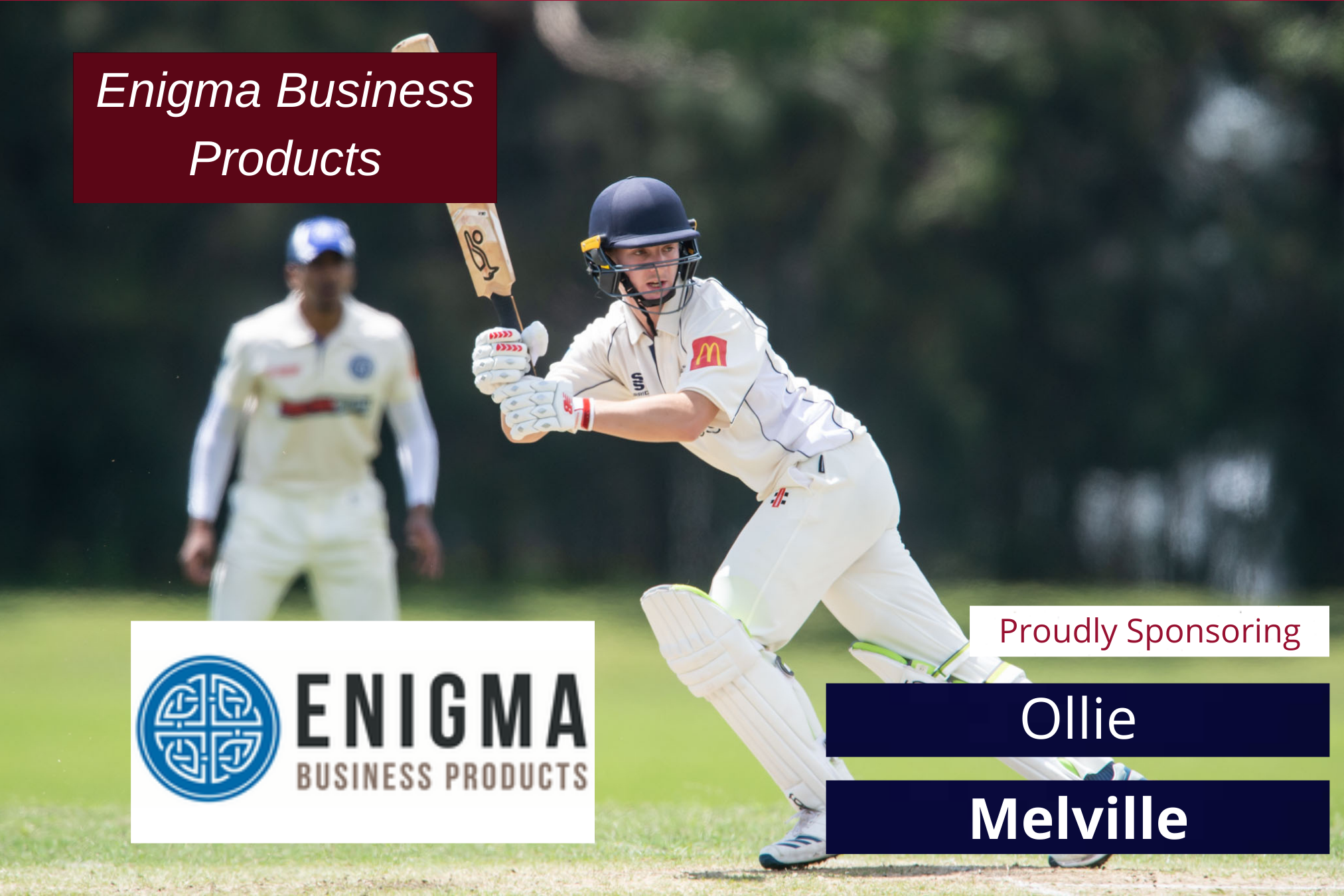 The kind of player and clubman that you want to build clubs around, Ollie Melville brings more to the Waratahs than just being a cricketer.
A stylish right-hand middle-order batsmen and a consistent medium pace bowler. Ollie's batting, bowling and fielding ability will see him rise through the Waratah ranks over the coming years.
Another member of the well respected Melville clan, Ollie has come through our junior pathways system and is beginning to make his mark in the grade ranks.
We look forward to Ollie's continued development in 2020/21 and beyond.
Ollie Melville is proudly sponsored by Enigma Business Products for the 2020/21 season.
Enigma Business Products is a 100% Australian owned IT and Office Supplies specialist. It was formed in the 2000 as a joint partnership with the directors having a combined total of over 100 years experience in the industry.
With a background covering all aspects of supply from international to domestic distribution, national contracting, national stock refill contracting and to your one stop supplier to local business.
Their commitment to you is not only to meet your requirements but also to exceed your expectations. Their strategy is to couple very competitive pricing with unbeatable service. To help achieve these objectives and maintain the highest levels of service , Enigma have established distribution centres in Sydney , Melbourne , Brisbane, Perth and New Zealand . These centres facilitate same day delivery to these major centres when required and 24-48 hour delivery to most other regions.
Get in Contact:
Phone No: (02) 8422 2000
Website: WWW.ENIGMABP.COM.AU