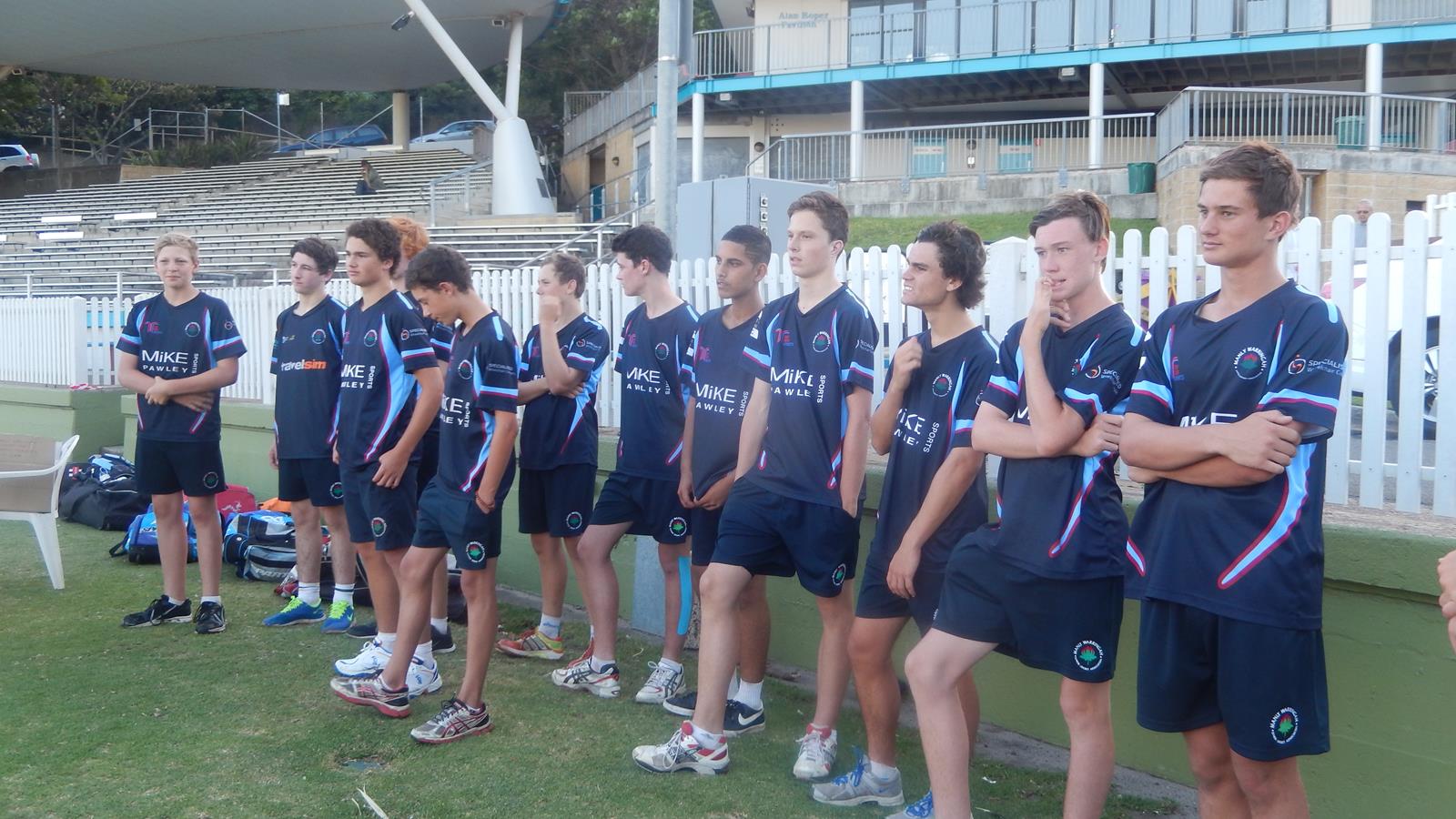 The TravelSIM Manly Warringah Waratahs are pleased to announce the final squad for the 2017/18 Green Shield season.
The final 13 man squad is as follows:
Aidan Bennett
Joel Davies
Kai Davies
Jack Hobson
Sam Jones
Oscar Lucius
Brynn Mendel
Lachie Molyneux
Luke Morley
Jake Osborne
Hilton Overden
Josh Park
Josh Seward
There will be a capping night this coming Thursday at Manly Oval to celebrate the selection of each player and the start of the Green Shield season.
The first game of the season is on the 14th December against Easts at Waverley Oval, with the first Manly Oval game set for the 19th December against Parramatta.
The AW Green Shield is an U/16's competition in which the best young cricketers in the area get their first taste of grade cricket. Although they are still playing 'age-group' cricket, the competition itself is part of the grade set-up and contributes to the Club Championship. Consequently, it is seen as the pinnacle of a young cricketer's junior career. The competition is considered by many to be the toughest 16's competition in the world and is a breeding ground for future test cricketers.
The competition involves all twenty grade clubs and spans an intense two months. Seven home and away games are played and then the top 8 teams go through to the qualifying finals in which half the teams are knocked out. The remaining teams progress to the semi finals and one win results in a chance to come away with the AW Green Shield in the final. The matches themselves are one-day fixtures in which each innings lasts for 50 overs. Also, the players get the opportunity to play on the first grade grounds of the grade competition, some of which are first class grounds.
Good luck to the 2017/18 squad and we hope the boys do both their club and their area proud.