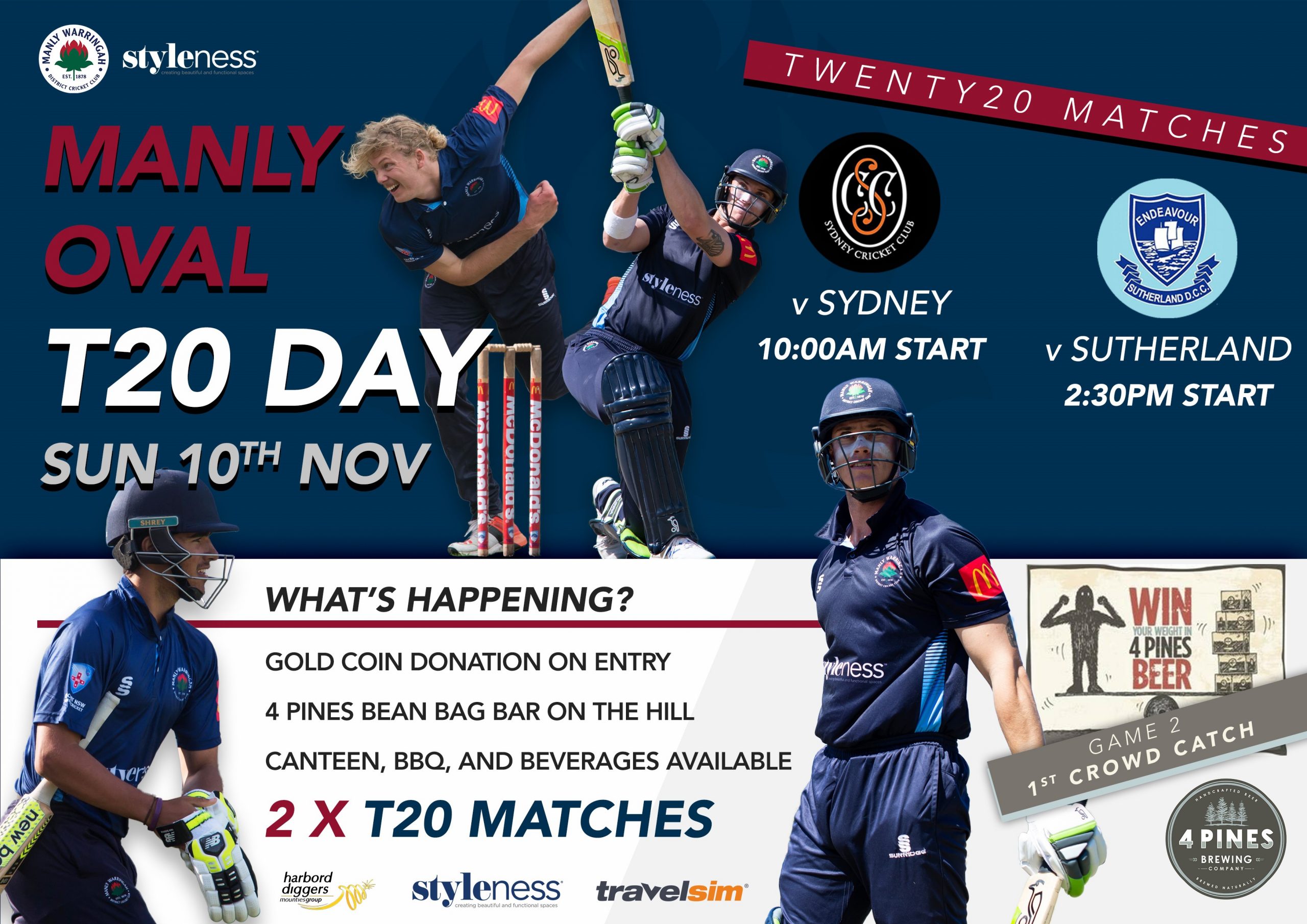 Manly Oval's biggest day of the year, the First Grade T20 double header will be taking place on Sunday 10th November.
One of the best days of the year, this season, Manly will be taking on Sydney first at 10am, followed by the afternoon game against Sutherland at 2:30pm.
Manly's team will be spruiked with a full listing of Big Bash stars, including the Edward's Brothers, Chris Green, Steve O'Keefe and Captain Jay Lenton.
As well as the cricket, there will be various events running on the day, including a junior coaching session run by Manly players at 8am, the 4 Pines Bean Bag bar, as well as the "Win Your Weight In 4 Pines" Competition for the person who takes the first crowd catch in the second match of the day.
During the 10am game, Bacon and Egg Rolls will be available from the Canteen, as well as Coffees, before beers and sausage sandwiches will be available around midday.
As always, in conjunction with the cricket, Manly will also be running the ever growing Ladies Day.
A fantastic afternoon for all the important ladies in the lives of Manly Cricketers, the Ladies Day will kick off at 2pm at the Room at the Top, and will include wine, champagne and lunch courtesy of sponsor The Chick'n Shack.
For anyone who wishes to attend the ladies day, please contact Joel Mason at joel.mason@manlycricket.com, to book your spot or for any questions. Further details can be found on the flyer below.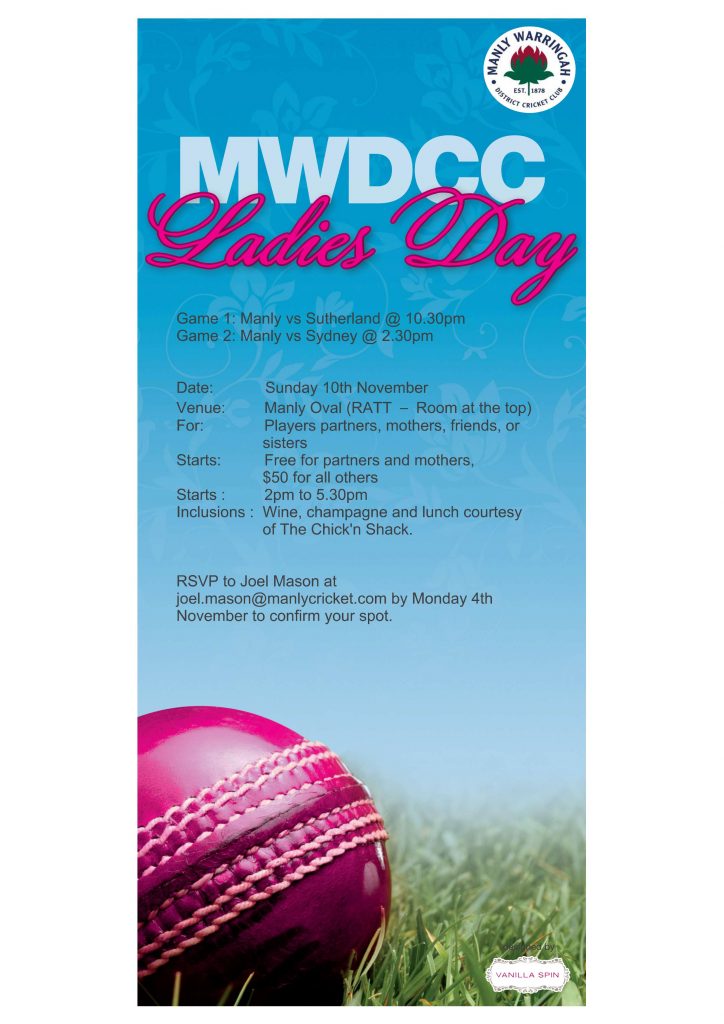 The BBQ will be running, the beers will be flowing, and their will be some great cricket on show on Sunday 10th November, so get down to Manly Oval for 10am to be involved.
Entry is only a gold coin donation, with all proceeds going towards Manly Cricket Charity Partner the Burdekin Association.
It should be a cracking day as per usual, and one not to be missed. We look forward to seeing everyone down their supporting Manly!