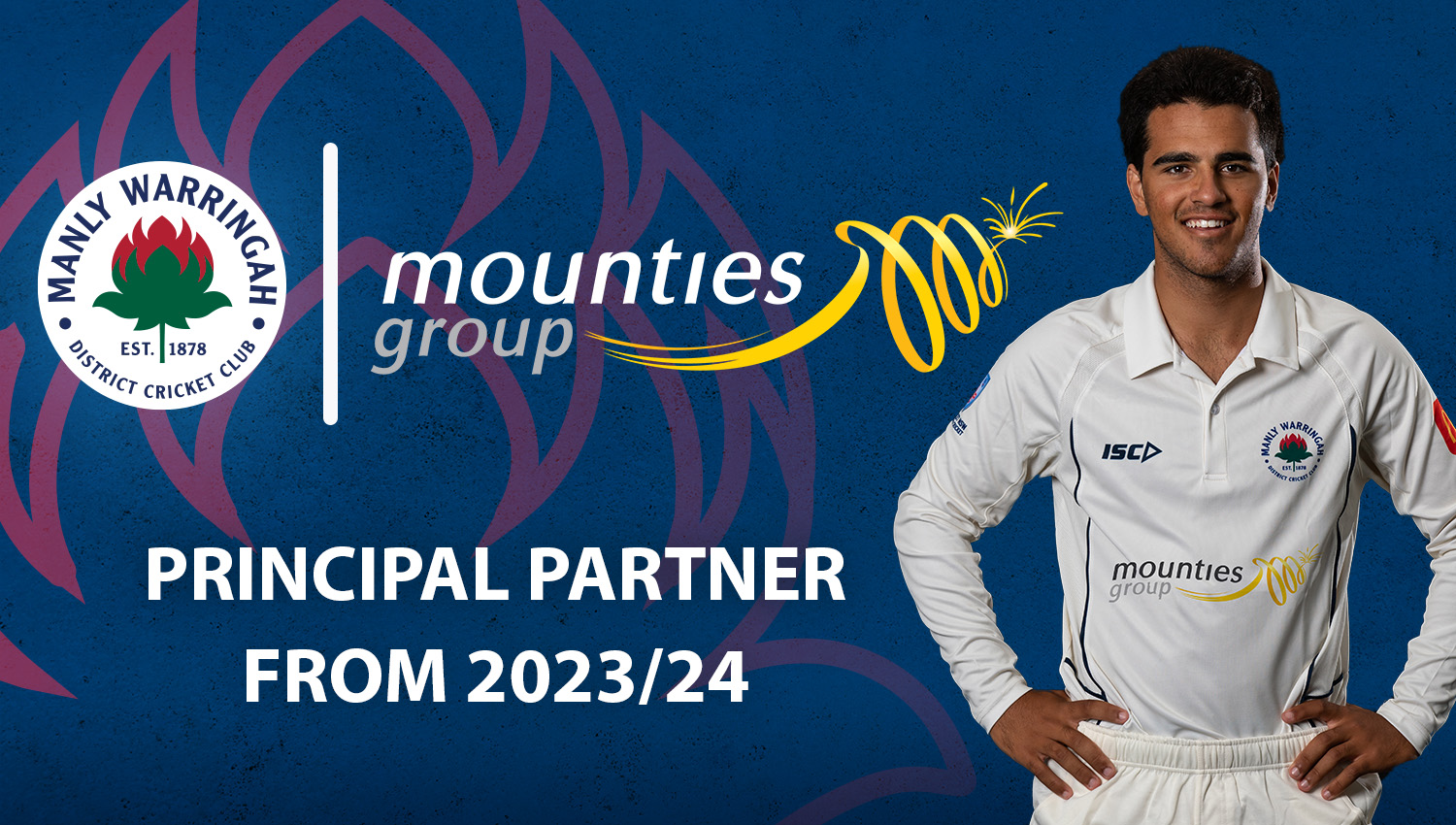 The Manly Warringah Waratahs have entered into a historic new partnership with the Mounties Group, who have signed on as the club's Principal Partner for the next 3 seasons.
Our association with Harbord Diggers/Mounties began in 1996, with next season marking 28 years together, believed to be the longest existing sporting sponsorship on the Northern Beaches.
As part of the new agreement, our club will be known as the 'Mounties Manly Warringah Waratahs', with the Mounties Group logo displayed on the front of all the playing and training apparel of both our men's and women's teams.
Mounties Group CEO Dale Hunt has praised the Waratahs for their heavy community focus and loyalty over many years.
"Mounties Group are delighted to continue to support Manly Warringah District Cricket Club, We have a long and wonderful history together and very much look forward to celebrating our 30 year partnership in season 2025/26", said Mr Hunt.
"Manly Warringah Cricket Club have enjoyed unprecedented success on the field over the past decade, which is fantastic. However, it is their commitment to the local community off the field that really sets them apart and creates such a strong relationship between our organisations".
Manly Warringah Waratah's Honorary President Andrew Fraser, who was on the Club's Board at the beginning of the partnership way back in 1996, was just as enthusiastic about the new agreement.
"We have enjoyed a close relationship with the Harbord Diggers/Mounties Group for a very long time and it is something we are very proud of. So it seems only fitting that Mounties will be our major partner when we celebrate our 30 year relationship in 3 years time", said Mr Fraser.
"We are very grateful to Dale and the Mounties Board for their continued support."
The Mounties Group was formed in 1969 in Mount Pritchard when several locals had the idea to build a workers-style club that supported the social and sporting needs of the community.
It has since grown into an organisation that runs 10 venues across South-West Sydney, the Northern Beaches and the Central Coast, supports more than 10,000 local sporting kids play their sport of choice, and helps 138 local community groups.
Of course, the flagship establishment here on the northern beaches is the iconic Harbord Diggers, which was redeveloped in 2018. The Manly Bowling Club, situated right next to Manly Oval, is also a Mounties establishment.
Visit them at www.mountiesgroup.com.au