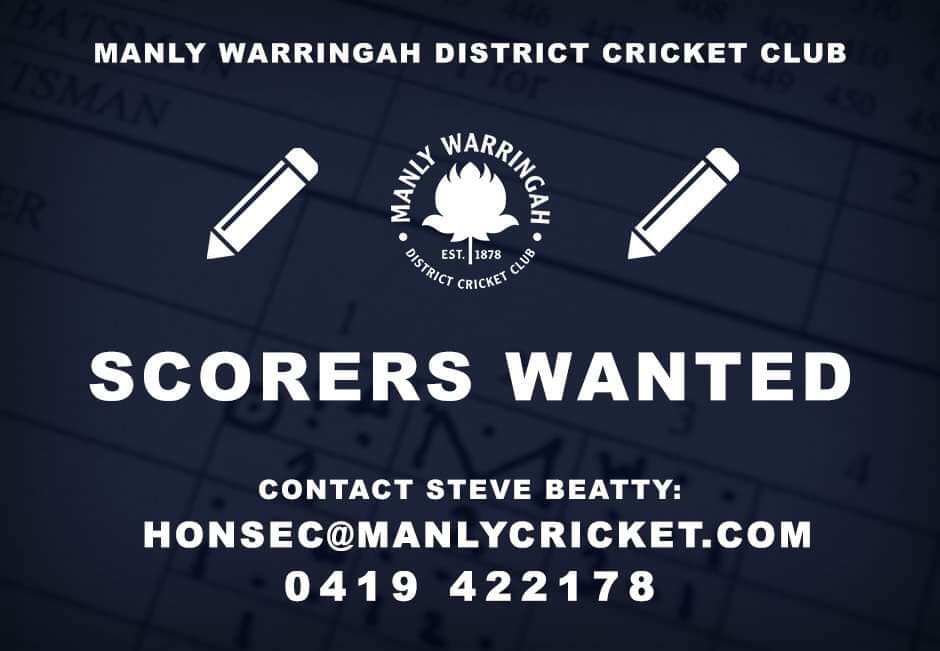 Due to some unforeseen unavailabilities, we have some gaps with our scorers over the next 2-3 weeks, mainly in Men's 2nd grade.
Manly Cricket would therefore like to reach out to the local cricket community to see if anyone has any interest in getting involved with the premier cricket club on the Northern Beaches.
While this is only for a few weeks at the moment, we are always on the lookout for long term scorers or Team Managers who love their cricket and love Manly.
If any interest please reach out to Club Secretary Steve Beatty via the below details:
Phone: 0419 422 178
Email: honsec@manlycricket.com.au
Go Manly!