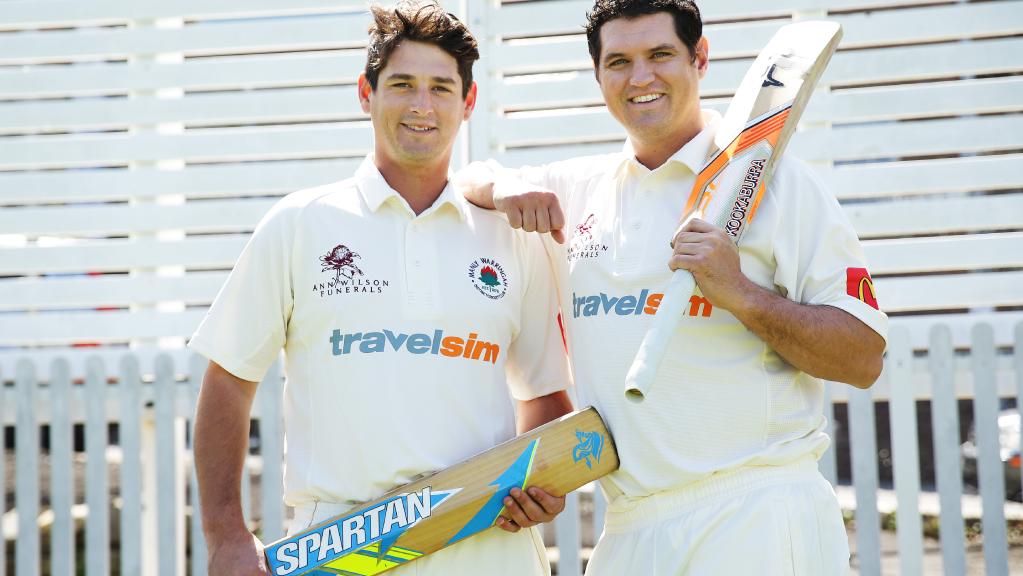 by Ella Kasmar
The covers are being taken off and the pitches are being rolled as the 2017/18 cricket season comes near. After a reasonable season in 2016/17 seeing the TravelSim Waratahs finish 6th on the Club Championship board, Manly will be looking to surpass last year's results and see equally impressive seasons across all teams.
Chris Green joins the Tahs from Northern Districts, and slots into the captaincy spot after a solid season in the Big Bash League for the Sydney Thunder. Green's bowling statistics excelled in last season's New South Wales Premier Cricket competition, with 24 wickets and 45 maiden overs in 15 games, and even managed to grab a century with the bat. As well as the thrill of having another high profile cricketer at the club, with a c next to his name and striving to continue his good form, Chris Green will be an exciting player to watch this upcoming season and will be a great addition to the Manly side.
The Sea Eagles may have had the Stewart and Trbojevic brothers, but the Tahs have superstar brother duos of their own – the Crosthwaite and Edwards brothers.
Last year's first grade captain Adam Crosthwaite has stepped down from his position, but will remain a key member of the squad. Season 2016/17 saw him gain a high score of 103*, and take 12 catches in the 14 games he played, including four in four games of the Kingsgrove Sports T20 Cup. As this season arises having the ability to focus solely on his own game, Adam Crosthwaite will continue to offer a sense of stability and reliability for the Tahs, which will be vital to securing plenty of wins.
Younger brother James also impressed last season, and was rewarded by gaining the captaincy of the Sydney Sixers Academy XI. With a high score of 195, Crosthwaite made himself handy with the bat, but showed his bowling ability getting his one and only over in a T20 game for Manly and finishing with figures of 1/2. On the cusp of a start with the Sydney Sixers, James Crosthwaite will be looking to continue his good form to get that BBL07 debut.
Mickey Edwards has had a rough couple of seasons after succumbing to injuries, though he managed to play more games in season 2016/17 than the one prior. In those nine games he was able to play for the club, he scored 103* in 5th grade as he settled back into the game, and grabbed two wickets in three first grade games. During the summer of cricket of that season, Mickey became famous for his golden locks and overall stereotypical Northern Beaches look after being a substitute fielder for the Aussies in their test match at the Sydney Cricket ground against Pakistan. Mickey Edwards will be fresh for the approaching season, getting back to his impressive form for Manly.
Younger brother Jack has proved to be a dependable player for Manly in the field and with the bat. Edwards had a similar effect on the Australian Under 19s side in their International Series against Sri Lanka in April, including a high score of 106. This was following two instrumental performances at the Under 17 and Under 19 National Championships late last year, hitting 140 runs off 129 balls and a high score of 107 respectively. At only 17, Edwards has also made his way into the Sydney Sixers Academy XI, and if he is able to have even greater performances this season, a permanent spot in first grade for Jack Edwards will be seen.
17-year-old wicket keeper Aiden Bariol is also looking to have a big season after impressing in 2016/17. As a keeper he took an astounding 33 catches in 21 games for 2nd grade, 3rd grade and the Poidevin-Gray Shield Under 21s sides. He also was able to put in some strong scores with the bat, with a high score of 144. Currently with the New South Wales Under 19s squad, Bariol has been working to continue his good form into this upcoming season, knowing that playing well could score him a first grade debut when Jay Lenton is unavailable to play due to commitments with the Sydney Thunder and New South Wales Blues.
Last year's minor premiership winning Poidevin-Gray Shield side's captain Sam Gainsford marked himself as a reliable player, particularly with the ball. He was able to secure 10 wickets in four games in the Under 21s competition, and 15 in 14 games for 2nd grade, with best figures of 4/21 and 5/23 respectively. Gainsford has gained the captaincy for the Poidevin-Gray Shield team once again, leading from the front to go one better there, as well as ensuring his presence is felt for his grade team.
He may be unable to even drive yet, however Ben Watts has made his mark in grade cricket. Watts played an instrumental role in Manly's Under 16s Green Shield team earlier this season recording the best bowling figures in the competition in 25 years, ending his spell with 5/8. He was rewarded with a 5th grade debut, getting a further 13 wickets in the eight games he played for the side. At only 15-years-old, Watts is wanting to cement his spot in grade cricket through continuing to gain these incredible statistics.
With a mix of both distinguished stars and talented young guns, season 2017/18 is shaping up to be an exciting one for the Tahs. From our Brewer Shield side, to our grade teams, Kingsgrove Cup T20 and Poidevin-Gray Shield sides, each and every team will be looking to have successful seasons well into the finals, and with the cattle available that dream is very much a reality.