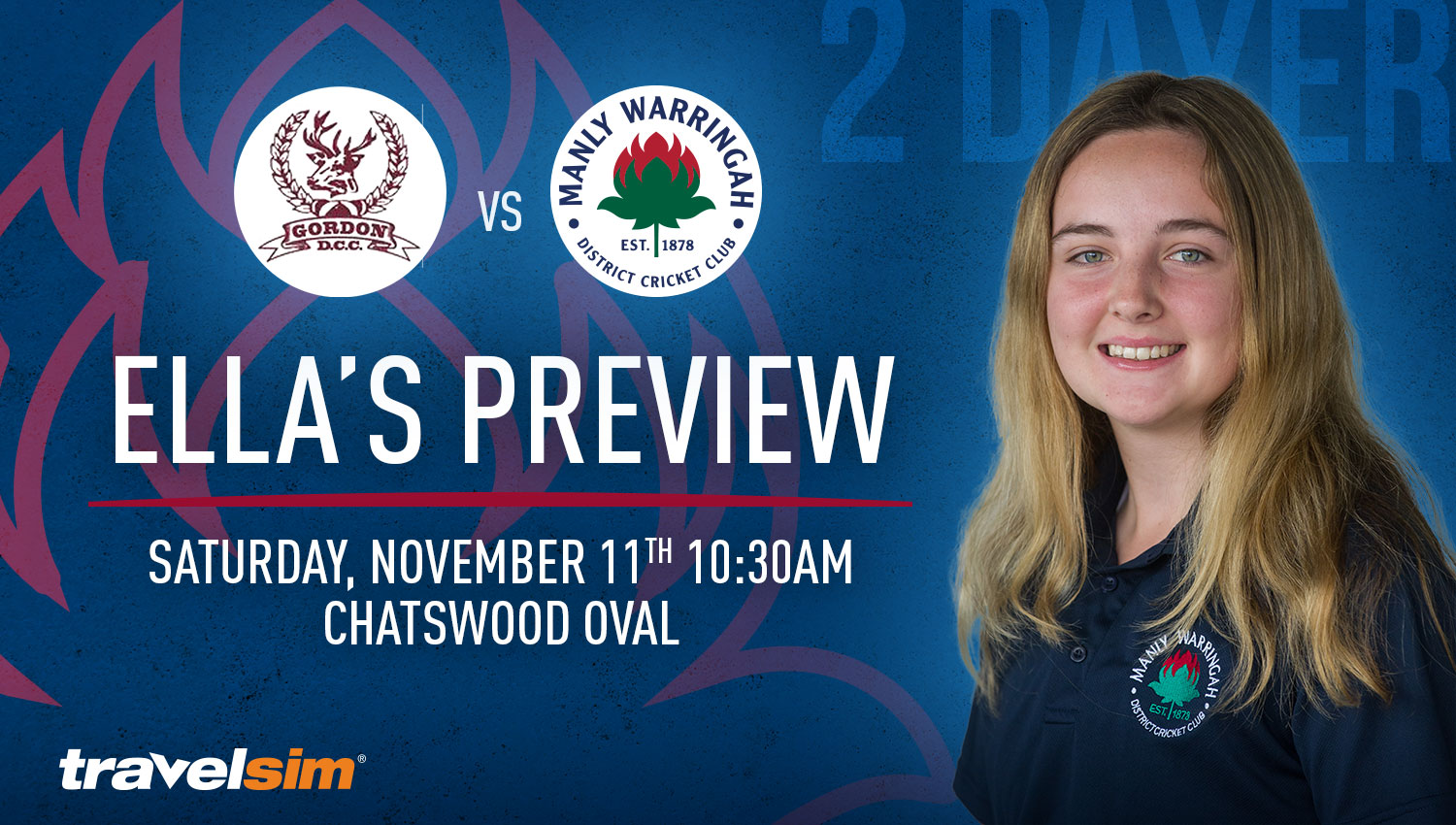 Round five of the New South Wales Premier cricket competition sees the TravelSim Waratahs take on Gordon Cricket Club in another two-day match. With the first weekend coinciding with Remembrance Day, there is all the more reason for the boys to show their pride and fight for another win.
Wet weather on the second weekend of round four games caused draws across many matches, including Manly's first grade top of the table clash.
James Crosthwaite and Cameron Merchant starred in a much drier week one, both gaining centuries and contributing to 205 runs of Manly's total of 283. Whilst the Tahs were lucky to see two substantial individual totals, with six players dismissed with ducks, 1s and 2s, an all-round better performance with the bat is needed to secure a victory in round five.
Manly looked impressive with the ball, keeping Eastern Suburbs to 5/136 near the end of the 41st over, but rain stopped play before being able to finish it, as well as resulting in the abandonment of the game. Michael Visser was particularly striking gaining four wickets for himself. Taylor Beatty also notably assisted in edging closer to grabbing the win, slowing down Eastern Suburbs by bowling six maidens in his eight over spell.
Whilst it was disappointing to be unable to complete last week's important game as Manly looked like they had a great chance of winning, it makes the boys all the more hungry to show the rest of the competition that they are the benchmark this week against Gordon.
Gordon sit at 11th on the ladder, with one win, one loss and two draws after four rounds. Though, after already facing Manly in the Kingsgrove T20 Cup and getting a win over the Tahs, Gordon cannot be taken lightly. Harry Evans is one to look out for, gaining 334 runs in four games of first grade for this season, including a top score last round of 153 runs.
For Manly, Mickey Edwards is out again, though Matt Alexander returns from injury to be put back into selection calculations.
In the lower grades, second grade was also impacted by the rain resulting in a draw, however third, fourth and fifth grade managed to all secure wins before the weather came into play. It was almost another round with a clean sweep of wins, but being able to record zero losses back to back is a great achievement for the Tahs, pushing them up to fourth on the club championship ladder.
First, third and fifth grade all see themselves away this weekend, whereas twos and fourths gain the home ground advantage.
The Tahs still sit undefeated in first grade in the 2017/18 season, and will be looking to continue the winning streak into round five. With consistent high scores and further clean fielding, Manly will also be looking to continue avoiding losses across the grades, and weather depending, gain another weekend of successful results.