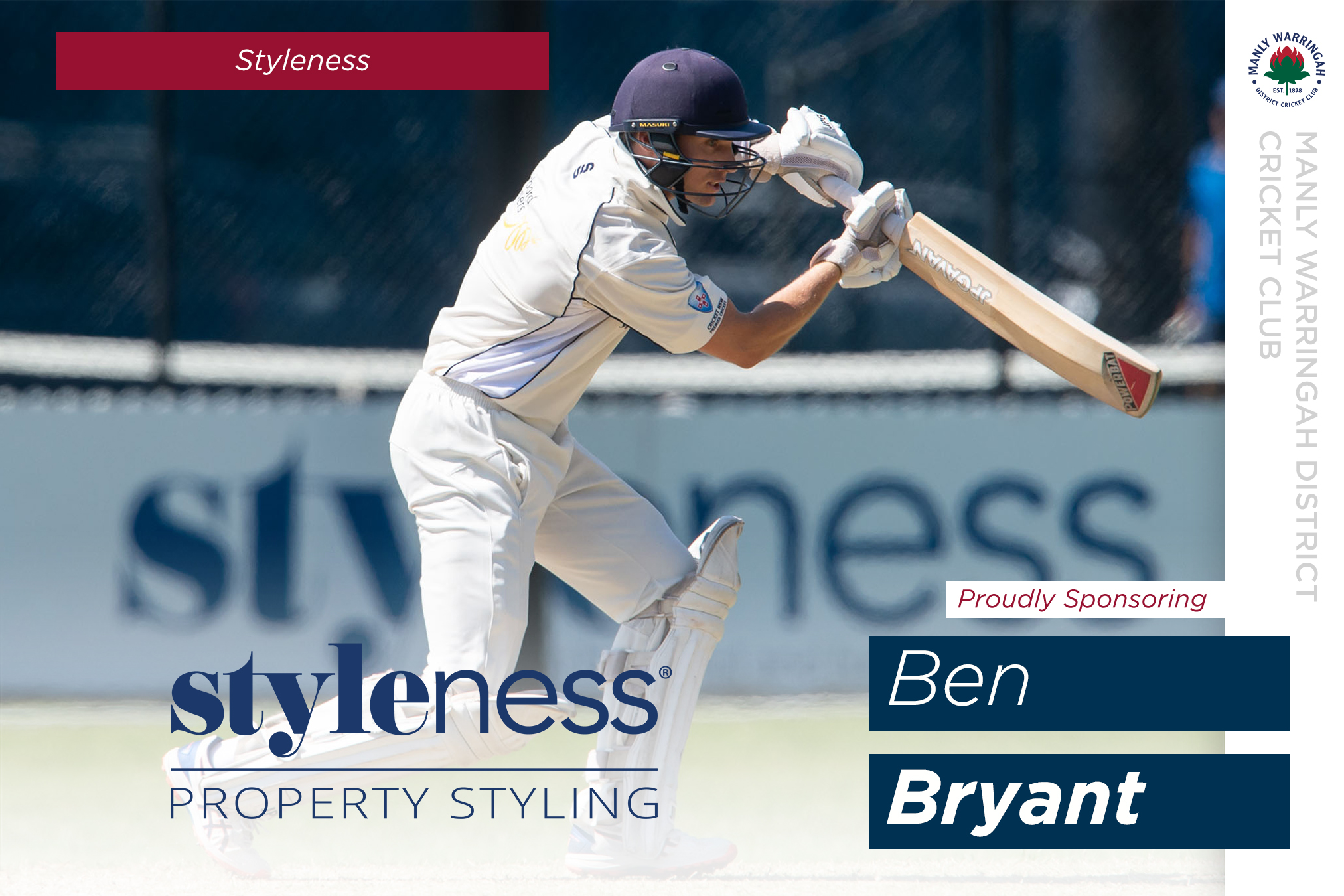 Ben Bryant has joined the Waratahs in 2020/21 in a great coup for the club.
Ben has already shown he has a level head and stability at the top of our order, consistently scoring runs when his side has needed him.
Ben is an old school opening batsmen who doesn't give his wicket away easily and fights for every run. He is the type of player every side needs and will be a huge asset to the club this season.
Ben Bryant is proudly sponsored by Styleness for the 2020/21 season.
Styleness are not only continuing as our major sponsor, but are also supporting Ben this year.
Located at Collaroy, Styleness provide home property styling to get your home in the best shape possible to put on the market.
In today's real estate market, Property Styling or Home Staging your home is now becoming an important element and a very influential tool when it comes to your marketing campaign.
Styleness provides an understanding and professional approach when it comes to their Home Staging and Property Styling Service.
They come in with fresh eyes, viewing your home as a buyer would.
They also provide interior decorating services for those that still love their home, as well as in-house styling, which is tailored to the client who would like us to solely work with the items within their home.
Visit them at www.styleness.com.au