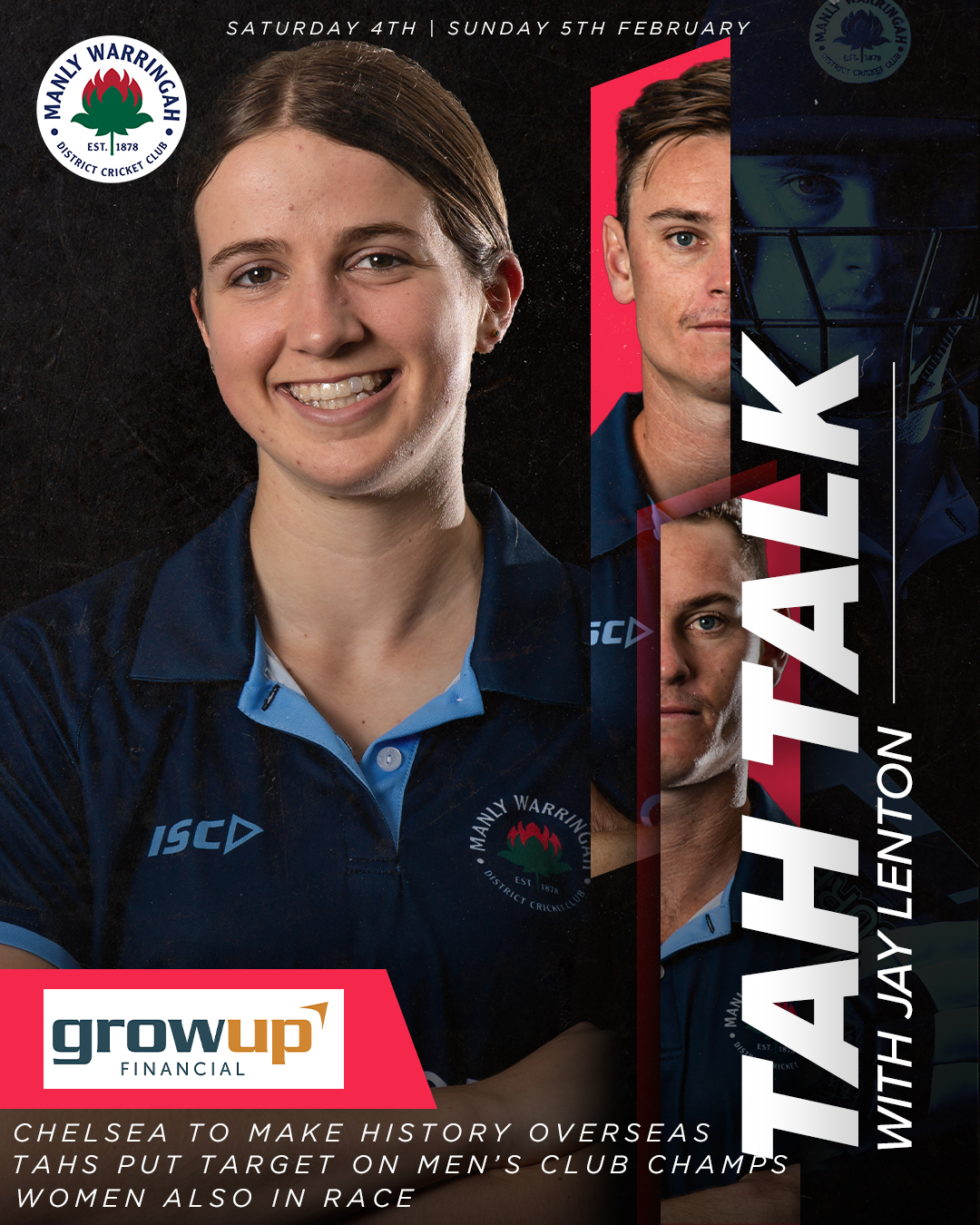 CHELSEA TO MAKE HISTORY IN EXCITING OVERSEAS STINT
First grade women's all-rounder Chelsea McLerie will make history during the off-season when she becomes Upton Cricket Club's first overseas player.
The ambitious English outfit is looking to grow its women's program and sees the addition of international imports as an important step.     
Chelsea's arrival will be an historic moment.
Upton's Ladies XI captain Lily Scudder said: "We're very excited about the addition of Chelsea to our team for 2023. 
"After speaking to Chelsea, it's exciting to hear about her enthusiasm for cricket and how she would enjoy the chance to play for Upton to improve her own game but also to make an impact on the club's development. 
"Chelsea is a great fit for the team being a seam bowler and a right-hand batter. We can't wait to welcome her to the team as our first ladies overseas player!"
Chelsea, a home-grown local junior, continues a growing tradition of Manly female players heading overseas to further their cricket education.
Last year Nat Jonkers, Renee Hough, Nat Guyot, Saskia Horley, Annabel Hutt all spent time abroad and returned richer for the experience.
Sas and Nat are headed back this winter and I wouldn't be surprised if there are a few more joining them by the time our season is done.
"Playing overseas gives you a further understanding of your own game and how to adapt to different conditions," first grade skipper Mikaela Turik said.
"It's also a wonderful life experience to live in another country for an extended period of time."
TAHS PUT TARGET ON CLUB CHAMPIONSHIP  
Club championships are a hard thing to come by.
In Manly's long history, we've only won eight in the men's – with three of them arriving in the last 12 years.
With four rounds remaining this season, we hold a narrow lead at the top of the CC table.
We are a slender 169 points ahead of our nearest rival Northern District, with St George, Parramatta and North Sydney all within striking distance.
Our run home is a tough one, with matches against Sydney, NDs, UNSW and Sydney Uni to come over the next month or so.
It will take a collective effort from all five grades if we are to add a ninth club championship to our tally, but the talent, desire and drive is there.
To win a grade premiership is something special for those involved, but to claim a club championship is something for everyone to savour.
WOMEN ALSO IN THE TITLE CHASE              
Talking of club championships, our women are right in the fight with a few rounds left.
The girls sit third behind leader Sydney Uni and second-placed Paramatta.
While we have a bit of ground to make up, a good finish to the season will see us threatening for top honours.
Manly has never won a female club championship but you feel it's only a matter of time given the extraordinary talent we have at our disposal and emerging through the juniors.