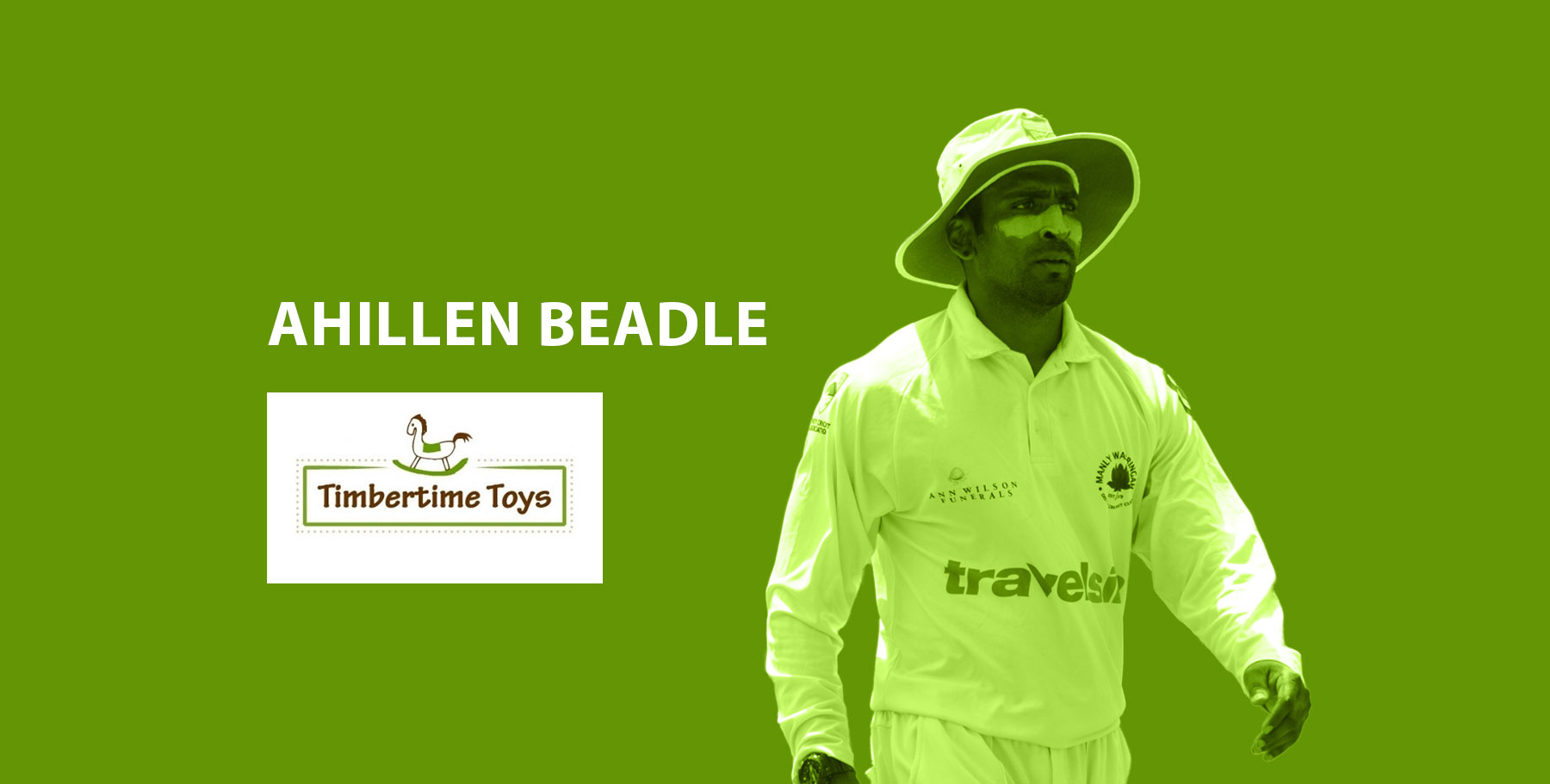 The Manly Warringah Waratahs are proud to have Timbertime Toys sponsor 1st Grade all-rounder Ahillen Beadle for the 2017/18 season.
Click here for Ahillen's player profile.
Ahillen Beadle has become one of the most crucial components of our 1st grade side in recent years, and has consistently led the way with both bat and ball. As one of the most consistent cricketers in the competition, AB has forged a reputation with his hard-hitting middle-order batting and cunning left-arm orthodox spin bowling.
This year, Timbertime toys have once again joined the Waratahs in supporting AB with his pursuit of some further 1st grade silverware. The brainchild of former 1st grade umpire Nick Wennerbom, Timbertime Toys was the result of months of research into the range, availability and affordability of toddler toys. Nick was frustrated with the lack of options in the market for these products, and thus Timbertime Toys was born.
Timbertime Toys believe that, by their very nature, toys made from wood help promote growth and fine motor skills within toddlers. Whether it's the shape, the colour, the texture or the smell, there is a unique attraction about simple toys that has an everlasting appeal. Timbertime Toys wants to make these toys available and enjoyable again for all kids through their childhood years.
Timbertime Toys have been a rapidly growing company within Sydney, and now have stores in Belrose, Neutral Bay and North Sydney.
Please give one of these stores a visit and support this fantastic brand!
To visit the Timbertime Toys website click here.