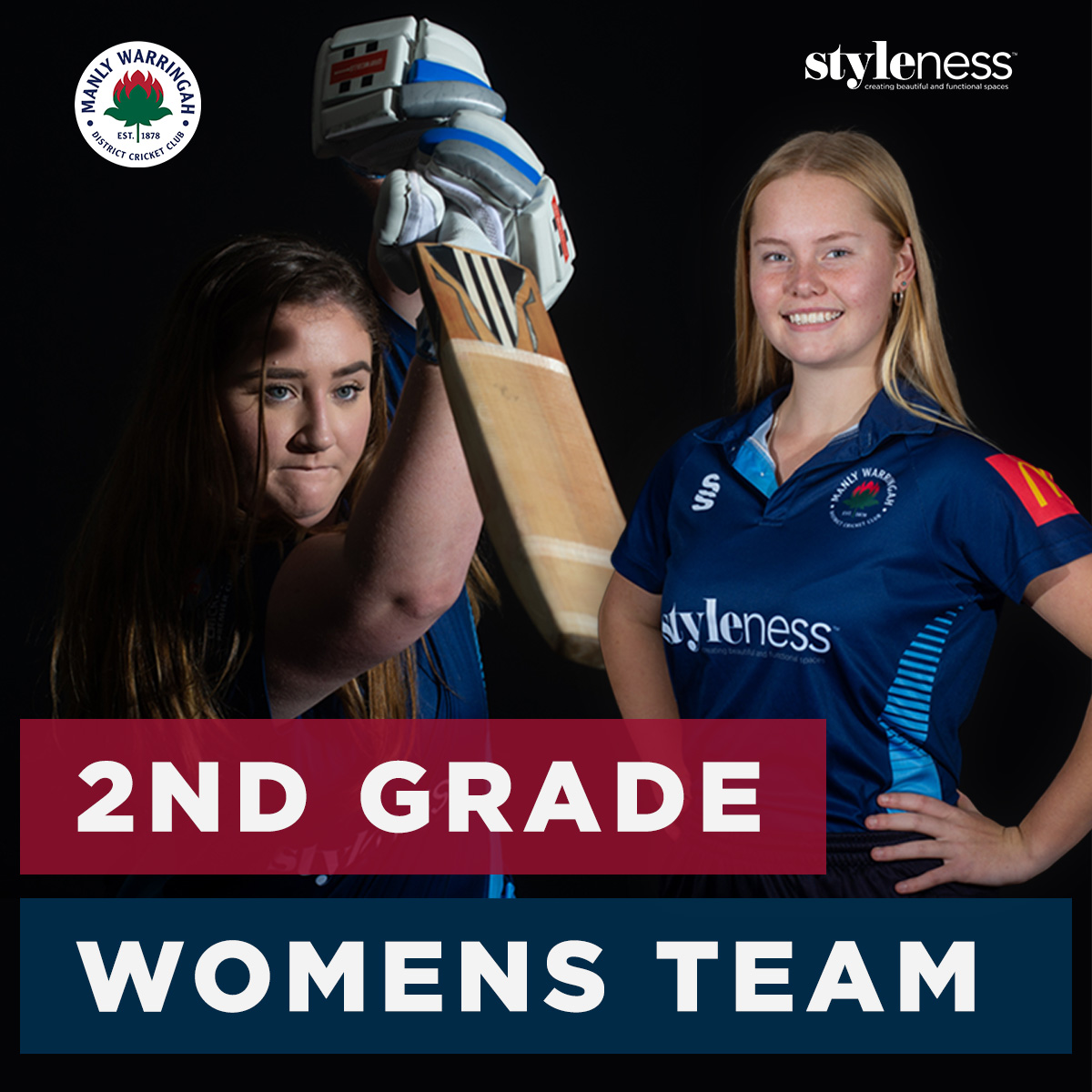 The Styleness Manly Warringah Waratahs have confirmed that we will be entering a team in the Women's 2nd grade competition in 2019/20.
The confirmation is part of our ever evolving Women's program and comes on the back of some extremely hard work over the last few years.
It will result in the Waratahs fielding teams in the 2nd Grade, 3rd Grade, Brewer Shield and U/15s competition this coming season. The club also has plans to field a 1st grade side in the not to distant future.
This will be the first time Manly has fielded a 2nd grade side since the 1984/85 season.
Unfortunately the team folded after this due to a lack of numbers. However that is certain to not be an issue again with Women's cricket booming on the beaches.
One of the main criteria that the Sydney Cricket Association set for entry is a steady stream of players which we have been able to put in place through our Women's pathway program.
On the back of this we are also welcoming back some local juniors who had been playing at other clubs such as Natalie Jonkers, Zara Shipp, Annabel Hutt and former NSW under age representative Niamh Bullen.
These girls will ad depth and experience not only to the 2nd grade side, but to the club as a whole.
Women's cricket Manager Ross Denny says that it's a fantastic outcome and the start of an amazing period for our club.
"It's such an exciting time for both our playing group and those behind the scenes" said Denny.
"We have been working towards this goal for a few seasons now to continue giving our girls a pathway through to state and international cricket".
"Hopefully our dream of getting a 1st grade side on the park comes to fruition, but in the meantime the playing group are focusing on the season ahead and can't wait to get on the park across all grades."
The Captain of the 2nd grade side will be confirmed shortly.
Manly has actually already won a Women's 2nd grade premiership. This was achieved in 1982/83 season when Merilynne Smith lead the team to a joint premiership.
Despite the win, our Women's program only lasted another 2 years. You can be assured that in this respect, history will not be repeating itself.