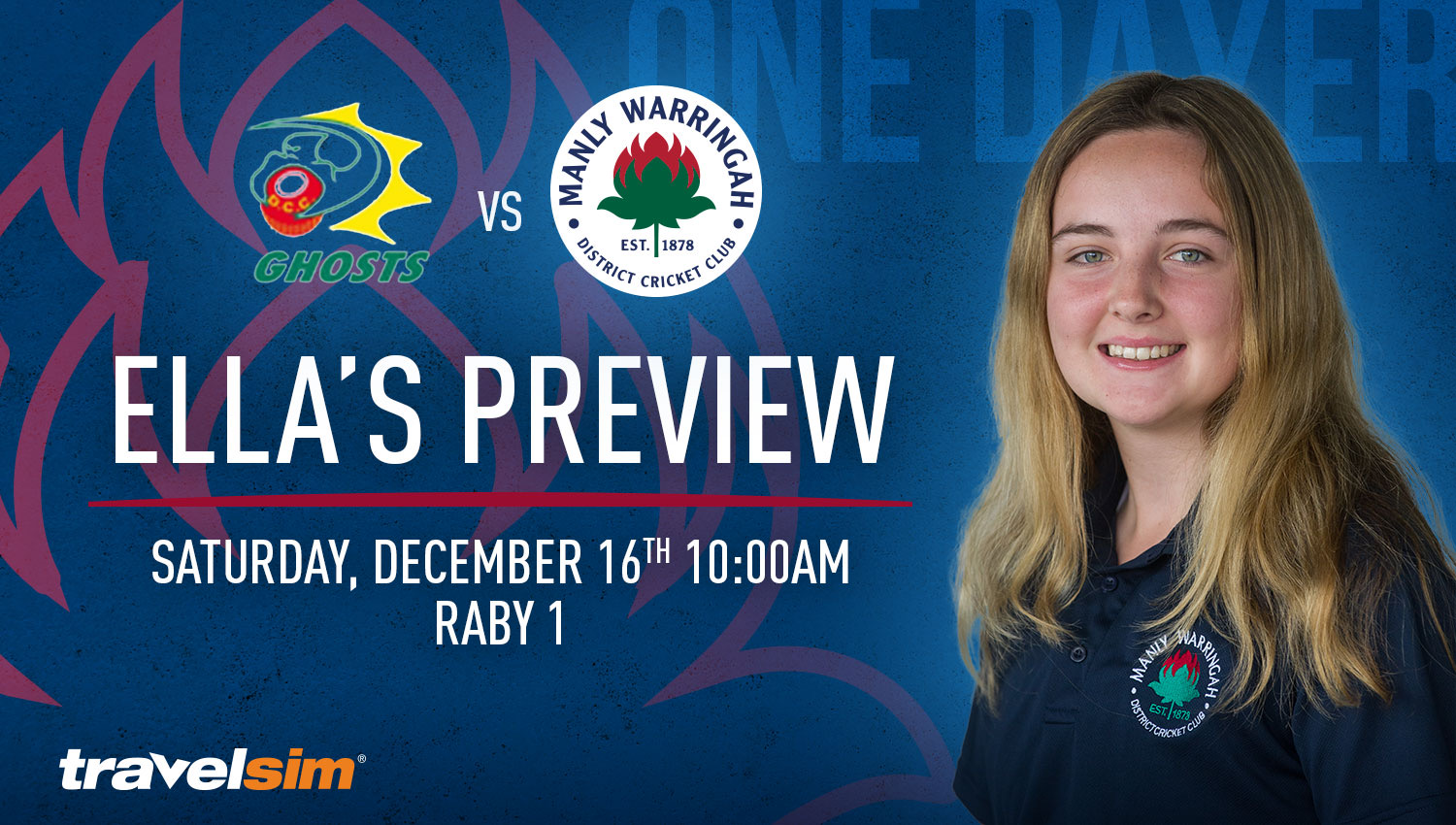 In round 8 of the New South Wales Premier Cricket competition, the TravelSim Waratahs take on the first place Campbelltown-Camden side in a back-to-back one day match.
After suffering yet another loss last week, the Tahs are desperately searching to get back to their winning ways as they begun the season with. Poor batting has seemed to be at the stem of these consecutive losses, and whilst Manly were on the right track early on, quick wickets by Randwick-Petersham saw Manly come close, but finish defeated. With the bat, scores came in significantly higher than the week prior, with Jay Lenton getting 63, Chris Green 59 and James Crosthwaite with 43. In the field, Taylor Beatty, Matt Alexander and Chris Green all managed to grab two wickets each to assist in suppressing the total of their opposition, but at the end of the day Manly's efforts were not enough to grab the win.
Campbelltown-Camden are instead coming off a win, winning their one-day match last week against Gordon and pushing them up to first place on the ladder. They are the third highest wicket takers in the competition, and fourth highest run makers, providing the perfect balance in securing a win, resulting in their position as competition leaders.
It will be a huge task for the Tahs this week as they take on a team in the form that Campbelltown-Camden are in currently, as well as the game taking place on the opposition home soil. But, it is the perfect opportunity to show that Manly are still in the running for premiership contention, as well as pushing them back up into the top six.
The Tahs will also be without Jay Lenton and Chris Green due to Big Bash League commitments – two key players at a huge loss for Manly with the bat and in the field.
Manly will need to get off to a good start with the bat like they did last week, though avoid losing quick wickets towards the middle of their batting innings. Whilst eighth overall on the ladder, the Tahs have taken even more wickets this season than Campbelltown-Camden, the second highest out of all teams, and it'll be crucial to maintain this statistic this week. With prompt wickets taken by Manly during their fielding innings, it'll assist in filling any gaps in their batting that may have been exposed over the past few weeks, and help push them back up closer to the top six.
In the lower grades, the disappointment continued in second and third grade as they also suffered losses. However, fourth and fifth grade managed to maintain Manly's impressive club championship position with wins to both teams grabbing wins. In these lower grades, Campbelltown-Camden sit behind Manly in all, and whilst they still cannot be taken lightly, if form tells anything, the Tahs should be seeing some convincing wins and even more club championship points.
A tough week has risen for the Tahs first grade side, and whilst the story is a bit different for second, third, fourth and fifth grade, all teams will be looking to field neatly and score quickly in this weekend's one day match.