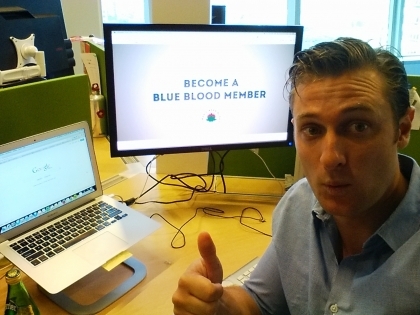 Our 2014/15 Blue Blood membership campaign has so far been a fantastic success, with ex-players and supporters signing up in record numbers.
It's great to have the support of some of our ex-players through this campaign. Ex-players like Mark Taylor, Ben King, David Ford, Jarrrod Baker, Alex Maidment, Gary Holmes and brothers Ken and Frank Turner have all joined up as members have been very excited to do so. Having guys like these back involved with the club show's that we are on the right track and that our membership provides some fantastic benefits, as well as financially helping out your club.
It is also great to see parents sign up as members such as Jim Outred, Kim Kelly and Scott McLachlan support their sins and also sign up as members.
Membership is the best way to support the Waratahs. It provides you with a Manly Warringah Waratahs polo shirt to wear around the traps, as well as some fantastic benefits such as restaurant gift vouchers, travel wallets, a bottle of wine, plus much, much more. Click here to view all of the 2014/15 packages that are available. You can also click here to sign-up on-line.
Membership also gives you access to our fabulous Manly Mates Rates discount program. Our Manly Mates Rates membership cards for 2014/15 have just been delivered are give you access to these fantastic deals. There are over 20 discounts on offer from local businesses which could save you thousands of dollars. Click here to view all the Manly Mates Rates that are currently on offer. More will be announced over the coming weeks.
Below are some fantastic photo's of some of our 2014/15 members showing off their Blue Blood polo shirts or just celebrating their membership.