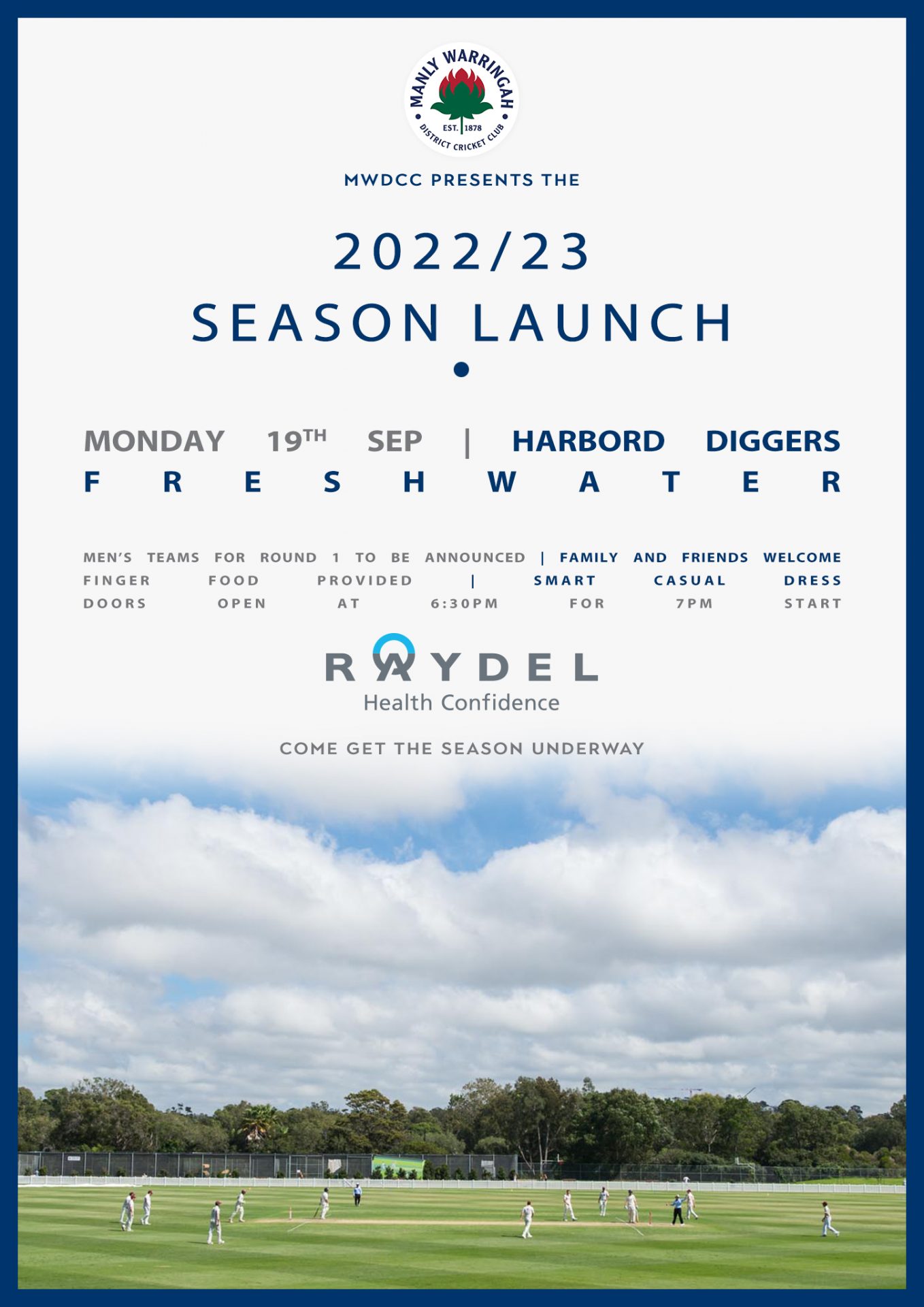 Our 2022/23 Club Season Launch has been confirmed to be at the Harbord Diggers on Monday 19th September, starting at 6.30pm for arrival and finger food, with a 7pm launch start time.
The evening will give us a chance to launch the 2022/23 season for the club across both our Men and Women, while also naming our 5 Men's Grades for the weekends 1st Round matches.
The entire Men's and Women's playing groups will be in attendance.
There will be a separate event at Seadrift Distillery for the naming of the Women's Round 1 teams 3 weeks later for when the Women's season gets underway.
Come along on the 19th September to hear from our Women's 1st Grade skipper Mikaela Turik, our Men's 1st Grade skipper Jay Lenton, as well as both head coaches across both the Men's and Women's programs.
It's also a great time for everyone to catch-up with everyone in our cricket community to talk about the summer ahead.
We would love to see as much of the Manly Warringah Cricket community in attendance. Everyone is welcome. Any questions please contact Sam Hole on samhole13@gmail.com or 0434 345684.