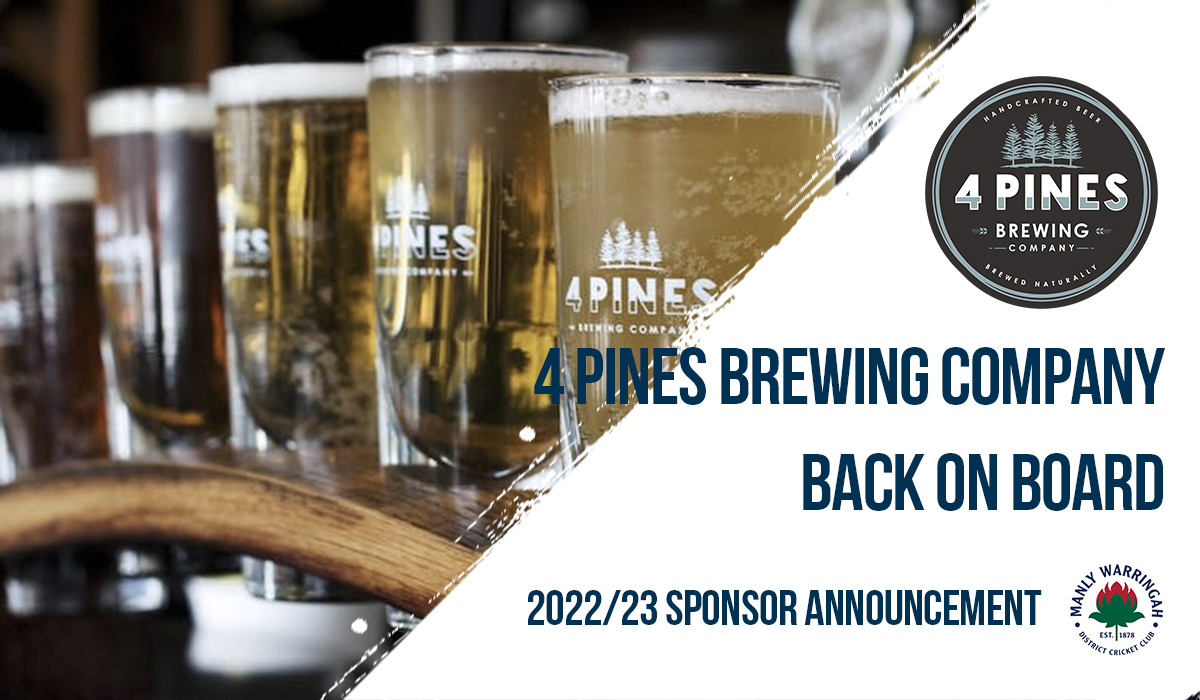 4 Pines are a true Northern Beaches success story and the Manly Warringah Waratahs are delighted to continue our association with them. 4 Pines are back on board as one of Premium Partners continuing 13 years of support.
At the start of our partnership with 4 Pines, there was only the original Manly Brewpub and restaurant. Founded as a microbrewery back in 2008, it has proven to be one of Manly's most outstanding pubs. 4 Pines have now grown to 11 Brewery/Bar venues across Australia.
Part of that growth has been the success of the Newport Public House bar, located at 313 Barrenjoey Road Newport, over the last few years. Specialising in age barreled beers and Keller door specials, this venue has really taken off and is a must visit for all beer and food lovers.
For more information click here, or to make a booking contact 9997 4014 or publichouse@4pinesbeer.com.au.
Let's also not forget the Truck Bar down at their 4 Pines brewery at Brookvale. If you haven't been there, do yourself a favour (once COVID restrictions allow) and give it a visit. Spending time socialising on the floor of a brewery is an amazing thing to experience, especially with the mechanics of the brewery in the background tickling your senses.
Located at 4G, 9-13 Winbourne Rd, Brookvale, you can find out more by clicking here.
We want to thank 4 Pines for there ongoing support of the Waratahs and look forward to continuing our shared success in the years to come. For all the latest on there beers and venues, visit 4pinesbeer.com.au.