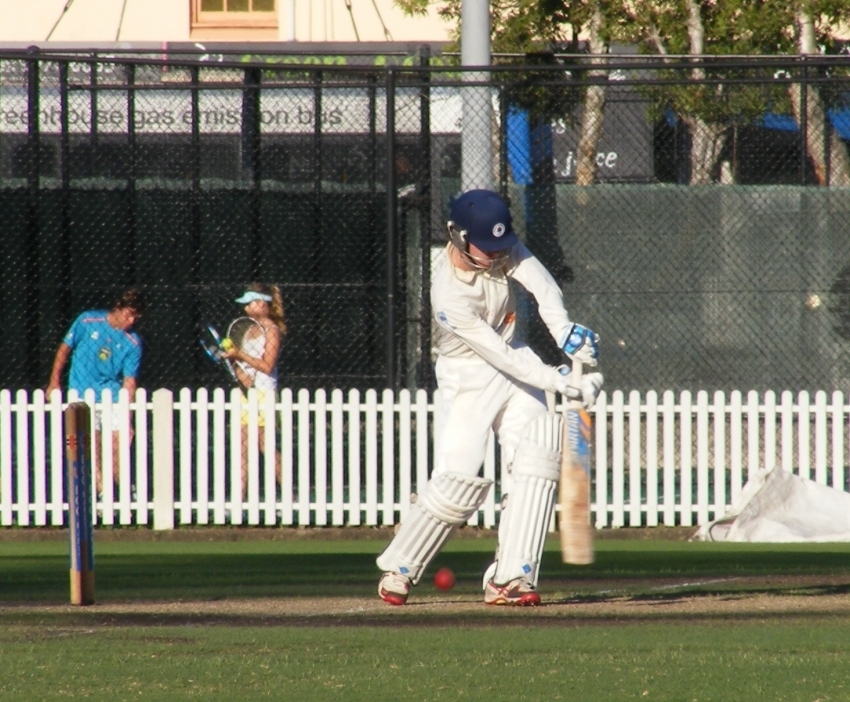 3rd Grade continued the long and proud history of that grade by being crowed the Premiers for 2014/15 with victory over Easts on Sunday by 3 wickets.
It's a great achievement for one of the clubs greatest servants in Warren Evans. In his 27 years of grade cricket, a 2 day premiership has eluded Warren after many near misses. However his team weren't to be denied as they fought off a gallant Easts side.
Congratulations to Easts on a great year and a great game. We have come up against them 2 years in a row in the Grand Final with the spoils shared. they are a club on the rise.
With Saturday completely washed out due to heavy rain, Sunday was going to be an interesting day as Easts needed to force a result in order to claim victory due to the Waratahs higher ranked position.
After taking off the covers on Sunday morning, a pitch with a lot of wet spots was revealed, however they were quickly cleaned up and play started at 11am. Wazza won the toss and chose to send Easts into bat.
The decision paid immediate dividends with opening bowler Nick McCallum-Toomey getting through the defences of the Easts opener with the score on 5, and then another with the score on 16 after a smart catch to Adam Gummer.
McCallum-Toomey continued to roll through the Easts batting order for the rest of the innings, taking advantage of the good bowling conditions to take 5 for 37 from 11.3 wonderful overs. He was well supported by Luke Grant with 2 for 28 and Jake Carden with 1 for 20. Easts were dismissed for 111 off 34.3 overs.
The pitch still had a bit of life in it so the task was always going to be hard. When Jarrod Rawlings snicked off first ball, the task got even harder. Infract, at 4 for 21, the target seemed a very long way away. However Jordan Daly showed maturity beyond his years with a fighting 43 off 88 balls. He was well supported by 14 year old keep Aiden Bariol whose unbeaten 23 from 57 deliveries guided the Waratahs home. He was well supported by Luke Grant whose 8* off 39 balls was just as important.
With Jake Carden needing to retire hurt, both Aiden and Luke guided the boys home in an amazing display of mature batting. This is especially so of Aiden. He has long been touted as a player of the future, and his performance showed what great talent and maturity he has, even for a 15 year old.
Nick McCallum-Toomey deservedly took home the player of the match for his outstanding effort with the ball, but it really was a team effort as was the case all year for 3rd Grade.
Congratulations to Warren and all of the team.
Go Manly!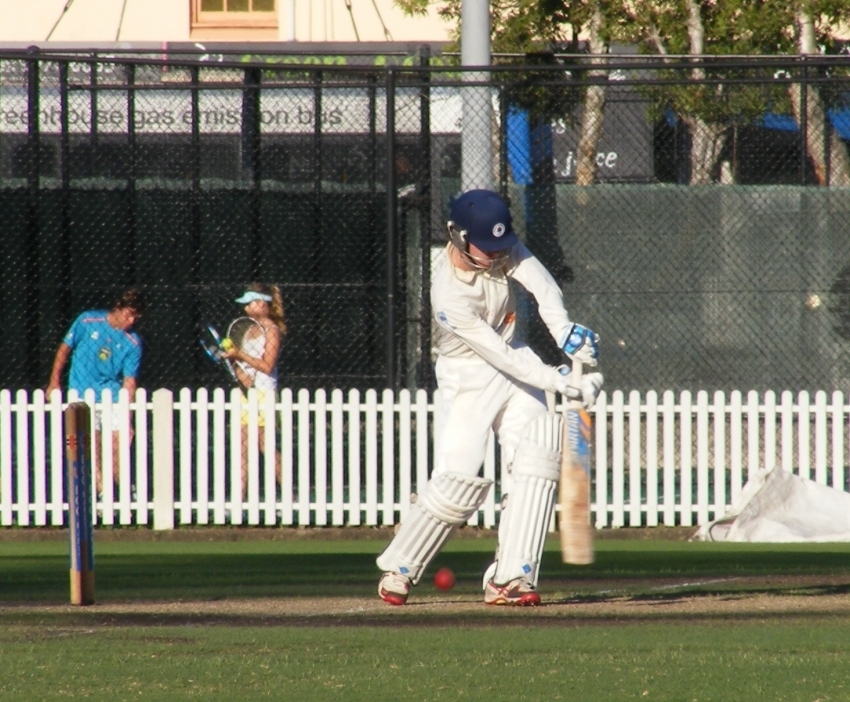 Aiden Bariol during his super knock
Nick McCallum-Toomey send one down
Luke Grant hits the crease

Nick again with hair flying everywhere

Luke Grant solid as a rock with the bat
Warren Evans accepts the premiership cup