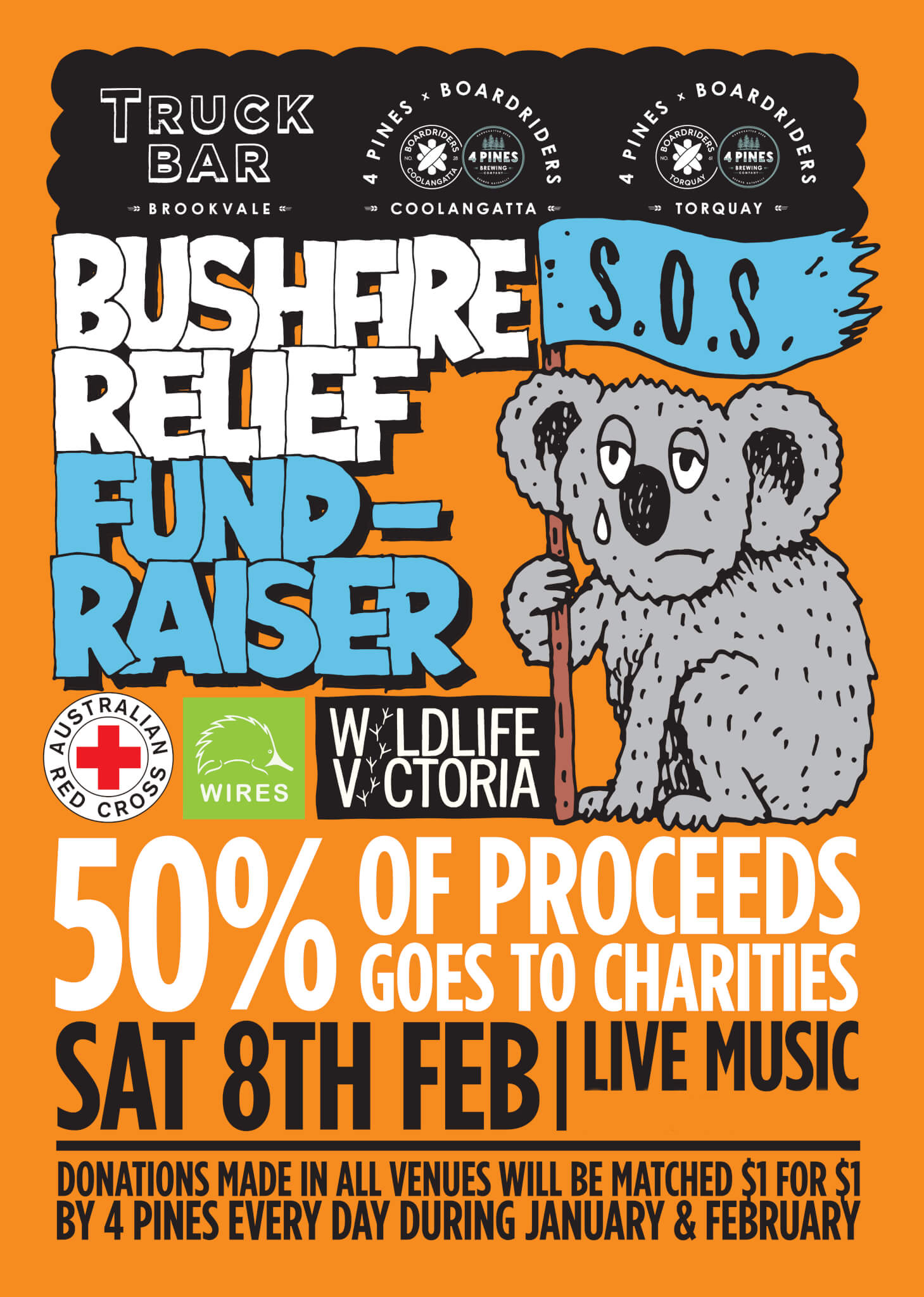 Loyal sponsor of Manly Cricket, and northern beaches locals 4 Pines Brewery, will be hosting a Bushfire Relief event this Saturday 8th February.
Taking place at the 4 Pines Truck Bar in Brookvale, as well as venues in Coolangatta and Tourqay, the event aims to raise much needed funds for those affected by the devastating bushfires that have spanned across Australia.
4 Pines are putting on a jam-packed event running across the three venues raising funds for Wires, Wildlife Victoria & Australian Red Cross.
At the 4 Pines Truck Bar in Brookvale this Saturday, there will be;
50% of all proceeds raised at these events will go towards the charities listed above, so head down to 4 Pines TruckBar this weekend, and grab a beer to support the bushfires.
For further details, read the above flyer, or contact your local 4 Pines venue.