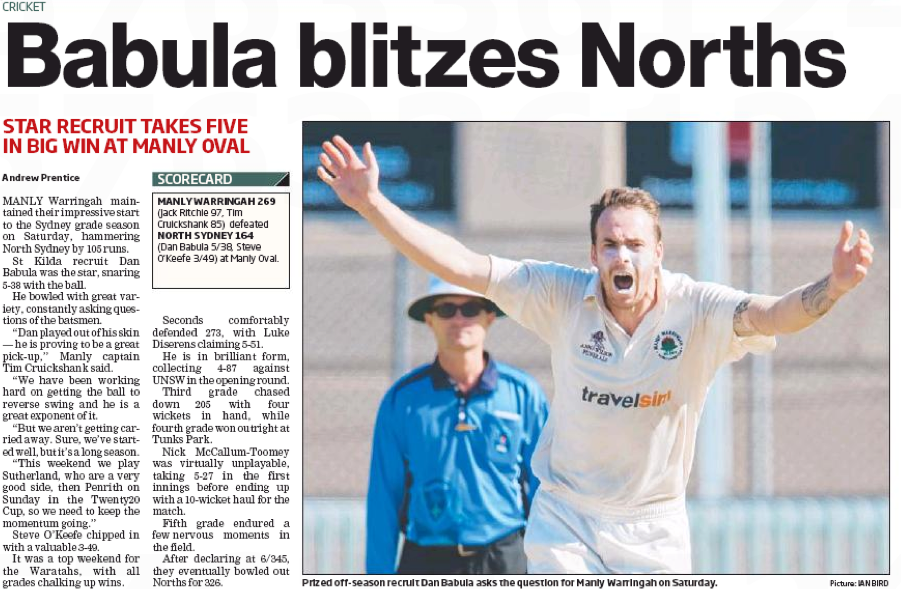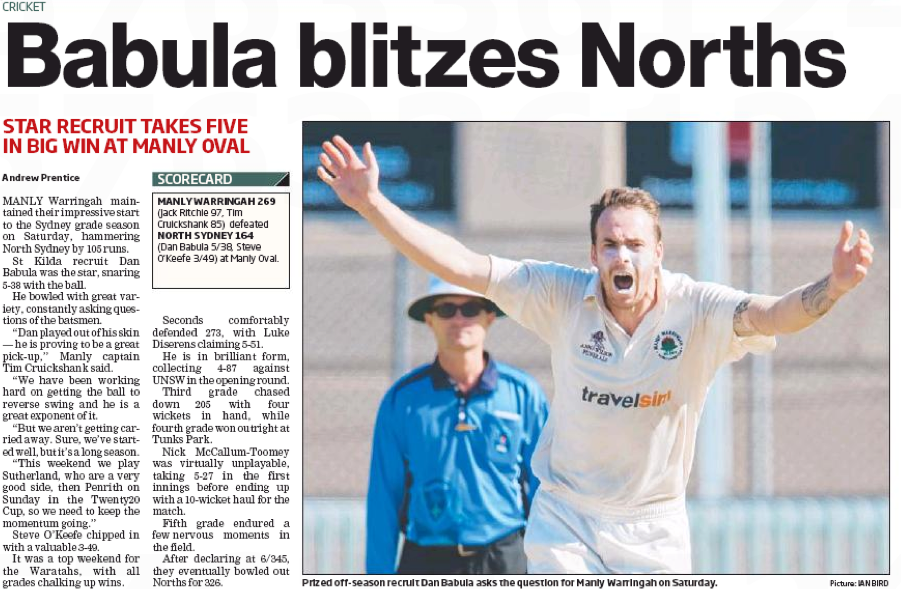 MANLY Warringah maintained their impressive start to the Sydney grade season on Saturday, hammering North Sydney by 105 runs.
St Kilda recruit Dan Babula was the star, snaring 5-38 with the ball.
He bowled with great variety, constantly asking questions of the batsmen.
"Dan played out of his skin — he is proving to be a great pick-up,'' Manly captain Tim Cruickshank said.
"We have been working hard on getting the ball to reverse swing and he is a great exponent of it.
"But we aren't getting carried away. Sure, we've started well, but it's a long season.
"This weekend we play Sutherland, who are a very good side, then Penrith on Sunday in the Twenty20 Cup, so we need to keep the momentum going."
Steve O'Keefe chipped in with a valuable 3-49.
It was a top weekend for the Waratahs, with all grades chalking up wins.
Seconds comfortably defended 273, with Luke Diserens claiming 5-51.
He is in brilliant form, collecting 4-87 against UNS Win the opening round.
Third grade chased down 205 with four wickets in hand, while fourth grade won outright at Tunks Park.
Nick McCallum-Toomey was virtually unplayable, taking 5-27 in the first innings before ending up with a 10-wicket haul for the match.
Fifth grade endured a few nervous moments in the field.
After declaring at 6/345, they eventually bowled out Norths for 326.