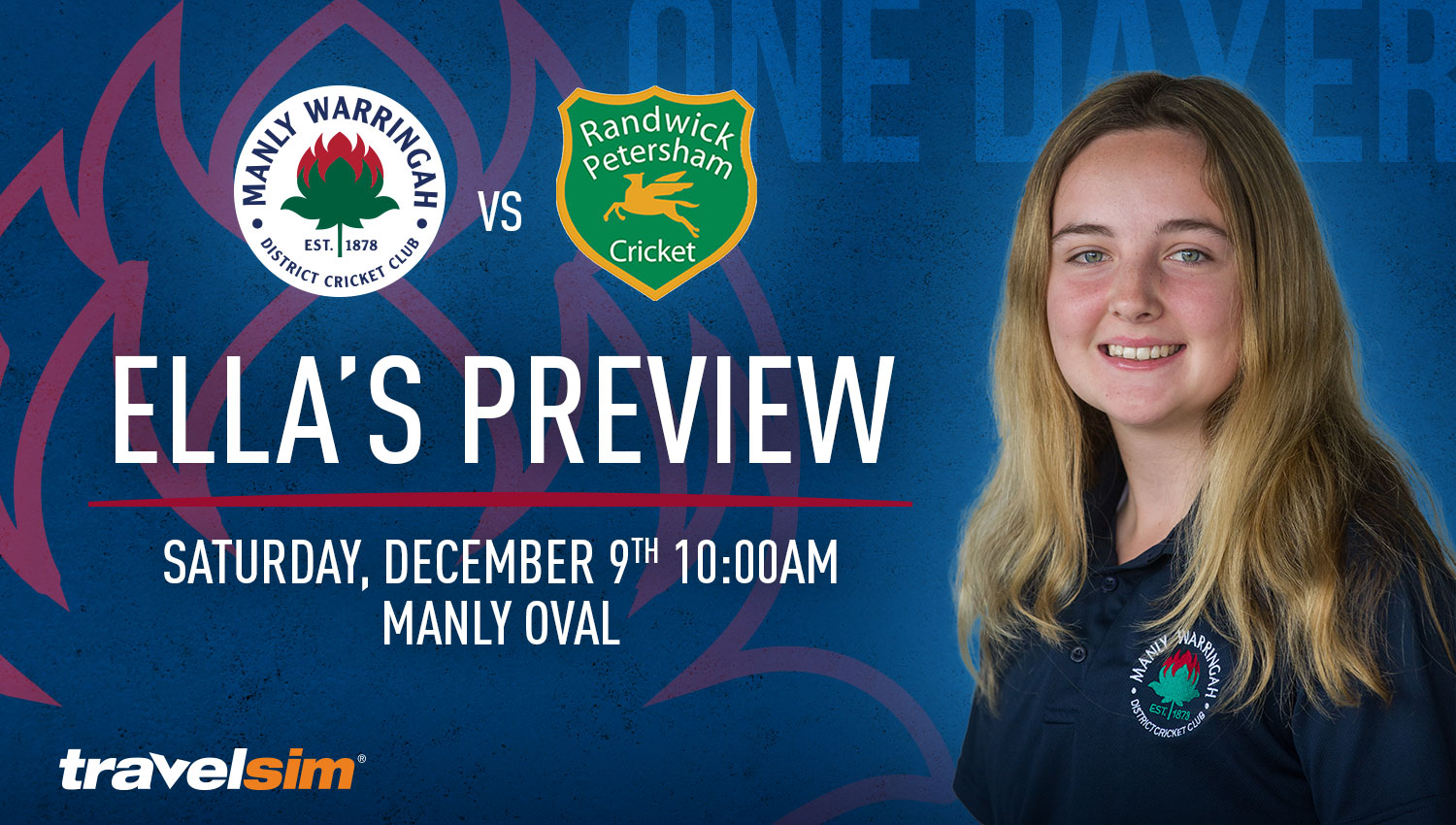 The TravelSim Waratahs take on competition high flyers Randwick-Petersham in this week's round of the New South Wales Premier Cricket competition. Another test also arises as the second one day match of the season takes place, making the need for runs to be scored and wickets to be taken promptly even more vital.
Quick wickets from Sutherland last week saw Manly suffer their second loss of the season, with the late inclusion of Shane Watson to the Sutherland side a huge bonus. Batting was the real falling point for the Tahs, with the highest score coming from captain Chris Green with a total of 25. In the field there were more positive statistics, with Michael Visser grabbing a total of four wickets through both innings of the match, Matt Alexander and Taylor Beatty with three a piece, and Chris Green with two.
Randwick-Petersham are coming high off another win last week, now sitting in fourth position and showing their status as tough competition.
As mentioned, with batting showing as the major falling point for the Tahs, it is absolutely essential to get back to scoring competitively, and for Manly's openers to begin with a strong start to their innings. Runs need to be made quickly, but also cautiously, in order to get the win this week. With the game being a limited overs match, both teams will be hungry to set a big total, and the chase to get that will be a close one.
Two losses in a row for the Tahs meant that after being outright first at the beginning of the competition, they have fallen down outside of the top six. Losing that prime position is motivation enough to train hard this week and get a good start to Saturday's match.
The lower grades provided some optimism, with all grades avoiding the loss bar fifth grade, and third grade's game resulting in a draw due to the rain despite an exciting ending in sight. Thankfully, due to the inform lower grade teams, Manly have been able to claim second on the Club Championship ladder, only 28 points behind first place, and outright wins across the park will help boost them up to the top.
It's an important week for all the Tahs teams, an in particular for first grade as they fight their way back into the top six.