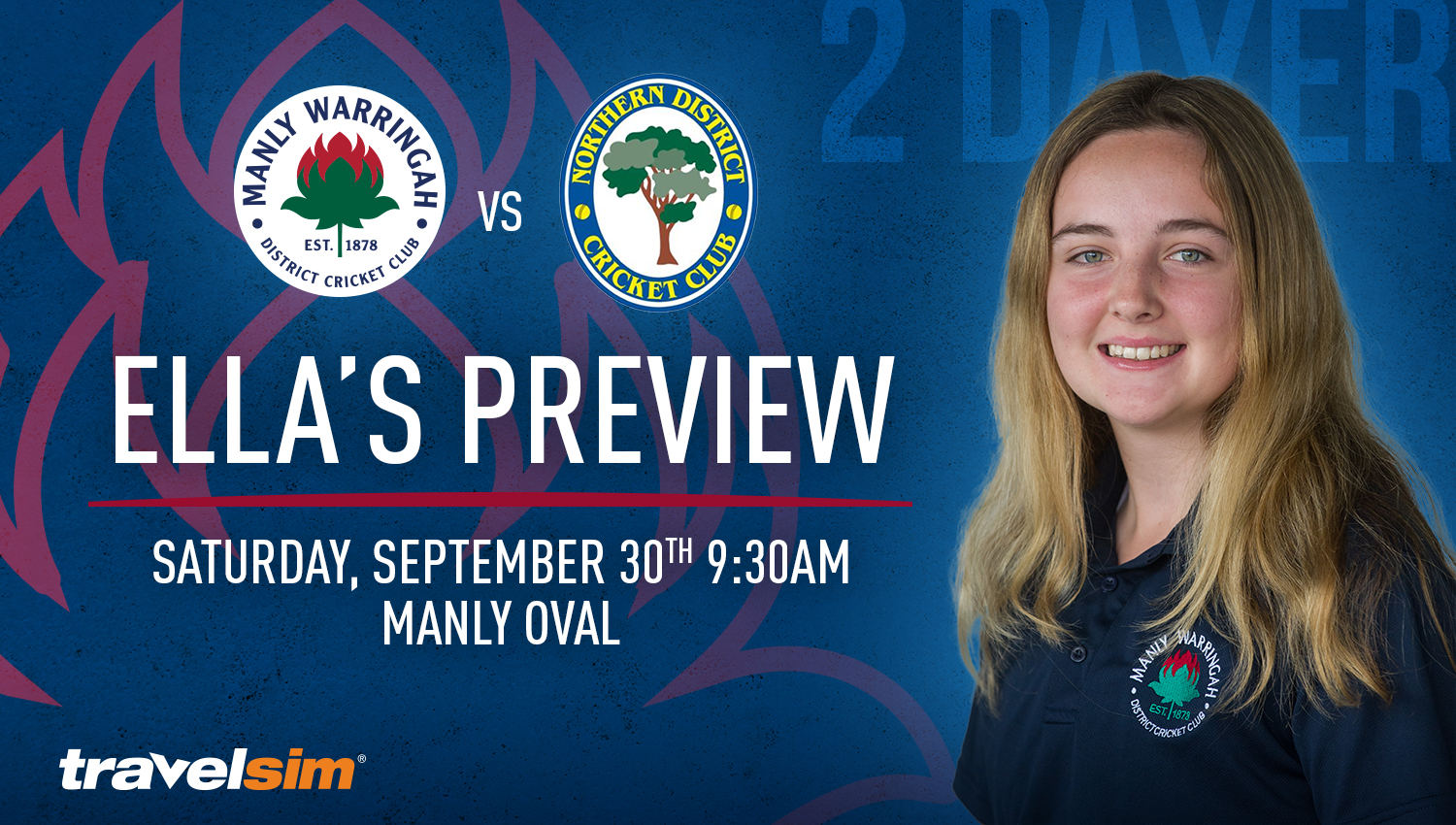 This week sees a local derby as the TravelSim Waratahs take on Northern District in round two of the New South Wales Premier cricket competition.
In last week's results, Manly's first grade side were able to score a bonus point win after a dominant fielding session getting Penrith all out for 98, whereas Northern District were defeated by a star-studded Eastern Suburbs side.
Australian hero Nathan Lyon played for Northern District last week, though will be not taking on the Tahs this week due to representative commitments, and with the game being at Manly Oval, the task becomes even tougher for the away team.
However, Manly also have to overcome hurdles this week with Mickey Edwards, Jay Lenton and Ahillen Beadle all unavailable for the Tahs. As a result of this three players will step up to first grade, giving a great chance for young guns of the club, or even some veterans to play at the top grade level. Stephen O'Keefe may be included into the mix, depending on if he is able to pass fitness tests prior to the game.
In round one, Matt Alexander was able to record an impressive 4 wickets for 25 runs, with Taylor Beatty close behind grabbing 3/27, Mickey Edwards getting two wickets, and captain Chris Green also taking one.
Another strong performance in the field is essential to success for the Tahs in round two, and with the cattle named there is nothing holding Manly back from repeating that again.
The total was not as high as circumstances may have allowed, however the Tahs were able to hint at what they could do with the bat chasing down Penrith's total quick enough to get the bonus point. Although Manly may have wanted to not lose as many wickets as they did, consistent scores within the 20s from James and Adam Crosthwaite, Chris Green and Ahillen Beadle saw the Tahs chase down 98 runs in 24 overs.
This week sees the season's first two-dayer, stretching the game over two weekends and giving the Tahs a greater chance to show what they can do with the bat. With strong openers, middle order and tail ender batsmen, there is full confidence in Manly's batting order to do some damage.
Although, if Manly are able to field as well as they did and wrap up things early, another bonus point win could possibly be on the horizon.
In the lower grades, only the fourth grade side were able to get a win for the Tahs, whereas second, third and fourth grade secured wins for Northern District.
Whilst in first grade, Manly were on the better side of their result from last week than Northern Districts were, they must not be complacent being at such an early stage of the season. Even being on the losing side, opener Henry Hunt was able to grab a century and first drop Andrew Harriott recorded 89 runs to his name, showing Northern District's strength with the bat.  However, another tidy performance in the field should limit any high totals for the opposition and see Manly get another win.
Manly will see the majority of teams on home soil this week, with first, third and fifth grade all playing at their respective home grounds, boosting the confidence of these sides. However, being the local derby, second and fourth grade do not have to travel too far.
Both clubs had mixed results in round one, raising the hunger levels for wins across all grades in round two. Manly will be looking to get wins across all grades and continue on the good start they have had to season 2017/18, as well as being crowned Kings of the North.