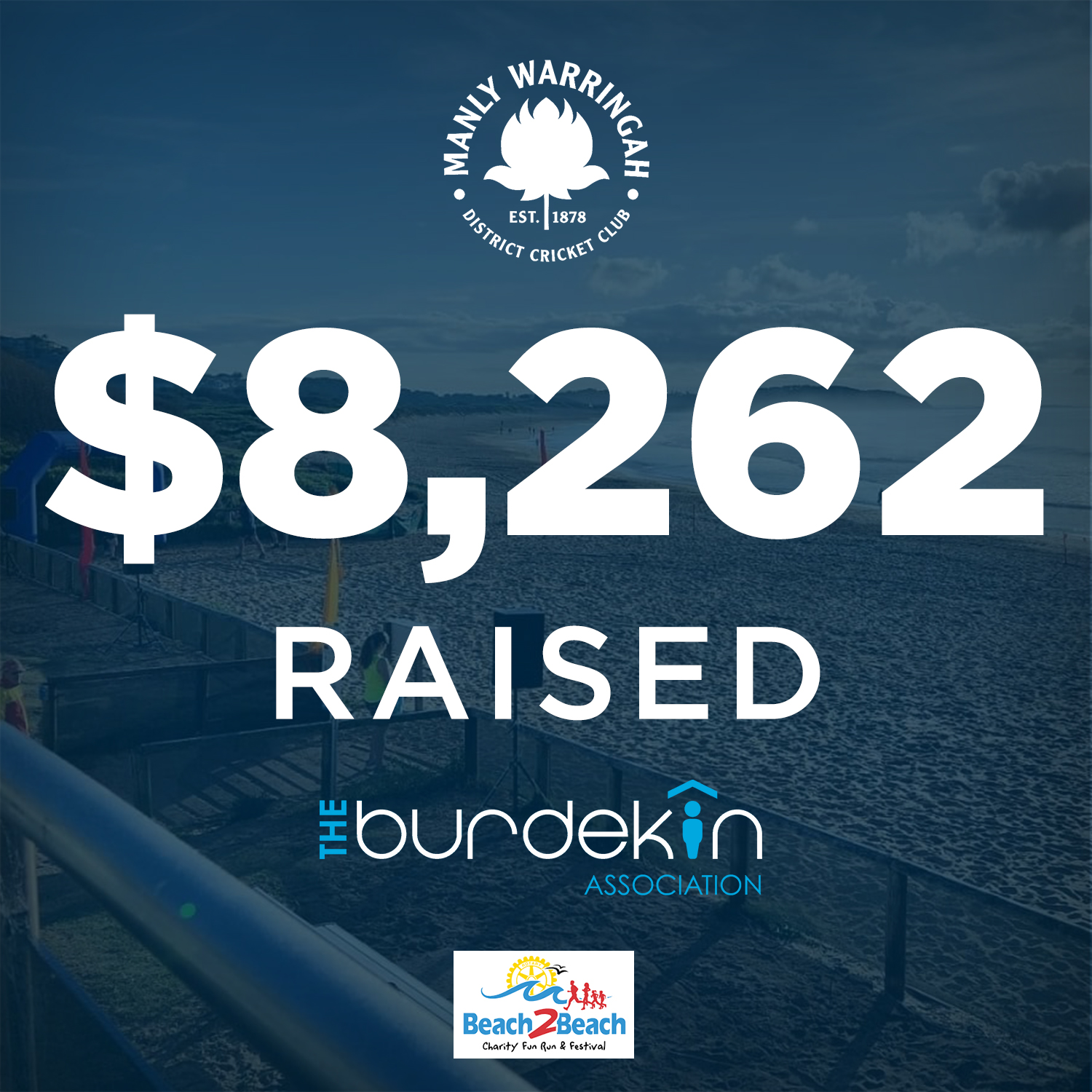 The Manly Warringah Waratahs are pleased to announce that $8,262 was raised for charity partner the Burdekin Association in the recent Beach2Beach fun run.
72 members of the Waratahs community, comprising both the mens and womens playing group, volunteers, board members and sponsors ran the 13km, 6km and 3km events, raising $7,412 for Burdekin through sponsors.
The lead fundraiser was Charlotte Allen, who raised an astonishing $1,830 for Burdekin, a truly amazing effort.
There was also another $700 raised for Burdekin which resulted in them being the 4th highest beneficiary out of 30.
The clubs accounting partner, The Enspira Foundation, also made a $500 to Burdekin, bringing the total to $8,262 raise for Burdekin from the event.
Burdekin provide much needed support to homeless youth on the Northern Beaches, through a range of programs that help develop healthy relationships,  establish goals to secure education or career pathways, as well as providing stable accommodation.
With 72 people as part of the Waratahs team also meant the Tah's had the highest number of entries for a not-for-profit team.
Congratulations to all who participated in the event and raised money for Burdekin.
Top 10 fund-raisers from the club were:
| | | |
| --- | --- | --- |
| First Name | Last Name | Raised |
| Charlotte | Allen | $1,830 |
| Darcey | Whiteley | $844 |
| Joel | Mason | $717 |
| Kaya | Punter | $650 |
| Keira | Terrey | $406 |
| Tait | Camburn | $368 |
| George | Cumming | $266 |
| Stephanie | Hughes | $257 |
| Sophia | Randall | $256 |
| Daisy | Addison | $191 |