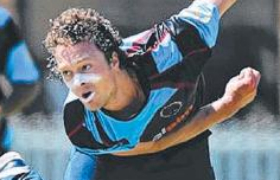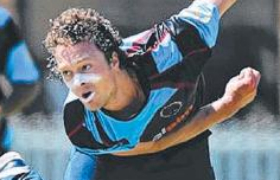 A BRAVE decision to bowl after winning the toss proved a masterstroke by Waratahs skipper Adam Crosthwaite last Saturday at Manly Oval.
Thirty-five overs later the visitors were stunned – and all out.
Ahillen Beadle was the star with the ball in the oneday clash, snaring 4-26 from nine overs.
Quick Michael Visser was his usual consistent self, capturing 2-40 from 10.
Manly's run chase was odd to say the least.
Jay Lenton smashed a blistering 48 from as many balls, finding the boundary nine times.
He also belted a six before he was given out LBW when a half-century looked a certainty.
James Crosthwaite trudged back to the pavilion after failing to trouble the scorers and his brother Adam scratched around for 30 balls before he was on his way with four runs to his name.
Beadle (17 not out) then hung around, with Cameron Merchant the trump card.
The veteran blasted an unbeaten 57, crunching 11 fours to secure a bonuspoint victory.
"It was an strange run chase but you have those days, sometimes,'' Merchant said. "Given the target was fairly small, I decided I to back myself.
"Things went my way, but I will say the win was set up by our bowlers, AB (Beadle) was a different class."
Meanwhile, first-grade coach Shawn Bradstreet has been named Sydney Thunder's new assistant coach in the T20 Big Bash League.
He replaces Beau Casson, who stood down due to health concerns.
{loadposition cricket}