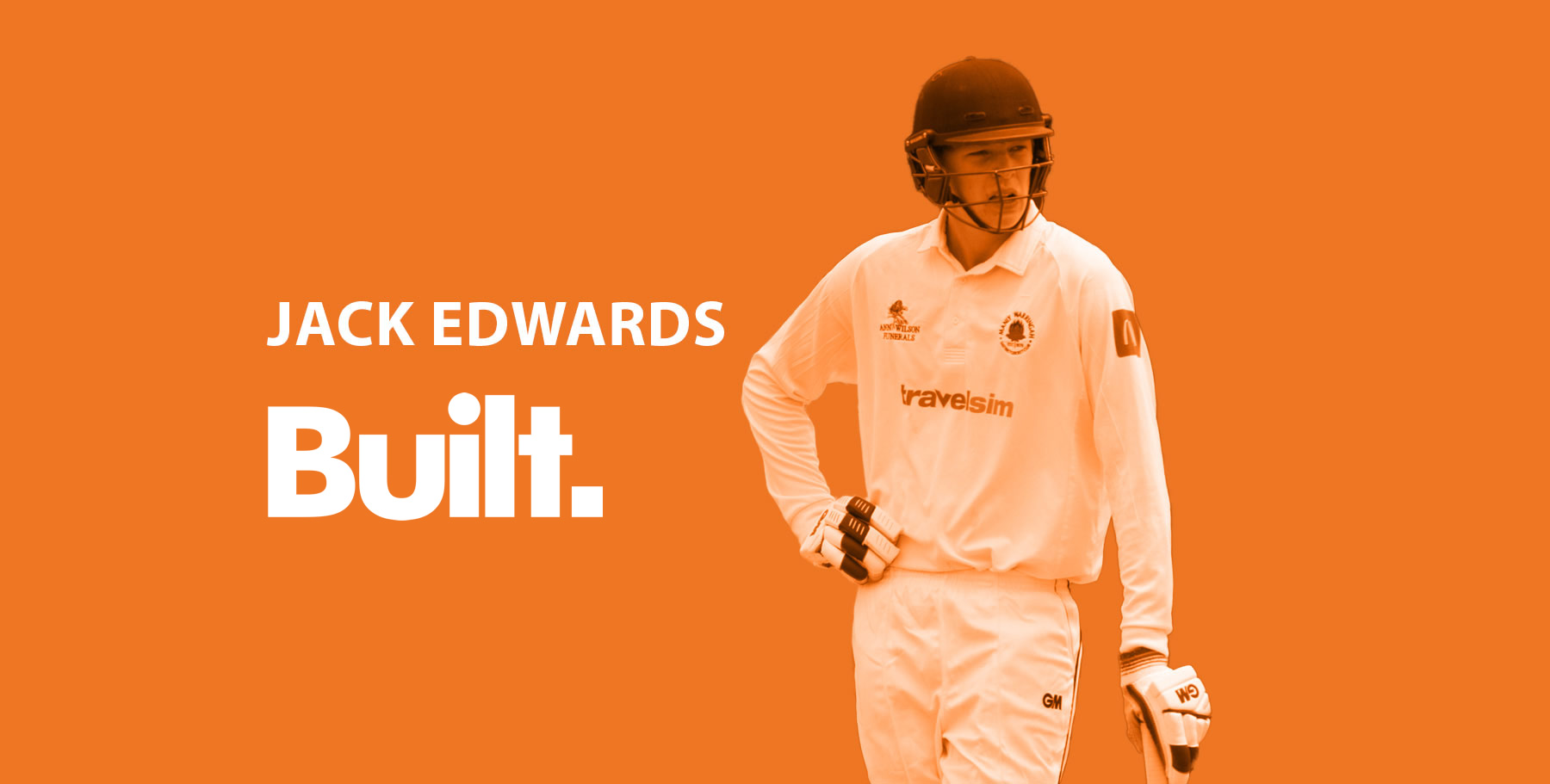 The TravelSim Waratahs are proud to have Built sponsor rising-star Jack Edwards for season 2017/18.
Click Here to view Jack Edwards player profile.
Jack or 'The Better Edwards' as he's fondly known, has rapidly developed into one of the most exciting young cricketers we've seen come through the Waratahs in recent memory. Jack has scored mountains of runs for an array of representative teams this season along with taking crucial wickets with his underrated medium-fast bowling, highlighting how much all-round ability this young man has at the tender age of just 17. On the back of this outstanding form, Jack was selected for the Australian U19's team which is currently competing at the World Cup in New Zealand. It's incredible to see this young Waratah go from strength-to-strength, and we can't wait to see him continue to develop and thrive in the years to come.
Sponsoring Jack this year is Built, one of Australia's largest private contracting groups with a reputation for excellence nation-wide. Proudly Australian owned, Built have built their reputation on being the most responsive, client focused partner in the industry with extensive Tier 1 and large corporation experience.
Since they began in 1998, Built have held tight to a simple business model based around finding the best people and giving them room to grow, getting involved in projects as early as possible, and building real partnerships with clients, suppliers and project stakeholders.
Built have over 500 employees located in offices across the country including Sydney, Melbourne, Brisbane, Adelaide, Canberra and Perth.
They work across all major property sectors including commercial office, retail, residential, hotels and hospitality to health and aged care, education government and transport. Their core areas of operations are Construction and Fitout which represent 50% of their business respectively.
From the moment Built started, in every market they've entered, in every job they've undertaken, they've aimed to disrupt industry norms by continually being better everyday. It's through this approach that they've maintained sustainable growth and become one of Australia's leading builders, with a shared commitment to quality across Construction, Fitout & Refurbishment.
Their continual pursuit of quality in every aspect of the business has shown clients that not all things are created equal, they're Built different.
We thank Built once again for their support of Jack and the Waratahs this season!