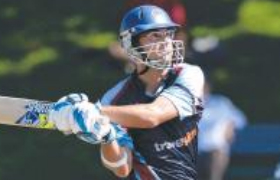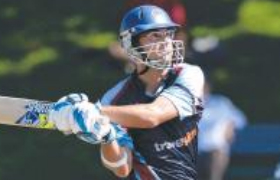 IT IS the story of the tortoise and the hare with Manly cricketers Cameron Merchant and Warren Evans each reaching the milestone of scoring 5000 runs for the club.

Merchant boasts one of the best records in Manly's history, taking 167 innings to pass 5000 at an average of 34.56 – only 0.01 below club coach Shawn Bradstreet.

He also has the sixth best career average, even surpassing leading run scorer Tim Cruickshank.

By contrast, slow and steady Manly stalwart Evans has taken 28 years and 341 innings with an average of 17.7 to get his 5000th run.

"That is what happens when you get to bat nine and 10 for most of your career. It takes a little while to do these things but I got there eventually," Evans said.

"It's not something I have thought about too much over the years.

"I honestly didn't have any idea, you could have said I was approaching 3000 and I would have believed you."

After the first game of the year, when Evans scored 68 in third grade, he was approached by scorer Peter Garlick.

"He said, 'You've passed your 5000th.' I said, 'Oh, really?' " Evans said.

Evans, better known as a bowler, is second on the club's list of all-time wickets with 728 scalps so far.

He enjoys playing the game as much as he ever has, with some of his teammates between 15 and 21.

"It's just the competitive streak I suppose," he said. "You could say the cliched things like watching good juniors come through, but that is true in a way.

"I don't feel as though I am a fatherly figure, but I don't know what they think about me."

Evans celebrated his first grand final win last year.
{loadposition cricket}