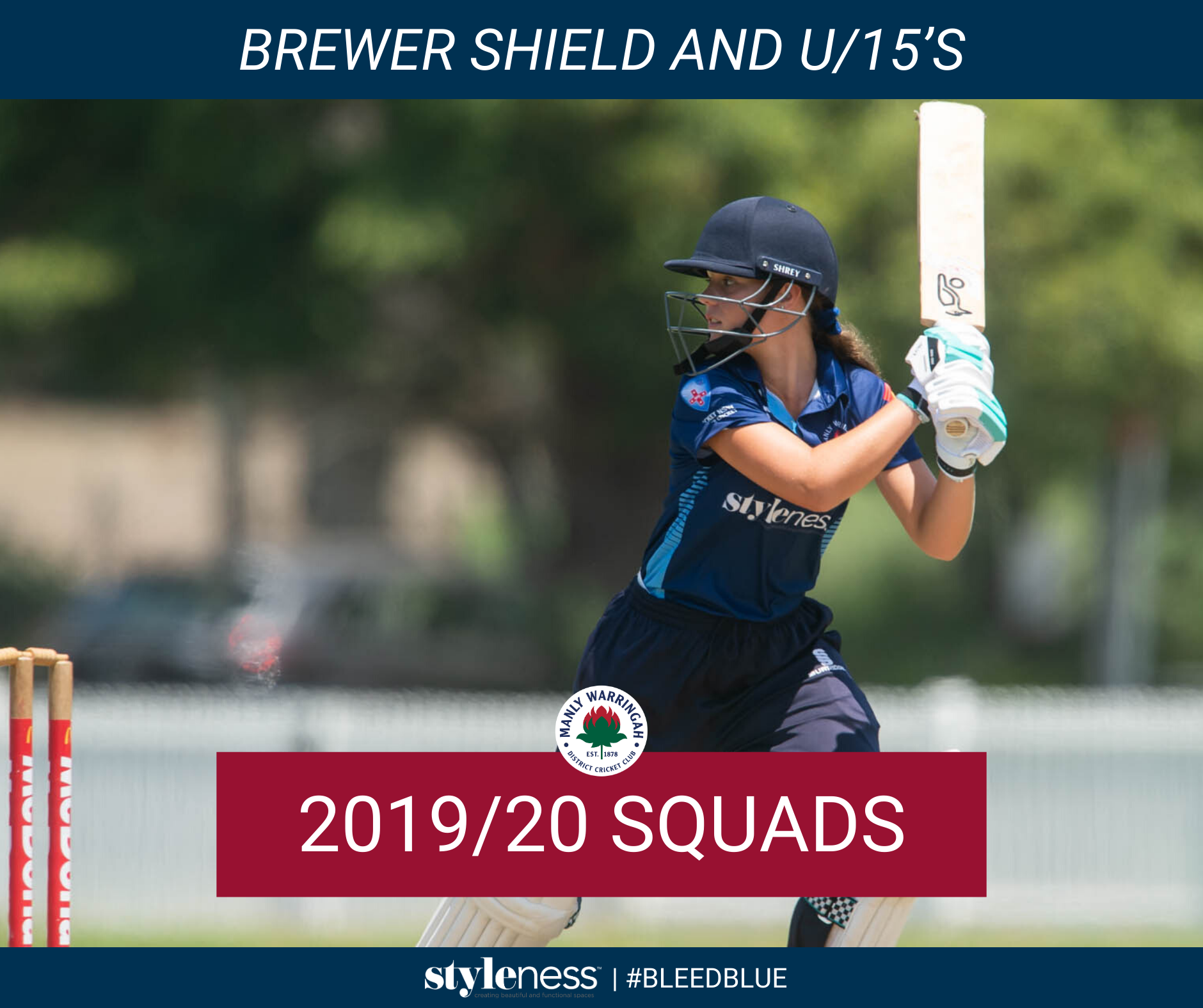 The Styleness Manly Warringah Waratahs are pleased to announce the Brewer Shield and U/15s Squads for the 2019/20 season.
Manly are taking on their third season of the Brewer Shield, and coach Simon Waddington is confident that the team will continue to grow and will put on strong performances this year.
"This is Manly's third year fielding a team in the Brewer Shield competition as our playing group continues to grow and develop," said Waddington.
Led by captain Hannah Woolf, coach Waddington is also confident that many of the girls will be able to step up to the task if required.
"Most of those 2nd/3rd graders are still eligible to play Brewers but even without them, there is still much experience in the young players that remain, and with their strong junior rep season now behind them, we predict more strong performances from this talented group."
In addition to the U/15 girls squad, coaches Simon Waddington and Ross Denny have also named the first Brewer Academy.
The Brewer Academy/ U15 Premier Side will compete in the U/15 premier competition, and will be joined by players who miss out on selection for Brewer Shield for that week.
"For each round a Brewer Shield team would be picked from the Brewer Shield squad with any players not playing dropping back into the U15 Premier side," said Denny.
The introduction of the Brewer Academy as part of the U/15 Premier side is a strong demonstration of the growing popularity for the women's game on the Northern Beaches.
Congratulations to all girls selected in the Brewer Shield squad, and the Brewer Academy/U15s side, and good luck for the upcoming season!
Details of the squads are listed below.
Brewer Shield Squad
| | | |
| --- | --- | --- |
| 1 | Caitlin | du Preez |
| 2 | Annabelle | Fegan |
| 3 | Ruby | Gruber |
| 4 | Ellie | James |
| 5 | Laura | Judson |
| 6 | Jessica | Manning |
| 7 | Chelsea | McLerie |
| 8 | Abbey | Melville |
| 9 | Jessica | Mulcahy |
| 10 | Mia | Nel |
| 11 | Maya | Nicey |
| 12 | Chloe | Osborne |
| 13 | Kate | Salmon |
| 14 | Jasmin | Wilson |
| 15 | Hannah | Woolf (captain) |
Brewer Academy/ u15 Premier Side
| | | |
| --- | --- | --- |
| 1 | Sophia | Chick |
| 2 | Eliza | Henry |
| 3 | Shae | Hiskett-Jones |
| 4 | Emily | Horstead |
| 5 | Stephanie | Hughes |
| 6 | Jazzy | James |
| 7 | Ashleigh | Karcher |
| 8 | Sophie | Lowry |
| 9 | Lauren | Muriti |