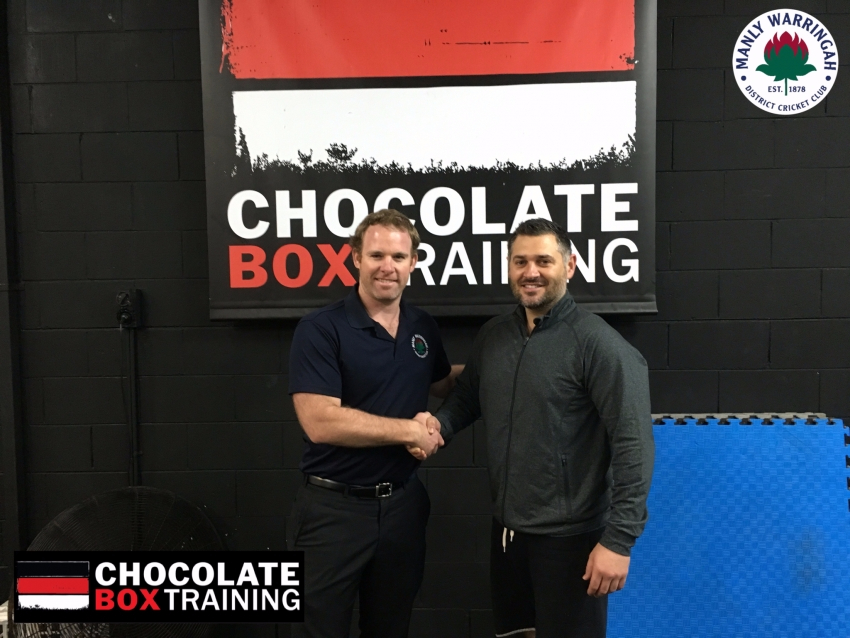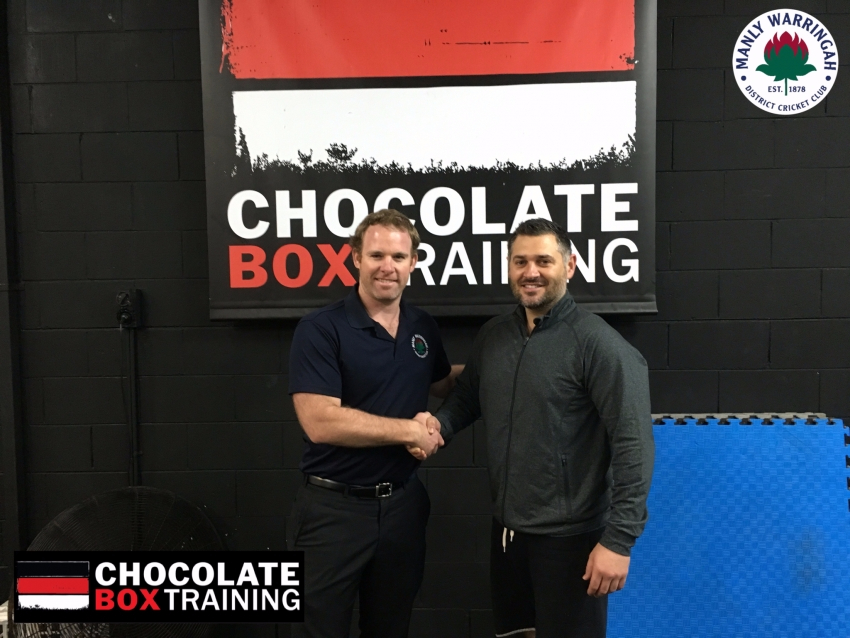 Gone are the days when players need to bring $10 each to pay for a pre-season fitness session. Gone are the days when 5 men and a dog turn up to pre-season. Grade Cricket these days demands professionalism, and the Waratahs have delivered.
We are pleased to announce that Chocolate Box Training have agreed to join forces with the Waratahs for the 2016/17 season as our high performance partners.
Chocolate Box Training will be providing each of our players with a full, free membership, allowing them access across the entire pre-season period. They will be taking control of our pre-season schedule, planning out our group sessions while also working individually with each player outside of these group sessions.
It's a fantastic coup for the club as Chocolate Box Training are seen as one of the leading personal training headquarters on the Northern Beaches. Our fitness and readiness for the season ahead was actually identified as something that was lacking last pre-season, and we feel this new partnership will go a long way to resolving this.
Our association with Chocolate Box will help drive our players to higher levels of fitness and durability for the season ahead.
Chocolate Box Training owner Luke Slobin said that while he was excited about the partnership, he was also really looking forward to getting the boys in shape for the season ahead.
"Chocolate Box Training are wrapped to be a part of the Manly Warringah Waratahs for the coming season" said Luke. "We have had a good association with a number of players for a while now and we are pumped to lead the boys through their pre-season training.
"Not only is cricket a very different game fitness wise to most other sports, different players also require different levels of fitness. I'm really looking forward to the challenge of getting this right. We will be working closely with head coaches Shawn Bradstreet and Phil Marks in fine tuning everyone before the season starts….. it is exciting times.
"Hopefully Chocolate Box Training can make a significant difference to the Waratahs for the coming season."
Chocolate Box Training's logo will be on the training shorts this season, as well as being the new sponsor for our Team Pursuit program. They will also be a fully fledged club sponsor for the 2016/17 season.
Located at Cromer just near Cromer Park, Chocolate Box Training caters for all types of fitness levels and training requirements. If you are looking for the perfect place to burn the winter fat through yoga, outdoor sessions, boxing, indoor gym facilities and much more, look them up at www.chocolateboxtraining.com or look up "Chocolate Box Training" on Facebook and Instagram.