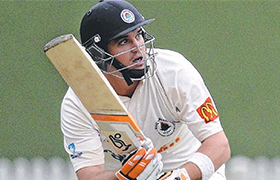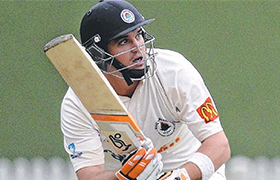 ADAM Crosthwaite isn't the type of competitor to rest on his laurels – which makes him the perfect choice as Manly's new first-grade skipper.

The 30-year-old replaces club legend Tim Cruickshank, who after a glittering career in his whites has chosen to work on his golf handicap next summer.

Yesterday Crosthwaite told the Manly Daily it would be business as usual at Manly Oval.

"More of the same is the goal,'' he said.

"We didn't achieve our results by just floating by – we left nothing to chance and in the end were rewarded with the two-day premiership.

"It was a great time for the club and the players involved, but it is for the history books.

"Unlike previous years, we are the team everyone is chasing."

Apart from Cruickshank, the remainder of the Waratahs first XI will return.

Crosthwaite is looking forward to seeing the likes of Mickey Edwards, Nick McLachlan, Jay Lenton and Nic Bills take their game to another level.

"Our ability to adapt to situations when things weren't going our way was paramount,'' the former Victorian and South Australian wicketkeeper said.

"Going back to back would be amazing, but I also want to see us improve the one-day and Twenty20 competitions.

"Losing the one-day final was heartbreaking. We can get much better in all three forms of cricket, which is a great spot to be in."

Pre-season training starts in a few weeks at Narrabeen's Sydney Academy of Sport.

Some players are keeping themselves fit with qualified personal trainers and longtime Waratahs Luke Edgell and Justin Cox.
{loadposition cricket}