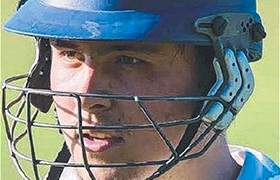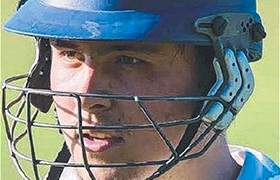 SECOND GRADERS PUT PRESSURE ON FIRSTS
YOU can win a single cricket match with 11 players.
But you can't win an entire competition.
Depth is absolutely critical to a club's success as players succumb to injury, are picked in rep sides or simply drop out of form.
In all my time at Manly, I don't think I've ever seen the depth so great.
Last week we were missing Ahillen Beadle, Justin Cox and James Munting yet still managed to grab first innings points on day one of our clash with Wests.
Put simply, we are able to replace quality with quality and have every position covered.
How is this for a list of ammunition at the disposal of captain Tim Cruickshank.
Two left-arm quicks, two right-arm quicks, two leftarm finger spinners, a top quality leg spinner, left and right handed medium pacers, two top quality keeper-batsmen and seven genuine top and middle order batsmen.
And underneath our top guys we have a second grade side applying all sorts of pressure.
That depth and quality have ensured we haven't missed a beat no matter the XI we put out there each Saturday.
The exciting thing is we are going well but know we have a lot of improvement in us.
And we must continue to improve as the season goes on to be able to compete with the likes of the Sydney University and Bankstown teams.
RUNS ON THE BOARD
THAT quality I speak of is evident when you look down the list of our leading rungetters for the season. While you come to expect the very best from Beadle and Crosthwaite, it's great to see second graders Jarrod Rawlings and Ryan Farrell doing the business in the seconds.
Jarrod and Ryan started the year in thirds but were promoted on their sheer strength of runs.
Expect to see them in the top grade in the not too distant future.
Here are our top five run gatherers:
1: Jarrod Rawlings – 427 runs @ 84.3 with two 100s and top score of 169 not out.
2: Adam Crosthwaite – 399 runs @ 79.8 with two 100s and a top score of 125.
3: Ahillen Beadle – 389 runs @ 77.8 with one 100 and a top score of 157.
4: Ryan Farrell – 251 runs @ 64.5 with a top score of 94 not out.
5: Jay Lenton – 251 runs @ 83.67 with one 100 and a top score of 104 not out.
To View Our Other Media Articles Click Here
{loadposition cricket}