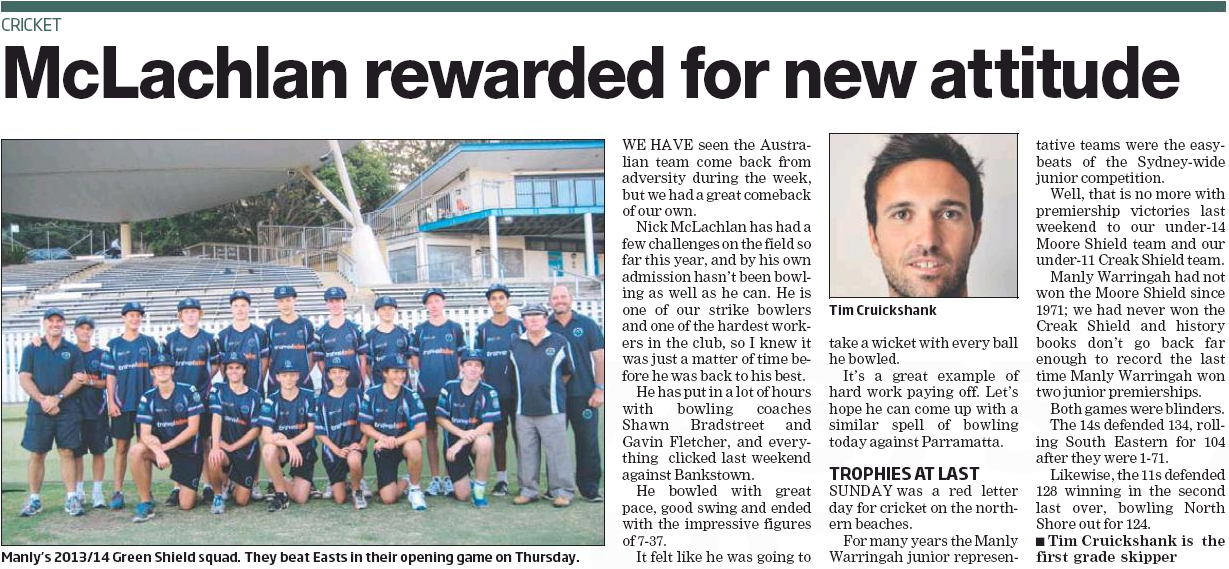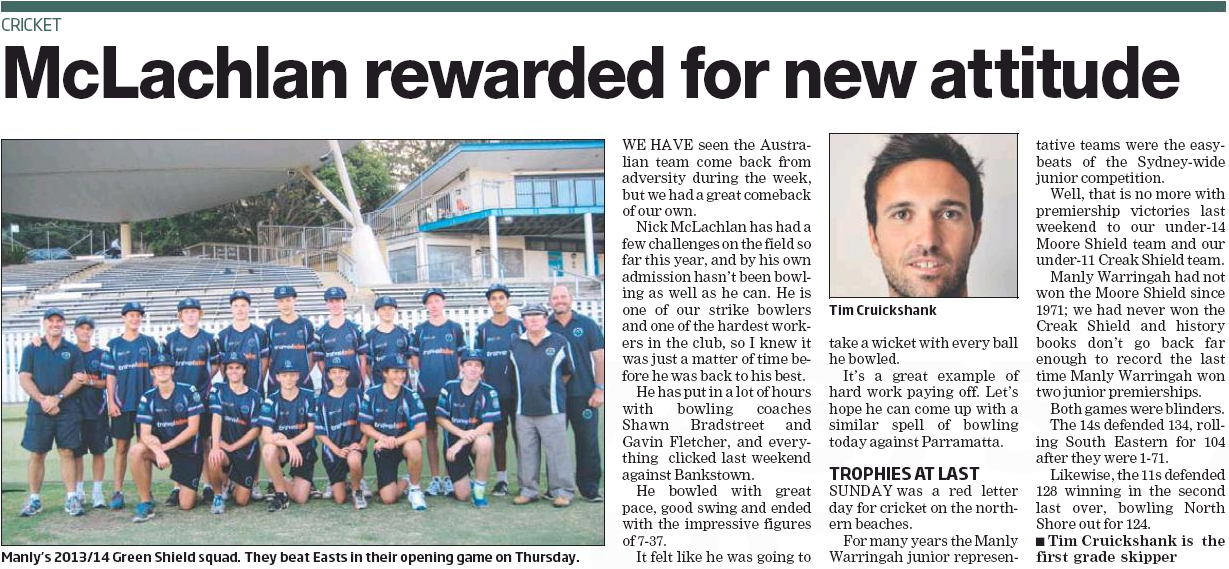 WE HAVE seen the Australian team come back from adversity during the week, but we had a great comeback of our own.
Nick McLachlan has had a few challenges on the field so far this year, and by his own admission hasn't been bowling as well as he can. He is one of our strike bowlers and one of the hardest workers in the club, so I knew it was just a matter of time before he was back to his best.
He has put in a lot of hours with bowling coaches Shawn Bradstreet and Gavin Fletcher, and everything clicked last weekend against Bankstown.
He bowled with great pace, good swing and ended with the impressive figures of 7-37.
It felt like he was going to take a wicket with every ball he bowled.
It's a great example of hard work paying off. Let's hope he can come up with a similar spell of bowling today against Parramatta.
TROPHIES AT LAST
SUNDAY was a red letter day for cricket on the northern beaches.
For many years the Manly Warringah junior representative teams were the easybeats of the Sydney-wide junior competition.
Well, that is no more with premiership victories last weekend to our under-14 Moore Shield team and our under-11 Creak Shield team.
Manly Warringah had not won the Moore Shield since 1971; we had never won the Creak Shield and history books don't go back far enough to record the last time Manly Warringah won two junior premierships. Both games were blinders. The 14s defended 134, rolling South Eastern for 104 after they were 1-71.
Likewise, the 11s defended 128 winning in the second last over, bowling North Shore out for 124.
{loadposition cricket}