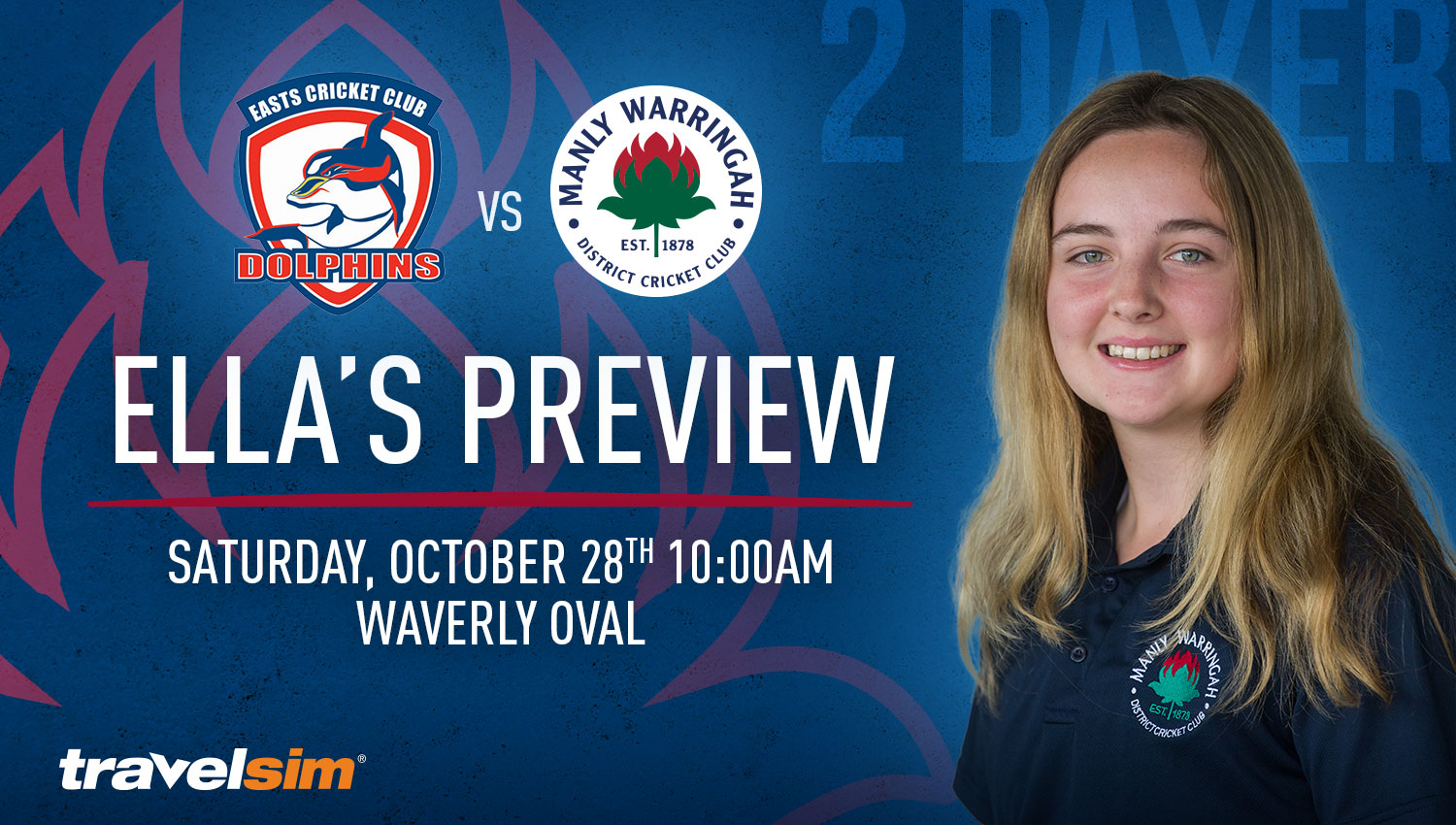 Another win for the TravelSim Waratahs first grade side, as well as getting a clean sweep across all grades, sees Manly head into round four full of confidence. Though, this week shows a true test for the Tahs as they take on the star-studded Eastern Suburbs team who also stand undefeated at the early stages of the competition.
The only thing that separates Manly and the Eastern Suburbs on the ladder is one point from the Tahs' bonus point win in round one. Though the results Eastern Suburbs have been getting come at no surprise when near half their line up involve Big Bash League personalities, including the likes of Nic Maddinson, Will Somerville, Harry Conway and Henry Thornton. With Matt Alexander in doubt for the Tahs due to a badly injured ankle, and with the game being away at Waverly Oval, the challenge posed becomes even greater. Eastern Suburbs have their own difficulty to face with Peter Nevill and Nic Maddinson unavailable to play this week due to representative duties, Nevill will especially be missed after scoring a momentous century last round leading to their victory.
Impressive fielding saw Manly contain North Sydney to 233 runs last round, as Chris Green secured his position as the equal highest wicket taker of the season thus far. Although the total was not as high as circumstances may have allowed, it was still possible for the Bears to defend their score. However, solid batting from Manly's top and middle order saw a comfortable run chase for the Tahs to get the win. Ahillen Beadle welcomed himself back into the side getting a quick 63 runs off 79 balls opening for Manly. Chris Green followed his striking performance with the ball to finish up at 69* with the bat, alongside Jack Edwards who came in at six and hit 64 runs off 87 balls, including six 4s and three 6s.
"It was pretty special to contribute to our win on the weekend. Felt really good with both ball and bat in hand. Team is in a great place with different players stepping up each week. So it's very exciting time for the team and club moving forward," Green stated, commenting on his exceptional performance in round three.
This week may only be his fourth game for the club, but captain Chris Green has made his mark for Manly this season. He has been instrumental in the field, recording neat figures of 1/11, 5/42 and 7/64 in his first three rounds of the 2017/18 season respectively. Green continues to take more wickets than the round prior in each game, again essential to keeping Manly's undefeated run. And as the Tahs take on a competitive Eastern Suburbs team, the need for Green to continue to take copious wickets becomes even more crucial.
To back this up, it will be vital for Manly to continue performing strongly with the bat. After getting 133* the week prior, Adam Crosthwaite was dismissed for only two runs. Crosthwaite will be hungry for redemption to get back to making or nearing centuries, and a three-digit figure from the former captain will be tremendously useful in the Tahs getting another win.
In the lower grades, Eastern Suburbs and Manly have seen similar results, with both their fifth grade teams, and Manly's fourth grade team, sitting in the top six, as the rest of the teams continue to fight for wins to push them up into the finals qualifying zone. However, Manly will be heading into this week confident after getting wins across all grades, pushing them up to third on the club championship ladder.
Manly will be tested this week as they come up against a considerably talented Eastern Suburbs team, though the Tahs have proved that their own stars are up to the challenge after an impressive beginning to the season. One team will leave round four remaining undefeated, whilst the other will suffer their first loss (unless weather gets in the way), and thus it is important for Manly to continue to bat well and field cleanly to confirm that they are the benchmark for this season.