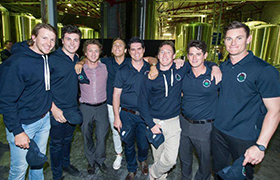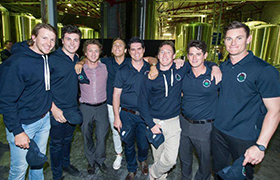 MANLY will field a very different first XI on Saturday against Hawkesbury as it looks to defend the Sydney Grade Cricket premiership.

Tim Cruickshank (retired), Steve O'Keefe (Australia), Nic Bills (Mosman) and Mickey Edwards (injured) won't be in the sheds at Owen Earle Oval at Richmond, replaced by the likes of James Crosthwaite, debutant Ryan Farrell and Micky Visser.

It makes the grand final win against Bankstown at North Sydney Oval in April seem light years ago.

New captain Adam Crosthwaite yesterday declared it an exciting time for the Waratahs.

"It is a new era, and it is a real honour to be in charge of such a fantastic club,'' he told the Manly Daily.

"Round one always has that unknown aspect, and travelling out to play at Richmond will be character building.

"James (Crosthwaite) comes to us from a quality state background and, on a personal level, to play with my brother for the first time will be great.

"Micky (Visser) took wickets for fun in second grade last season and deserves his chance.

"Ryan (Farrell) is another example of a junior program paying off big time."

Manly takes on Hawkesbury on Saturday in a oneday match before backing up on Sunday for a Twenty20 game with Eastern Suburbs at Waverley Oval.
{loadposition cricket}