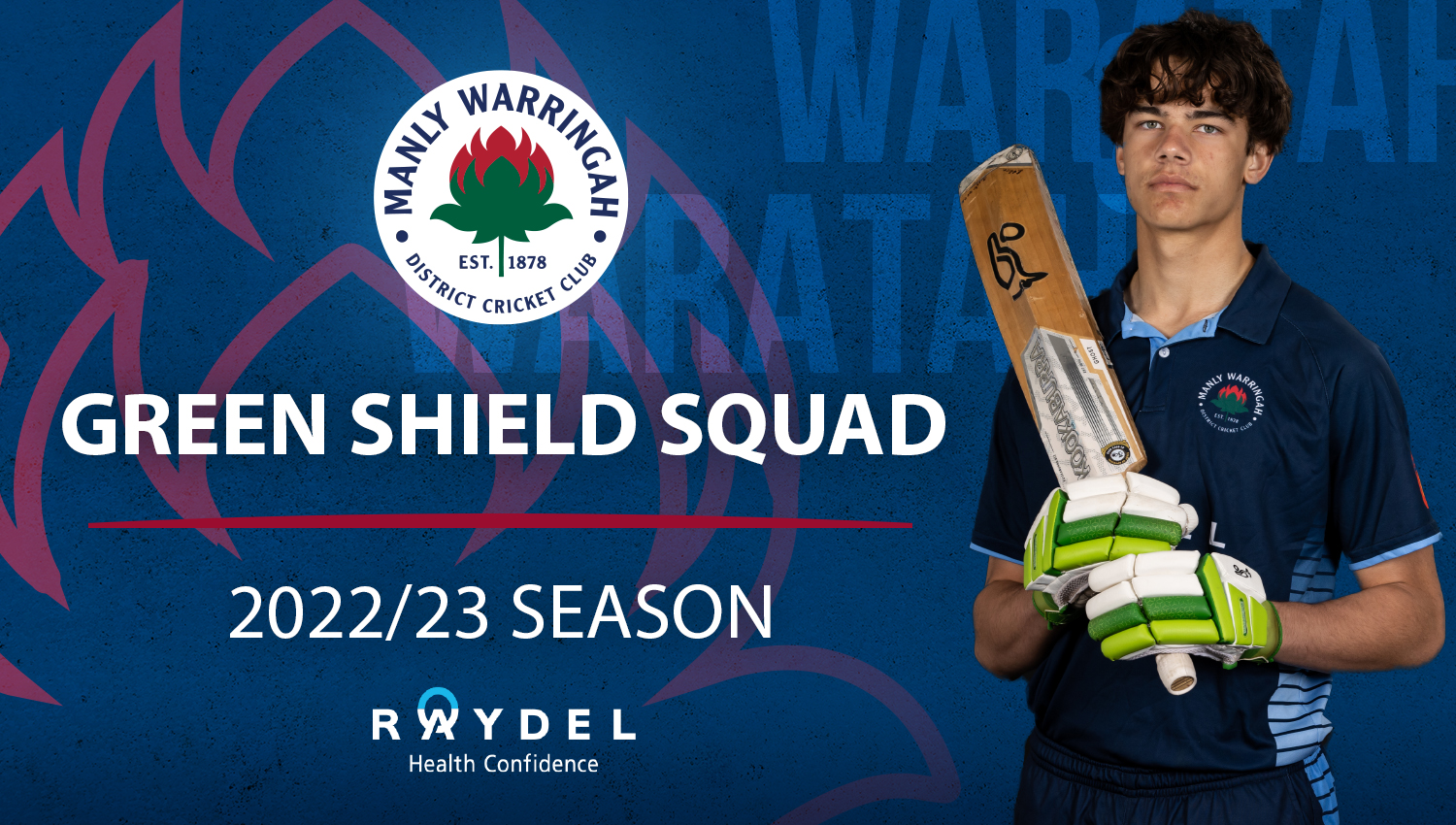 The approach to Christmas can only mean one thing…. Green Shield is back.
Arguably the strongest junior competition in Australia, and one of the most prestigious in the world, the AW Green Shield competition is for U/16 boys across the 20 Premier Cricket Clubs in Sydney.
This year Kevin Davies takes the coaching reigns, with support from Josh Seward and Joel Davies. Ethan Buchanan continues his captaincy of the side, as he has done throughout the juniors in this age group.
Congratulations to the following player who have been selected in the 16 man squad:
Ethan Buchanan (c)
Will Brewster
Tom Cover
Jack Donnan
Matt Evans
Ollie Goldsworthy
Miles Kapoor
Harry Kershler
Preston Lee
Julian Osbourne
Flynn Pavely
Ryan Reid
Archie Rochford
Robbie Tipton
Luke Watts
Lewis Whiley
First game is on Tuesday 20th December up against Fairfield at Manly Oval. Best of luck to all players.