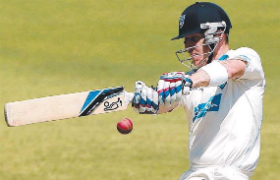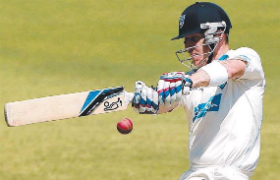 HE HAS played 66 Tests for Australia and when he gets going is one of the most destructive batsmen in the world.
So the prospect of bowling to Brad Haddin today at Manly Oval would rattle many quicks.
But not Waratahs pair Jimmy Munting and Nick McLachlan. Instead, they are relishing the chance, ahead of day one against Northern District.
"I am looking forward to it – he is obviously a quality player,'' said Munting, who has previously played firstclass cricket with South Australia.
"He has proven how good he can be over a number of years at the highest level.
"Hopefully, we get him early. Brad would certainly be a big scalp."
Munting's relaxed attitude was echoed by left-arm bowler McLachlan, who snared the most wickets in the Sydney grade competition last season.
"I will be bowling first change, so who knows if I will get to send some down his way,'' the 23-year-old said. "You have to treat him like any other player, and look to pitch the ball in the right area."
McLachlan was a teammate of Haddin's this week with the Sydney Sixers Academy squad.
With Manly's Jay Lenton turning out for NSW in the Sheffield Shield, Haddin turned up for a game.
It was not lost on McLachlan, how the 38-year-old will now be the enemy.
"Brad was quality. He went out and made a few runs,'' McLachlan said.
"It is funny to think a few days later we will be playing for different teams, but that's cricket."
Haddin is tipped to open the batting but won't keep behind the stumps. He is looking to play his way into form ahead of the Sixers' campaign in the T20 Big Bash beginning next month.
Play at Manly Oval today is from 10.30am, with the home side pushing for their third straight victory.
{loadposition cricket}