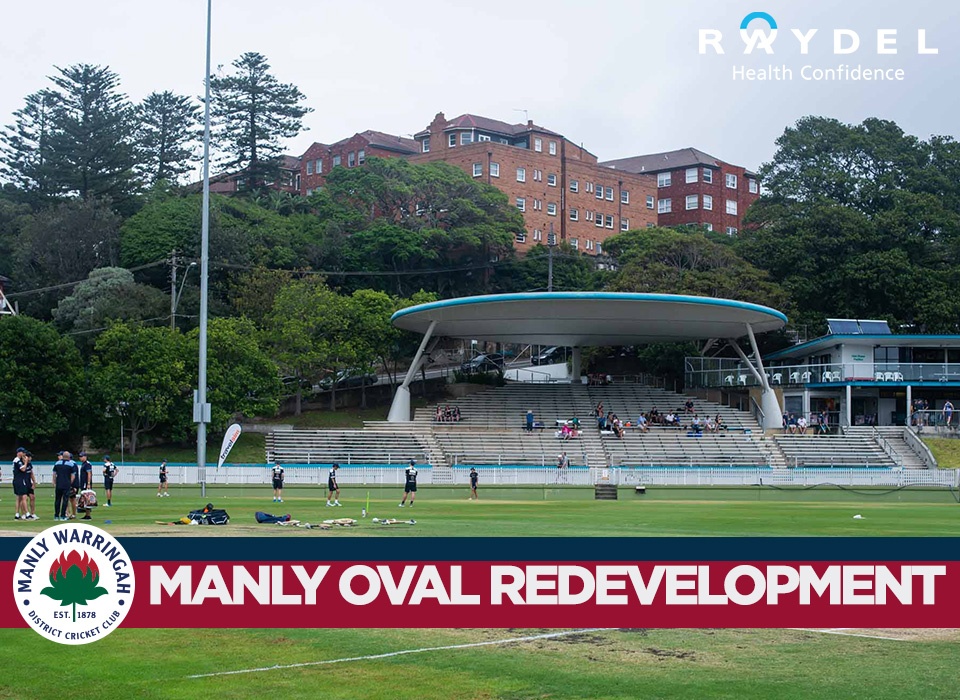 The proposed upgrade of Manly Oval has hit an important milestone as a major overhaul of our home ground facilities gets closer to reality.
The Northern Beaches Council has released the plans for the Ivanhoe Park precinct, which Manly Oval sits on, and is now seeking community feedback as part of the process.
The club has been working closely with the Council, fellow Ivanhoe Park tenants and community groups over the last few months. As a result of these meetings, the following vision has been determined for the site:
"Ivanhoe Park will be a welcoming gateway and destination for community enjoyment celebrating heritage, environment, sport and recreation. A well-maintained place of sanctuary, reflection and learning, close to the heart of Manly."
With this in mind, a draft masterplan has been developed. You can see all the details by Clicking Here
It will include refurbishment of both the Raglan St and Sydney Rd entry, as well as a brand new grandstand and entry to the top of the grandstand from Sydney Rd. However, in one of the biggest coups for our club, the proposal includes an indoor cricket facility built within the grandstand.
This indoor cricket facility will be a multi-purpose facility for use by all across the Northern Beaches community.
We encourage all members and supporters of our club, both past and present, to have their say. This can be done in 3 ways:
completing the on-line submission form at the bottom of this link
emailing Northern Beaches Council at council@northernbeaches.nsw.gov.au
Writing to Northern Beaches Council marked 'Ivanhoe Park Masterplan and Plan of Management' at Northern Beaches Council, PO Box 82 Manly, NSW 1655.
Submissions close 19th September 2021
This is one of the most important facility upgrades in our history. It will set the club up for future generations and keep us at the top of NSW Premier Cricket. As a result the support and positive feedback from all our supporters is encouraged.
You can take a look at all of the details at each of the points of the upgrade below:
There is no doubt that the changes to the pavilion area are the central part of the design. You can view the architectural designs if you Click Here, but can take a detailed virtual tour of the facility via the below flythrough.