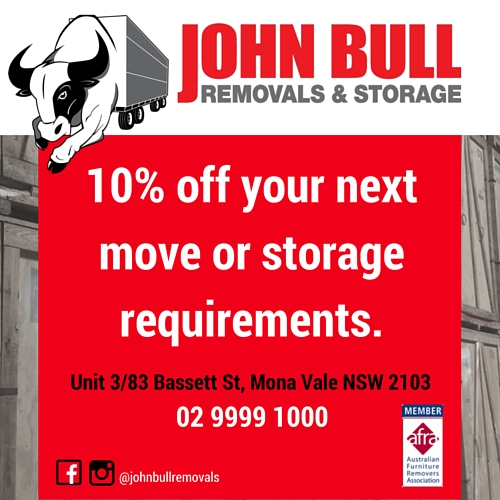 Matty White with John Bull Removals owners Brian Kabalan and Martin Fowle
John Bull Removals and Storage at Mona Vale have joined forces with the Waratahs for the first time through their sponsorship of Matty White for the 2016/17 season.
It's great to have John Bull Removals on board as a supporter of the club. Martin Fowle, co-owner of the company along with Brian Kabalan, has been a keen supporter of the club for many years now, and is married to Janelle, the daughter of the legendary Bob Lind.
Our Junior Player of the Year is named after Bob and is a coveted award each season. It is great to continue to connection.
John Bull removals and storage started as a family business back in 1960 but was recently acquired by Martin and Brian.
It was established with the ambition of providing the highest quality removals in the Northern Beaches, and they manage to achieve their aim. They specialise in local removals, packing material & pre-packing, interstate removals, office moves and storage solutions. Service is paramount to their success and it shows in their glowing customer reviews which you can see on their website.
Visit them at http://johnbull.com.au/
Martin is as excited as a sub-continent spinner to be involved with the Waratahs this year.
"It's certainly a real thrill to be able to sponsor the club for the first time. My family and I have been supporters for many years and we are very close to the Bradstreet's, so the club is dear to my heart."
"We are a family oriented business so supporting the club just made sense. We are committed to provided top of the range service so please give us a call for your next move, or refer us to a family or friend.
You will find Martin at alot of Waratah matches scoping out the talent and supporting the boys. We really appreciate both his and Brian's commitment to the club.
To celebrate their sponsorship, John Bull removals have a very special offer for all Manly Mates Rates card holders of 10% off your next move or storage requirements. Just tell them that the Tahs sent you and provide your Manly Mates Rates card.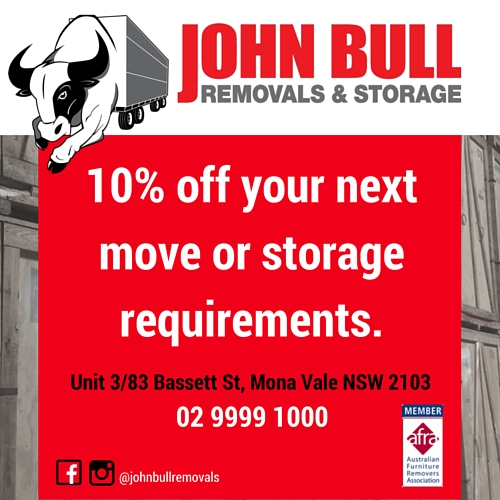 Click here
to view all 2016/17 Manly Mates Rates offers and for access to all Manly Mates Rates discounts, become a Blue Blood Member by
clicking here
Click here for all player profiles and player sponsorships.