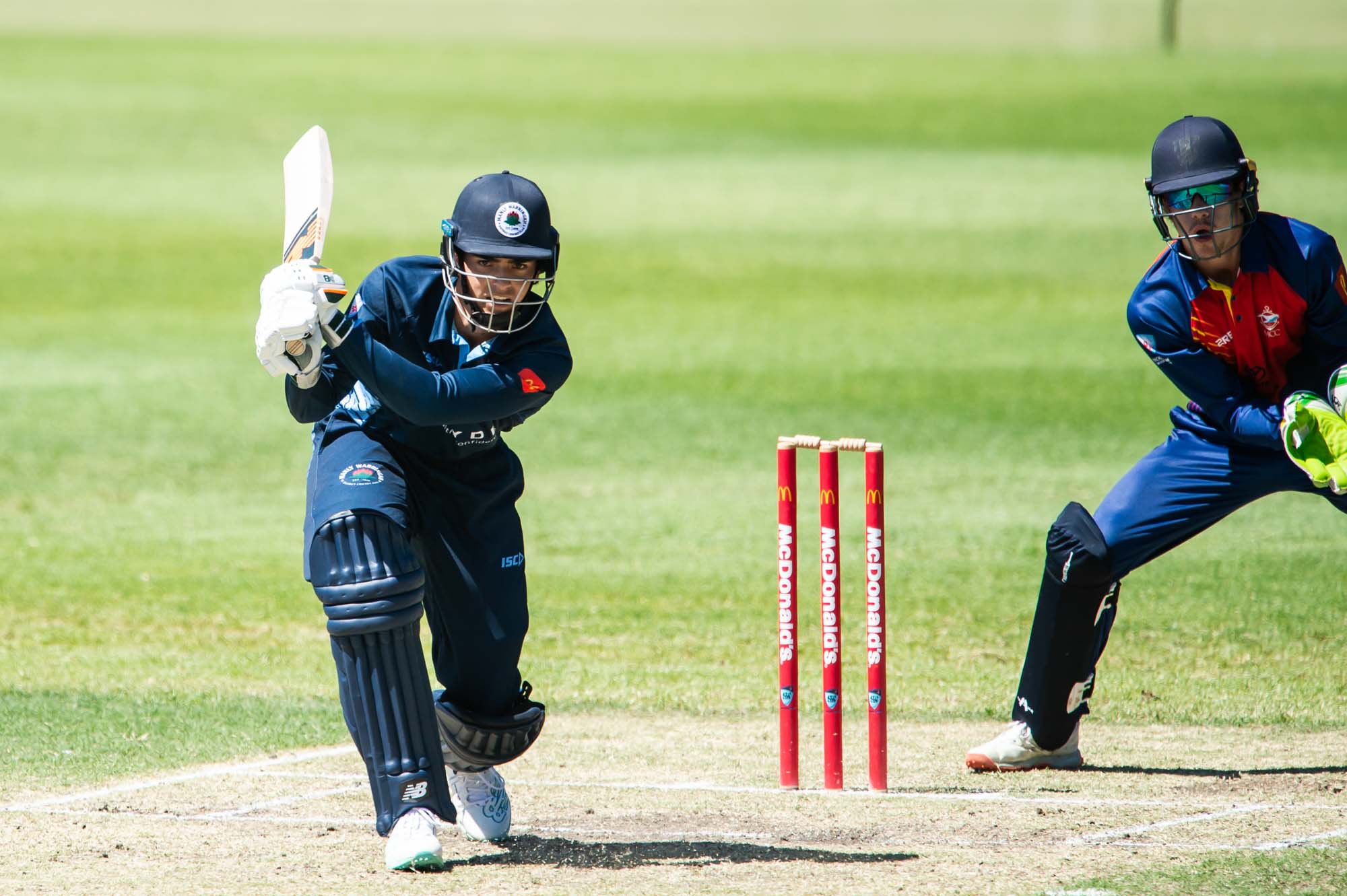 Some of the Raydel Manly Warringah Waratahs best up and comers have excelled at recent age group tournaments around the country.
Joel Davies, Lauren Kua, Katie Letcher and Eliza Henry all recently completed in their respective age group tournaments, with all having great success.
Joel was the star of the U/19 Male National Championships, with the NSW Metro captain being awarded the player of the tournament and leading the NSW Metro side to the trophy.
Joel amassed an astonishing 458 runs across six matches at a stunning average of 114.5, which included back-to-back centuries.
As a result of his performances in the tournament, Joel was also selected and named captain of the Australian U/19 side, who will take on England in a multi-format series that begins in late January with the first of two four-day games at Allan Border Oval, before three ODIs and one T20I.
Congratulations Joel on your performances and your selection as captain of the Australian U/19s side. It is an amazing accomplishment and one that everyone at the Waratahs is extremely proud of.
Lauren Kua and Katie Letcher both recently competed at the U/19 Female National Championships, with Lauren representing the NSW Metro side, and Katie representing the NSW Country side.
Katie performed well at the tournament, contributing handy runs in the middle order (82 @ 20.5) and taking 13 dismissals behind the stumps,
Lauren was also a strong performer at the tournament, helping her NSW Metro side take the trophy in a hard fought final against Vic Country. Lauren scored 46 runs at 23 in the middle order from 5 innings, and took 5 wickets for the tournament.
Congratulations to both women on their tournaments, and to Lauren for taking the trophy as a part of the NSW Metro side.
Eliza Henry was also able to lift the trophy for NSW Metro, after winning the grand final of the U/16 Female National Championships against Vic Metro.
Eliza had a strong performance at the tournament with both bat and ball. The all-rounder scoring 99 runs at 99 from 3 innings, and taking 7 wickets at 11.4. Eliza also took 5 catches, including 1 in the grand final.
Congratulations Eliza on your performance at the tournament, and for helping NSW Metro take home the win.
Further, the Tahs would like to congratulate and wish luck to Rhoop Dhillon and Andrew Boulton who were selected in the U/17 NSW Metro side, and Brodie McDowell and Nathan Pryke who were selected in the U/17 NSW Country side for the upcoming U/17 Male National Championships.
The tournament will run from January 16-23 in Hobart, and will feature teams from all over the country.
Congratulations to all the Tah's junior cricketers on their selections and performances, and we wish you the best for the remainder of the season!