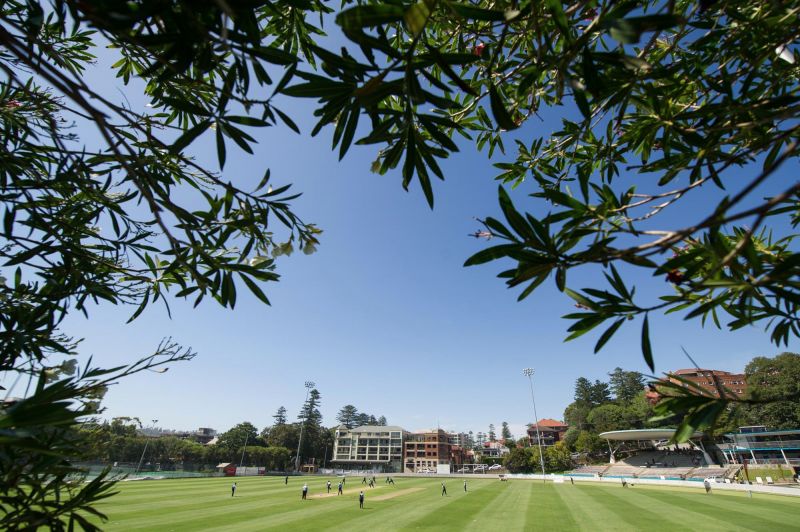 This coming Sunday a Manly Grade XI take on on a combined Manly Park XI as part of the Kian Mantle charity day.
Both teams will be playing for the Fiona Lyon Cup in a now annual event. All Manly Grade XI have previously played local park cricket, highlighting that there is more than one pathway to Premier Grade Cricket for Manly.
The Manly XI will involve a variety of ex-Manly Cricketers.
After this match there will be the Kian Mantle charity match, organised for by the friends of Kian Mantle.
A long time player at the Wakehurst Redbacks Cricket Club, Kian Mantle, sadly passed away 2 years ago at the age of 20.
He passed away from brain cancer.
Kian was an ex student at St Martins primary school in Davidson, and St Pauls Catholic College in Manly. He was diagnosed whilst completing a Bachelors degree in Business Administration at Macquarie Uni.
Last Febuary the first Kian Mantle charity match was held at Manly Oval, and this year we are proud to once again be part of the festivities by having a team involved.
The T20 Fiona Lyon Cup match is starting at 10am, followed by the Kian Mantle match at 1.30pm
Teams for the game are as follows:
Manly Grade Team – 
1. Ollie Davies (cat)
2. Kev Davies (wk)
3. Joel Davies
4. Tom Kaye
5. Dom Wheeler
6. Alec Duly
7. Nick Cohen
8. Lachlan Charles
9. Brad Wilson
10. Ryan Bishop Perrett
11. Michael Counsell
Henry Lucius ( 12th man )
Manly Park Team
1.Scott McIntosh (c)
2. Kyle Cannon
3. Adrian Capp
4. Kris Corbett
5. Harry Kantor Smith
6. Toby Kovacs (wk)
7. Damien McIiwraith
8. Aaron Peters
9. Michaell Singh
10. Pravin Vala
11.Zac Youlten