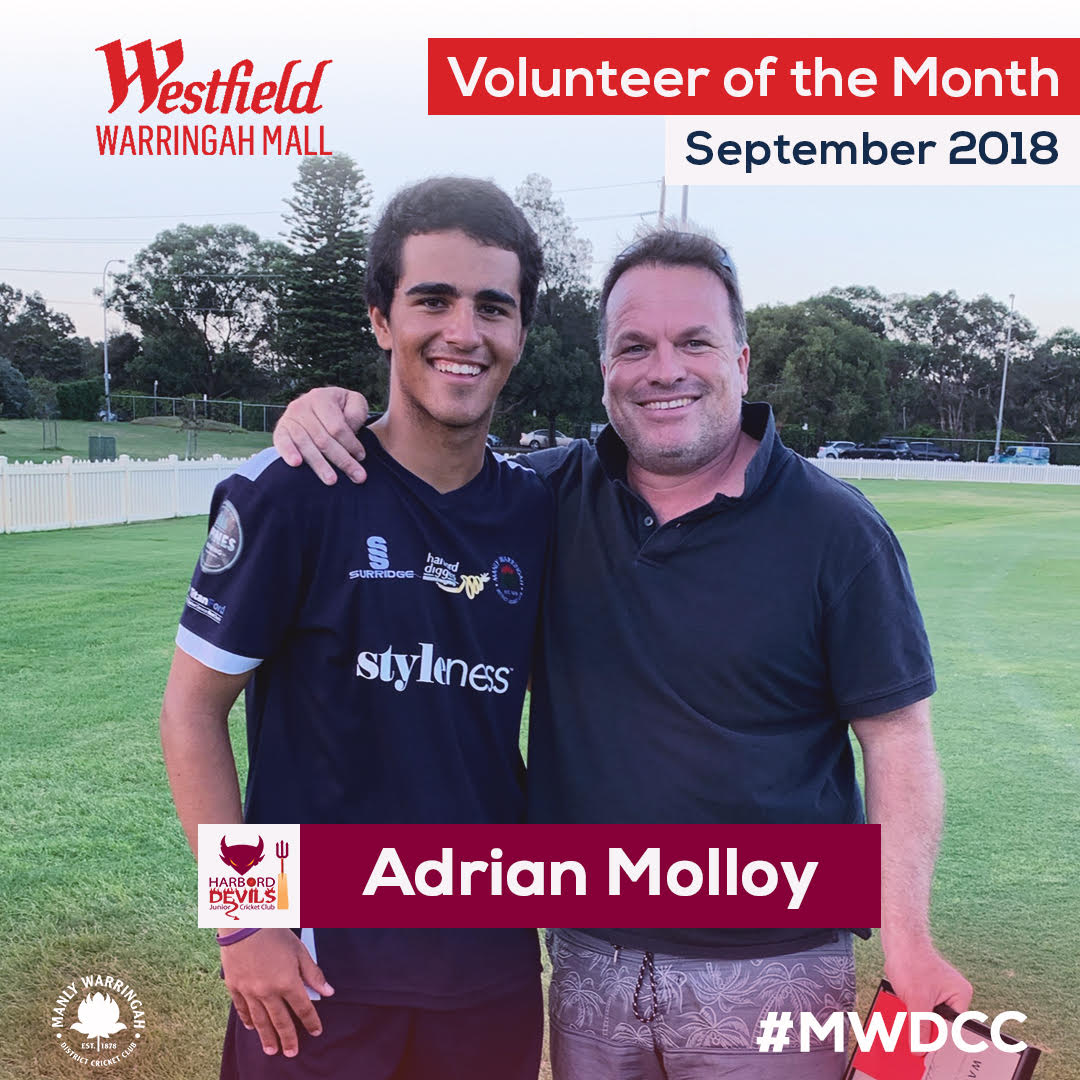 The Waratahs are proud to announce Adrian Molloy as the latest recipient of the Westfield Warringah Manly Junior Club Volunteer of the Month award.
This award is available to volunteers at all Manly Warringah Junior Clubs and is proudly sponsored by Westfield Warringah Mall.
Adrian was the Manager for the MWJCA U11 DCA 2017/18 premiership winning team and has contributed to the juniors at the Harbord Devils Cricket Club for a number of seasons in different capacities including as coach, manager and registrar.
He was nominated for a lot of heavy lifting by MWJCA during the pre-season months, including an incredible amount of time and dedication with the planning and implementation of the 2018-19 MWJCA Competition – no mean feat.
Adrian organised cross over games outside of the comp for those with a bye so that juniors could have the opportunity to play more cricket. And he assisted with the MWJCA rep selection trials as an independent selector for the U15s age group this season.
Once again the Waratahs would like to thank our close friends at Westfield Warringah Mall who have come on-board to support the monthly winners. There is no doubt that they are a community organisation that is just as passionate as recognising local volunteers as we are, and are proud to be supporting the award through a $250 voucher for each months recipient.
We are proud to present Adrian with this award.
Congratulations Adrian!