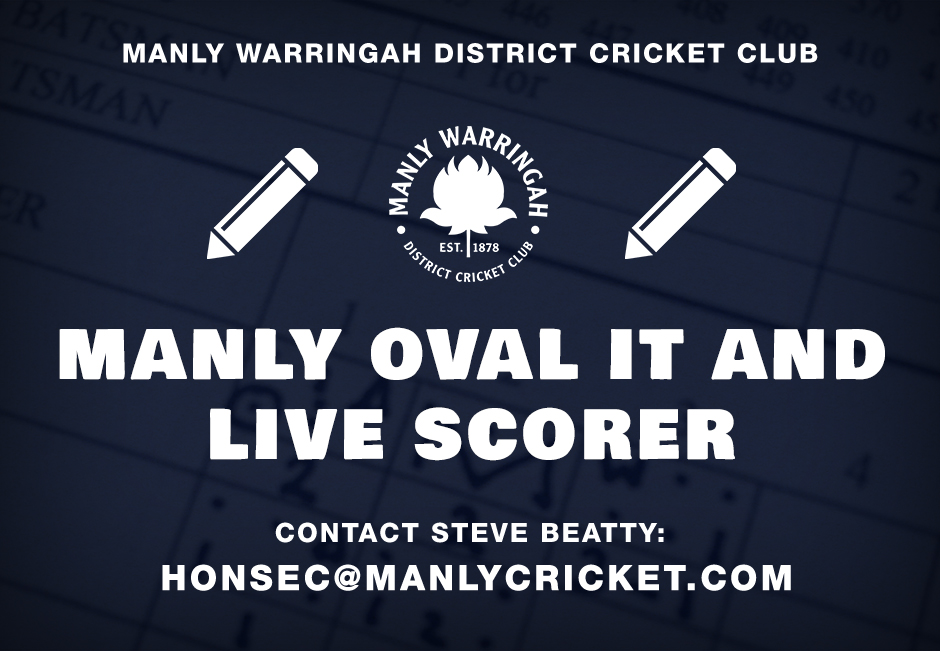 The Manly Warringah Waratahs are on the lookout for a live scorer at Manly Oval for the 2023/24 season.
With the ever increasing reliance on online scoring, and the associated integration into our new digital scoreboard, we are looking for a volunteer who loves their statistics, knows their way around a computer, and has a love for the game of cricket.
There are a variety of weekly/fortnightly options available for the right person to come on-board and help bring all the live scores to the local cricket community from the central cricket ground on the Northern Beaches.
The position is a volunteer role, however all hardware and software will be provided by the club with full training provided.
If you have a passion for the game and would like to be part of the Manly Cricket family, contact Secretary Steve Beatty at honsec@manlycricket.com or 0419 422178.