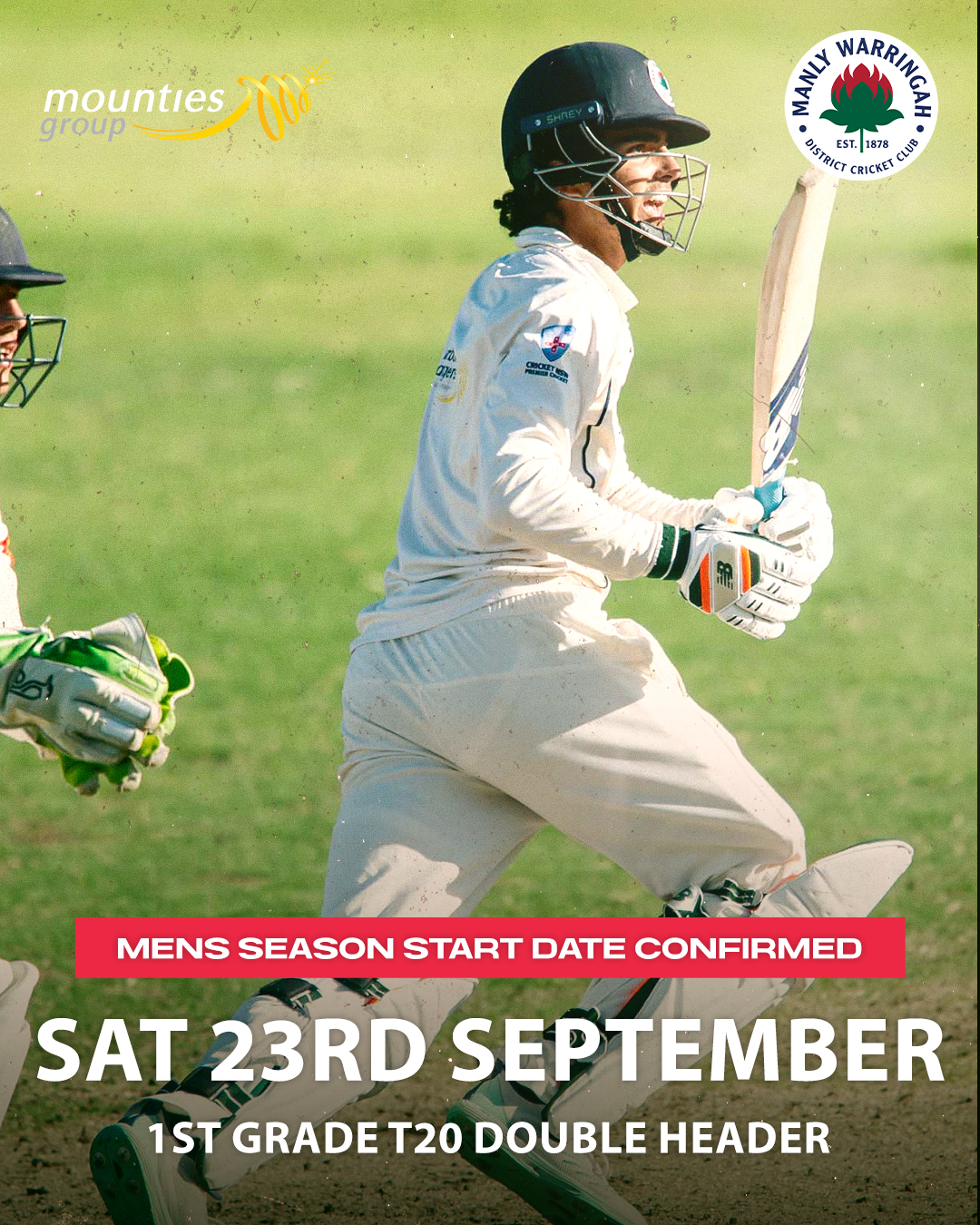 The Sydney Cricket Association (SCA) have confirmed the Mens Premier Cricket start date for 2023/24, alongisde a raft of structural changes.
First Grade will start the season on the 23 September 2023, with a T20 souble header, whilst all other grades will start a week later on 30 September 2023.
PGs will also kick off the same weekend as first grade, with their season starting on Sunday 24 September.
Whilst the opposition and venue have yet to be confirmed, it is a new T20 structure that sees first grade play 4 T20 matches to start the year, across 23 September, 30 September and 1 October.
The new structure will also see the tournament completed by early November, with less Sunday matches for players.
In addition to the changes in first grade, the SCA have also announced further changes to lower grades for 2023/24, including:
2nd Grade will wear coloured clothing and play white balls for limited overs matches
PGs will play 6 matches in 2023/24, comprising 2 T20s and 4 One Day games
Grades 3-5 will start two-day matches 15 minutes earlier, to now commence at 12pm
Surge overs have been introduced to the Power Plays in T20 matches (for first grade and PGs) to mirror BBL playing conditions
Loss of overs in One Day and Two Day matches will now being after 30 minutes of bad weather, light or ground conditions, rather than after 1 hour.
With pre season starting shortly, the announcement of thew new structure will allow for pre season training plans to be finalised, and all players will now have a better direction on how they can prepare for the start of the season.