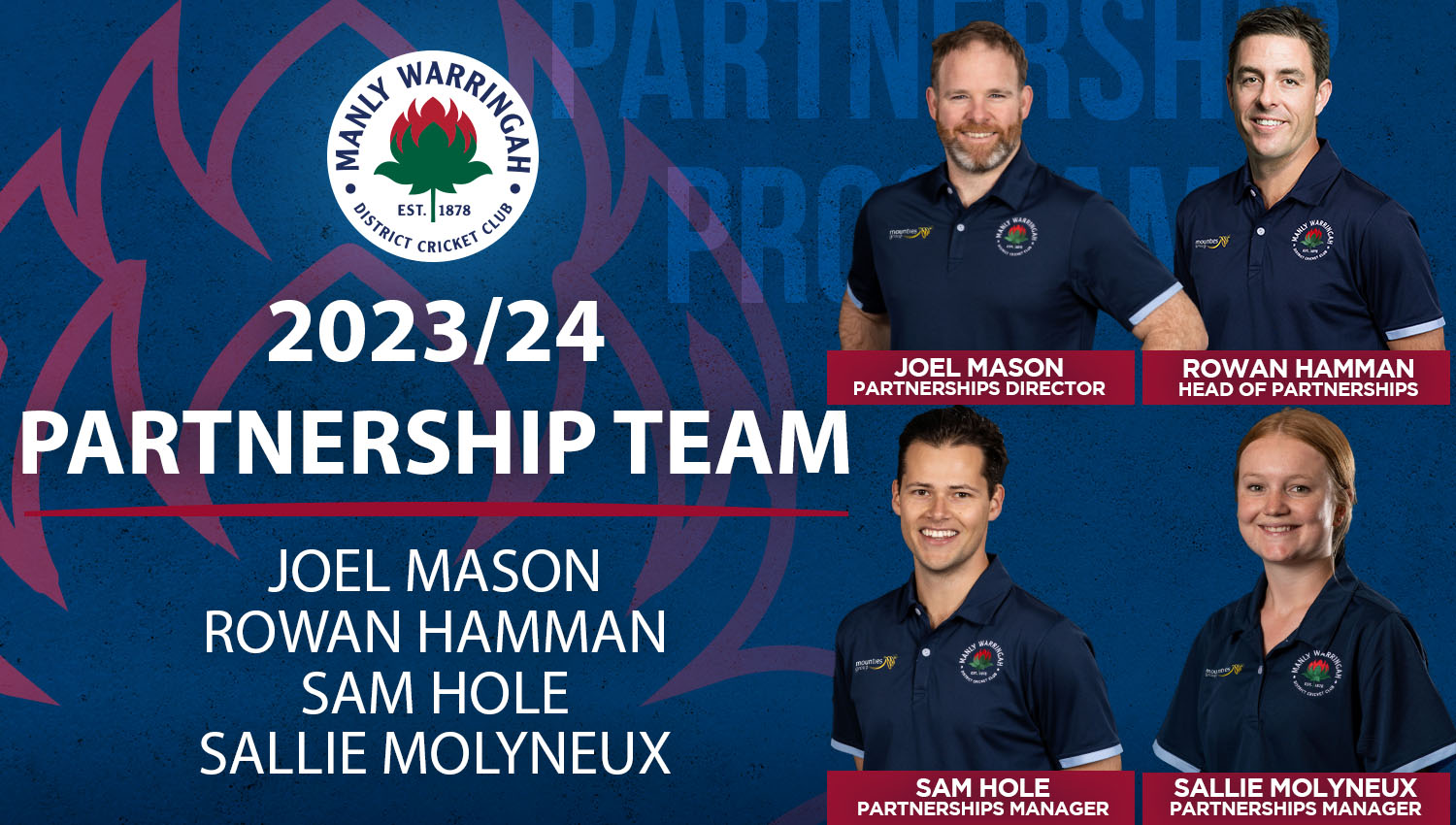 The Mounties Manly Warringah Waratahs have added considerable weight to our Partnership Program with the addition of 3 new members.
Rowan Hamman, Sam Hole and Sallie Molyneux will all join Joel Mason on the team for the coming 2023/24 season.
They are important additions as we look to preview and strengthen our program to help it flourish in the future.
While all 4 will work closely together, the day-to-day running of the team will move to Rowan Hamman across the season. Joel Mason will continue to formally oversee the program as part of our board's executive.
Rowan joins the team with an outstanding pedigree. CEO of current sponsor Cachet Group, he brings a wealth of business and cricket experience to the team, and he is already proving to be a great asset.
Most importantly he is very passionate about our club as well as our community. Rowan enjoyed a stellar playing career for Manly.
Rowan will be strongly supported by Sam Hole and Sallie Molyneux. Both Sam and Sallie are future off field leaders of our club, with both doubling up their work in the Partnership Program with captaining teams on the field in 2023/24.
Our Partnership Program is currently one of the best in the business, however there is plenty of room for improvement and growth, and we believe that this will set ourselves up for success in the future.
If you have any interest in supporting the club, please contact:
Joel Mason – joel.mason@manlycricket.com or 0478 319063
Rowan Hamman – rowan.hamman@manlycricket.com or 0429 988535
Sam Hole – samhole13@gmail.com or 0434 345684
Sallie Molyneux – salliemolyneux@yahoo.com.au or 0479 114439
Click here to view our Premium Partners already locked in for 2023/24.
You can also view our partnership packages by clicking here.