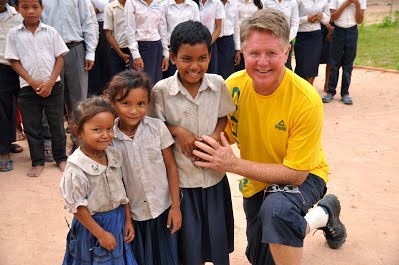 If their was ever a name that was synonymous with cricket on the Northern Beaches it would have to be the great Mike Pawley. Having been a part of the club for over 50 years in a range of capacities, from player to coach, Mike's passion and love for cricket in this area is unrivalled.Mike is once again onboard to support our junior representative sides this season with over $4600 in prizes to be awarded to our Junior Waratahs. The Mike Pawley 20/20 Cup will also bare his name once more highlighting the ongoing contribution of Mike at all levels of cricket in the community.
Mike's stores have grown from a retailer of cricket-wares back in 1978 to 3 stores across the Peninsula in Dee Why (which has now moved to 693 Pittwater Road, Dee Why next to the Commonwealth Bank!), Forestville and Mona Vale. They specialise in not only cricket gear but a range of other sports including football, soccer, netball and baseball. Mike also stocks over 18000 pairs of shoes to choose from, so there's no reason to not find what you're looking for in one of Mike's shops!
Mike's integrity as a retailer will be backed by anyone who is a part of the TravelSim Waratahs family, however if you don't take our word for it simply look over his range of honours which are a testament to the man. Mike is a life member of the NSW Cricket Association (NSWCA), the Manly-Warringah Cricket Association (MWCA) and the Manly-Warringah Junior Cricket Association (MWJCA). On top of this, on Australia Day 2012 Mike was acknowledged for his services to cricket with an Order of Australia Medal, one of the highest honours bestowed by the Australian government. Finally, Mike continues to run his successful business by juggling his 'Happy Days' Charity which helps give young children in Cambodia an education
With the cricket season fast approaching, their is nobody better qualified or with a kinder soul to find yourself that new piece of willow or fit a brand new pair of pads then the great man himself Mike Pawley!