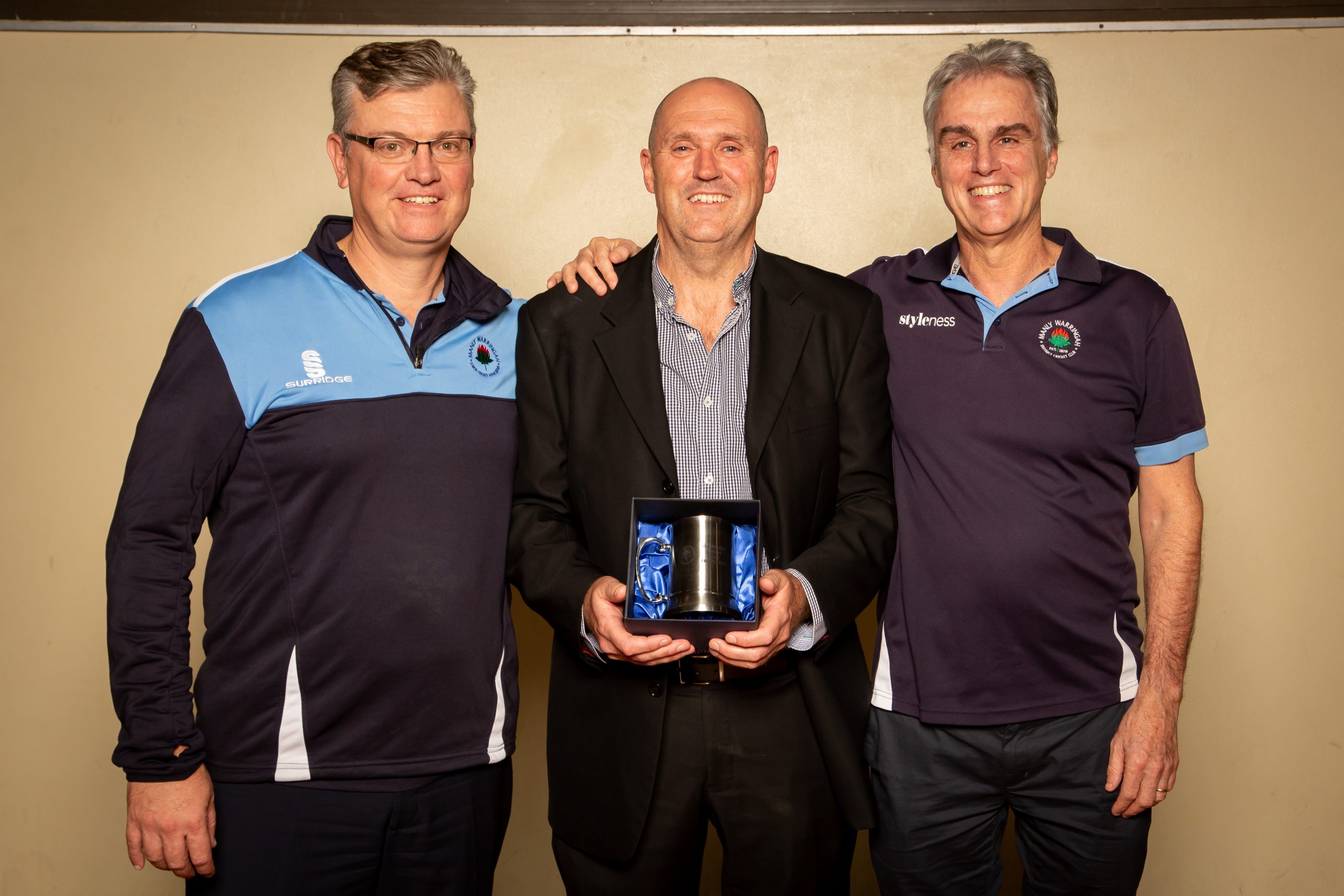 The Manly Warringah Junior Cricket Association recently celebrated the end of the 2018/19 season, with their annual awards night.
The awards night recognises all the junior cricket association division premiers, the junior representative sides, as well as stand out performances from the previous season.
A highly prestigious award from the night was the Eric Palmer award, which is given to Most Outstanding Junior Cricketer of the Season, and was awarded to St Augustine's Andrew Boulton.
The award has a long history of success, with more than 90% of players going onto play Manly Grade, including some NSW players on this list.
The first ever award winner was Greg Bush, and other winners have included Manly Life Member Shawn Bradstreet, Simon Couch, Jack Ritchie, Mickey Edwards and Ollie Davies.
Andrew joins very illustrious company with his award, and demonstrates a very promising future for his cricket, which will hopefully begin with his first Green Shield season in the 2019/20 season.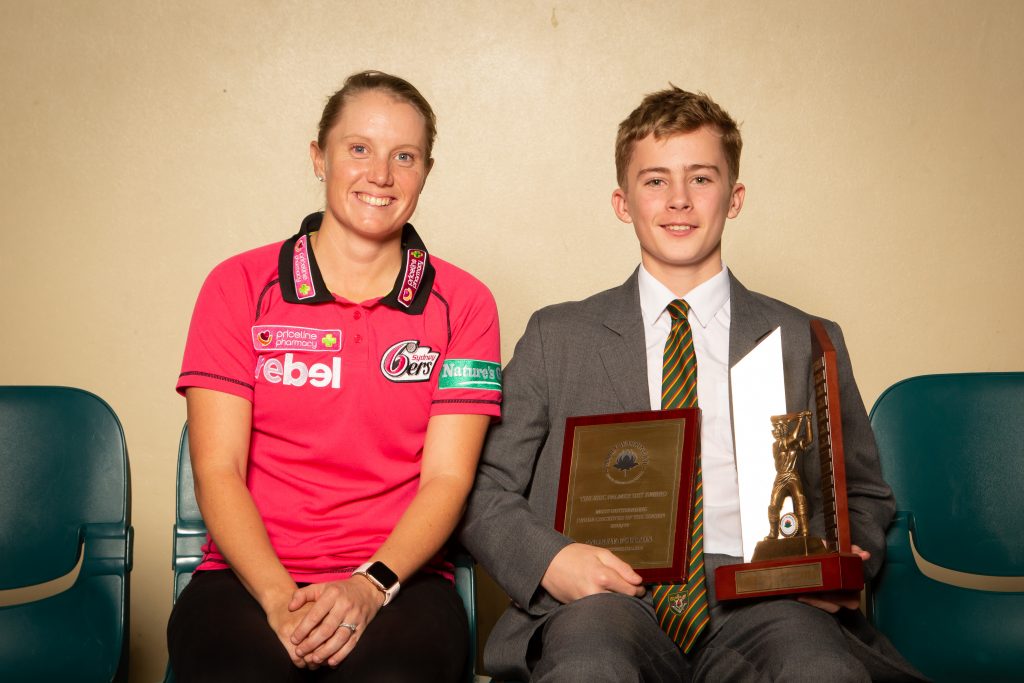 Congratulations Andrew on your achievement and for a stellar season. We at MWDCC hope to see you down playing grade very soon.
The Deanne Hutt award for the Female Player of the Year is also an important acknowledgement at the presentation evening. This year it was awarded to Brewer Shield player Chloe Osborne.
Chloe has been an integral part of the Brewer Shield and her club sides this season, and is rightfully awarded the Female Player of the Year.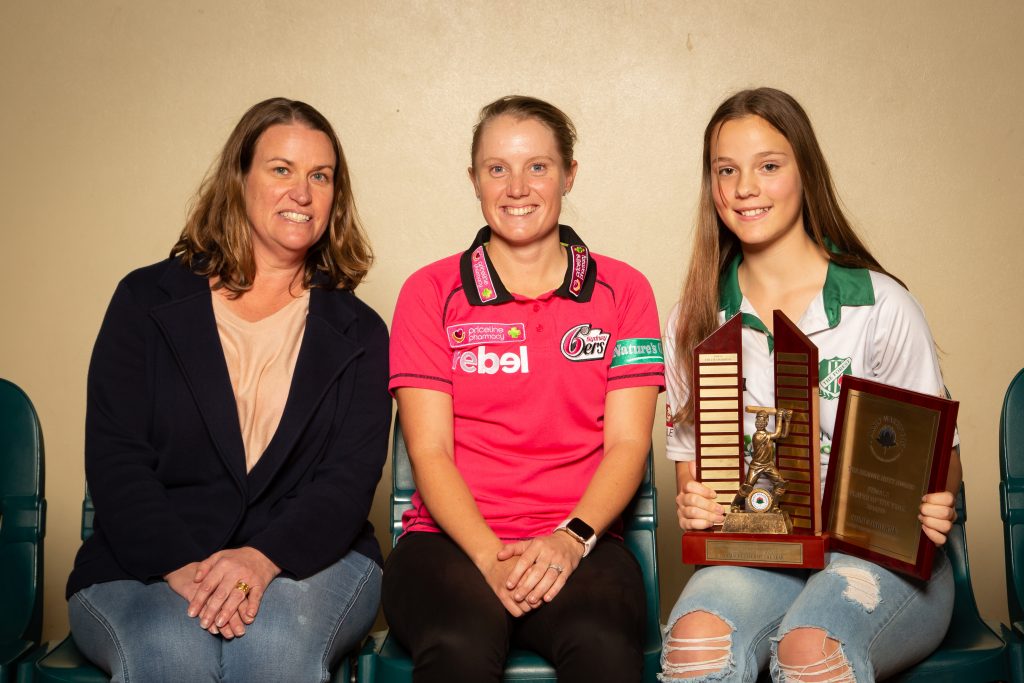 Hopefully Chloe can continue her outstanding form next season in the Brewer Shield, and hopefully as a part of the female Grade sides shortly.
Also, congratulations are in order to St Augustine's College for winning the MWJCA Club Championship.
In addition, the MWJCA also awarded a life membership to Manly Cricket legend Ross Trewartha (pictured above), due to his passion and dedication to junior cricket in Manly Warringah.
Ross has been integral to the development of the game on the Northern Beaches, and has helped produce some of the northern beaches finest cricketers, including his sons Zach and Lachie, who are both playing with MWDCC.
Congratulations Ross on this massive achievement, it is highly deserved!
For further information on the MWJCA season and presentation, read the annual report, which can be found here.
Congratulations to all major award winners, as well as all premiers from the 2018/19 season, whom are listed below.
| | | |
| --- | --- | --- |
| Age | Div | Winner |
| U10 | 1 | Seaforth |
| U10 | 2 | Penisula/Wakehurst |
| U11 Girls | 1 | Wakehurst |
| U11 | 1 | Seaforth |
| U11 | 2 | Forest |
| U12 | 1 | Wakehurst |
| U12 | 2 | Harbord |
| U13 Girls | 1 | Forest |
| U13 | 1 | Seaforth |
| U13 | 2 | St Augustines |
| U14 | 1 | St Augustines |
| U14 | 2 | St Pius X |
| U15 Girls | 1 | Forest |
| U15 | 1 | St Augustines |
| U15 | 2 | St Augustines |
| U16-18 | 1 | St Augustines |
| U16-18 | 2 | Cromer |